Ford Germany has announced that it is going into it 70th year as a mobility partner for the Cologne Carnival in Germany. Ford has announced that for 2020 it will electrify the entire baggage car fleet for the parade. The announcement was made during the parade's traditional car handover to the Cologne triumvirate in the Carnival Museum.
Ford Germany is providing 70 vehicles for the Cologne Carnival, including 55 baggage wagons for the parade, 25 of which will be the Ford Transit Custom Plug-in Hybrid. It's worth noting that while the translation of the press release from German is sketchy, it appears that baggage wagon is what we would call a parade float. Ford says that the plug-in hybrids will travel the entire parade route through the city of Cologne on electricity alone. Ford is also providing 30 Ford Transit Custom Mild-hybrid vehicles.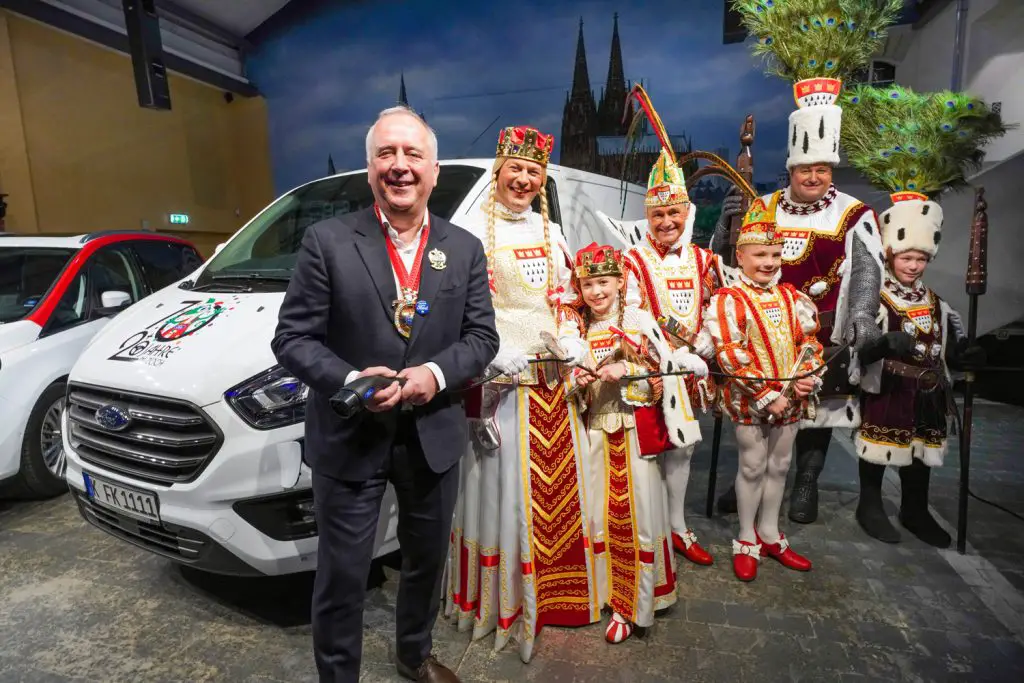 Ford says for the last 20 years, its employees have acted as drivers for the parade floats or as engineers, and for this year, 70 employees will be volunteering at the event. This year's Carnival is unique for Ford because there are two anniversaries involved, including Ford's 70th year as the mobility partner for the event and this year marking the 20th year that Ford employees have been doing the voluntary chauffeur services and driving the floats.
Ford has been the official vehicle sponsor for the Cologne Carnival since 1965. While the vehicles that some of the carnival royalty drive vary from year to year, the Ford Transit has been used for the parade floats for more than 50 years. Ford Europe announced today a significant investment in its Valencia, Spain production facility to produce batteries and for two hybrid production lines to support electrification in Europe.
Subscribe to Ford Authority for around-the-clock Ford news coverage.