Ford announced this week that it expects to take a massive pre-tax charge of $2.2 billion that is related to pension obligations that will chop its net income significantly. The obligation after taxes is expected to cut Ford's net income by about $1.7 billion according to a filing made by the automaker.
Since the Ford loss is a special item, it won't affect its adjusted profit or adjusted per-share profit. The massive charge also had no impact on the company's cash in 2019. Ford noted that the 2019 charge also won't change its expectations for pension contributions in 2020.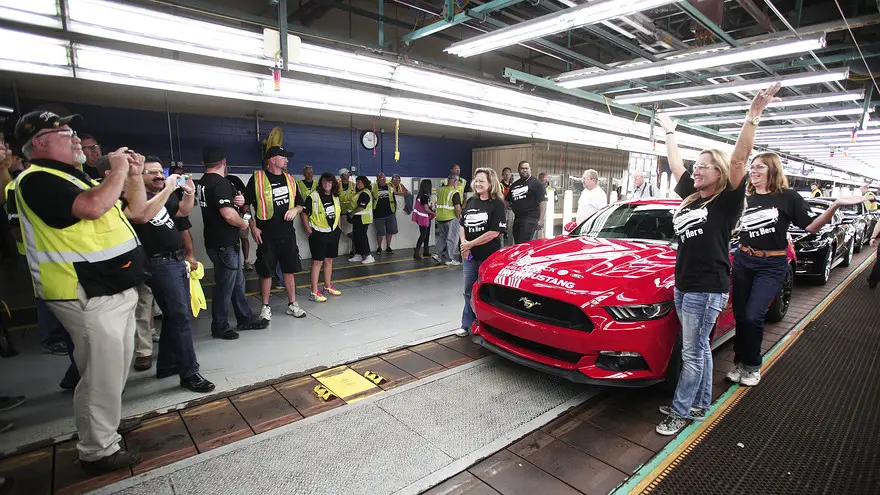 The Ford loss was $2.6 billion related to overseas pensions that were offset to some extent by a $400 million gain related to pension plans in the United States, according to Ford. It blamed the loss on lower discount rates compared with year-end 2018. Ford's Q4 2019 results will be reported on February 4th.
Ford had previously noted when the UAW contract was ratified that it would take a $700 million loss in Q4 that was primarily related to the bonuses it paid out to workers after the new Ford UAW contract was ratified. The Ford UAW contract paid $9,000 bonuses to full-time permanent employees and $3,500 bonuses to temporary employees. That contract also saw Ford guarantee $6 billion in investments in its plants and facilities in the United States.
One of the biggest wins in the new contract for the UAW was a clear path from temporary to full-time for the workers at Ford. Hundreds of those temporary workers have already been promoted to full-time status that gets them better benefits and pay raises. The UAW also kept its health care plans with no more out of pocket cost to workers.
Subscribe to Ford Authority for around-the-clock Ford news coverage.
Source: Market Watch