When it comes to buying souped-up Mustangs in Australia, one of the biggest names is Herrod Performance. The company has a new top-of-the-line hero car that was made in a limited run of 30 units that is already sold out. The car is called the Ford Mustang Dick Johnson Limited Edition, and it has 635kW (about 850 horsepower).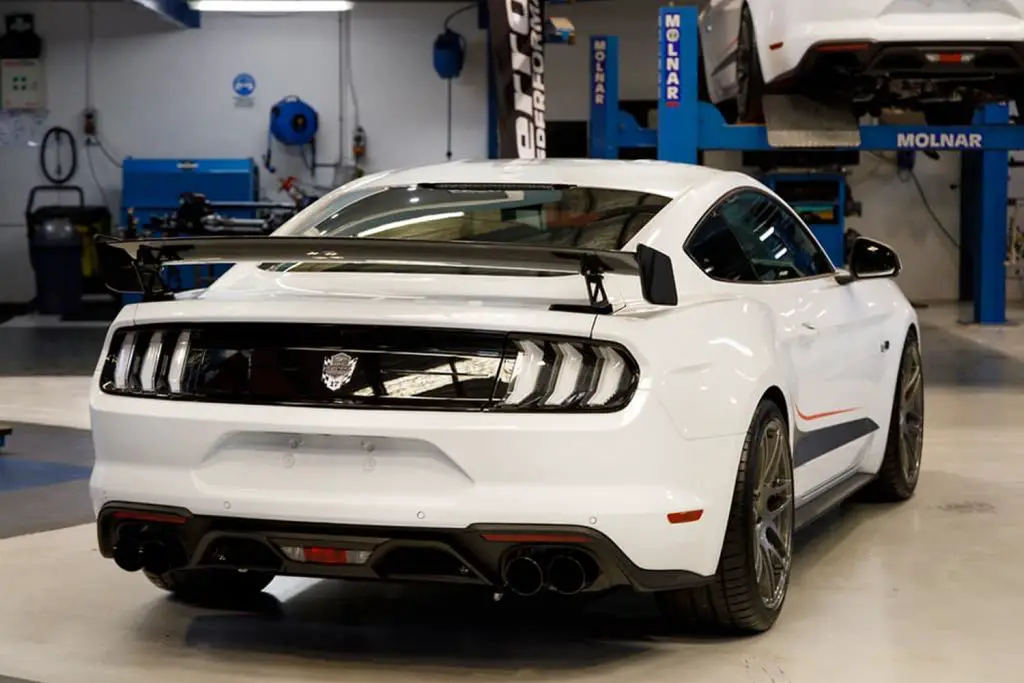 Herrod Performance says that the Ford Mustang Dick Johnson Limited Edition is the cumulation of more than a decade of dreaming by five-time Australian touring car champion Dick Johnson. He was inspired by the success of the Ford Mustang in the Australian Supercars series and said that he wanted something that could do the job on the road that the Mustang was doing on the track.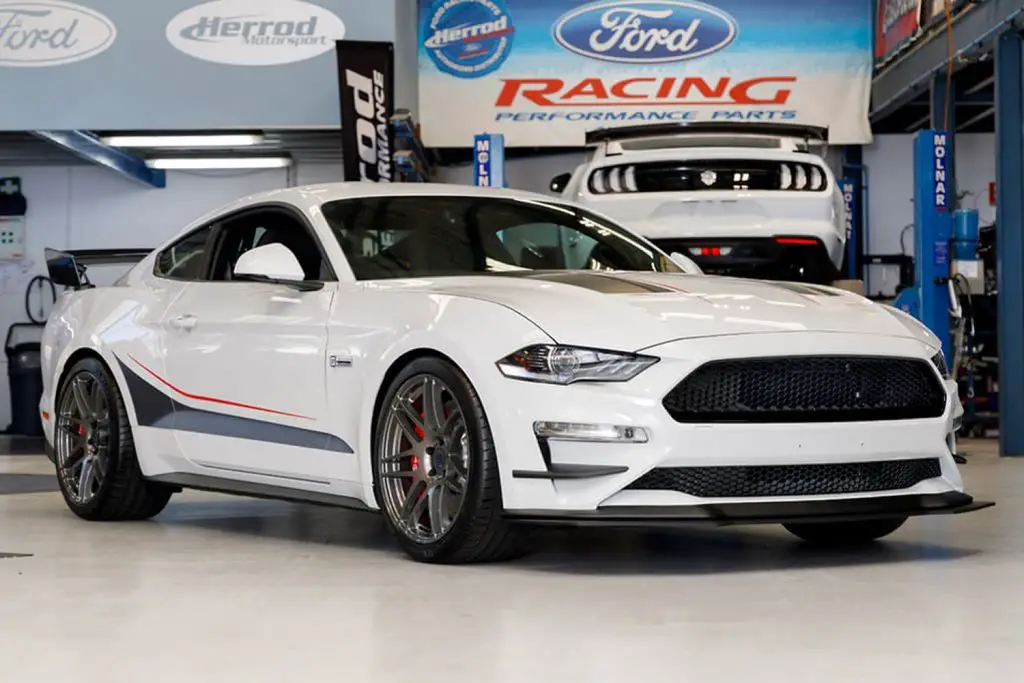 Johnson says the car was produced with the blessing of Ford Australia but is a one-off project. The build process includes hundreds of special parts that convert the cars, including a customized Whipple supercharger and carbon fiber driveshafts. The company even customized the puddle lamps under the doors, changing them from the picture of a pony to the Dick Johnson logo.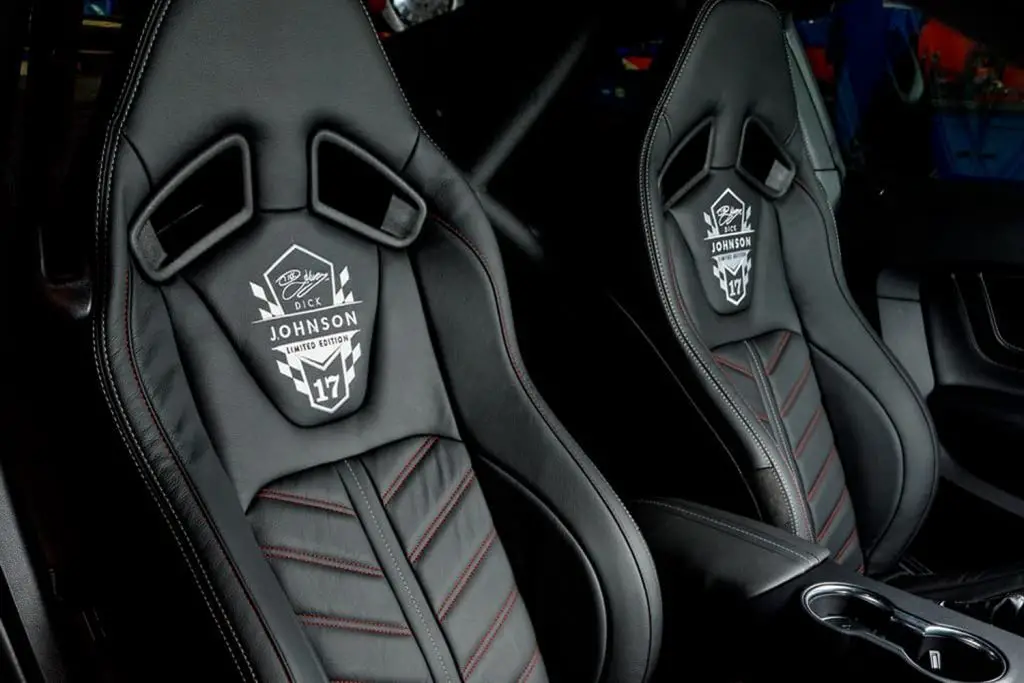 Many of the parts used in the interior of the vehicle are monogrammed with the car's individual build, and the VIN is engraved into some metal components, including the pistons and connecting rods. Johnson played coy with the exact specifications of the engine other than offering up the power number mentioned above. The 30 cars that were built are either black, or white, and started life as a Mustang GT with Magneride suspension.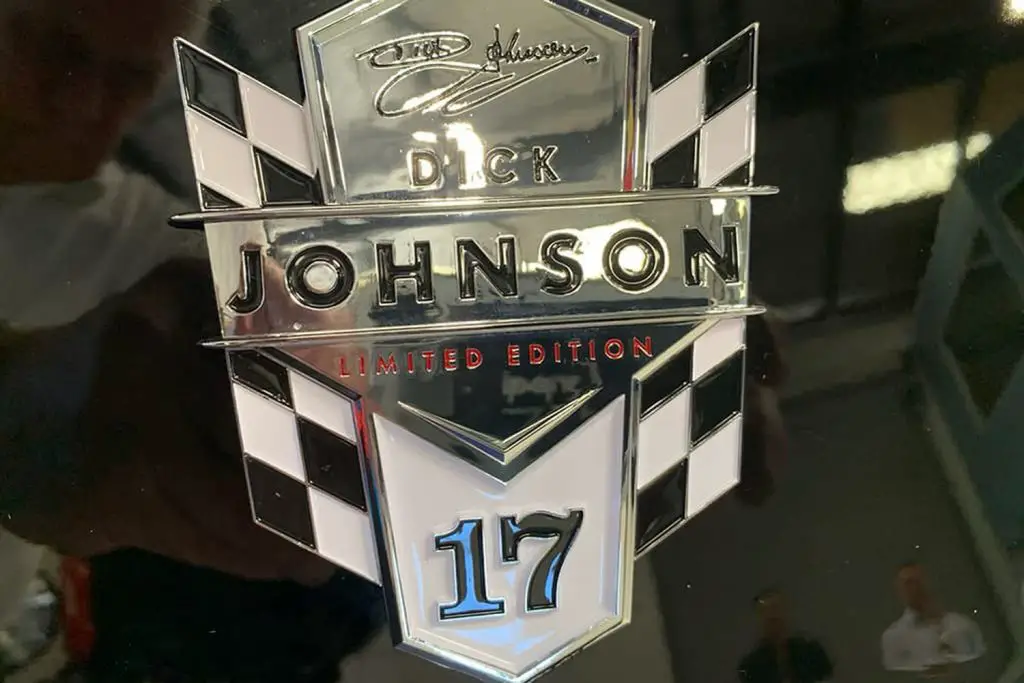 The cars were built using a mix of manual transmission and automatic transmission base cars. All Ford Mustang Dick Johnson Limited Edition cars all have visual and performance upgrades to the bodywork, including a large carbon fiber rear wing and an optional roll cage that requires the removal of the rear seats. Each car takes at least two weeks to build using a crew of six builders. There is no mention of pricing for the customized Mustangs.
Subscribe to Ford Authority for more Mustang news and around-the-clock Ford news coverage.