The best way to make a battery production line the most efficient and cheapest to operate is to run it at capacity. The more battery packs are produced, the less they cost per unit. Ford has said that it will turn a profit on each Ford Mustang Mach-E that it sells. One key to turning those profits is to ensure that the battery cell production line is running at maximum capacity.
LG makes battery cells for the Ford Mustang Mach-E and the electric Transit van at a factory in Poland, where there are production lines dedicated to Ford. Ford's head of global powertrain purchasing, Lisa Drake, said at CES that filling a battery cell line to capacity is when you achieve the lowest price. She noted that you never want the line to be idle.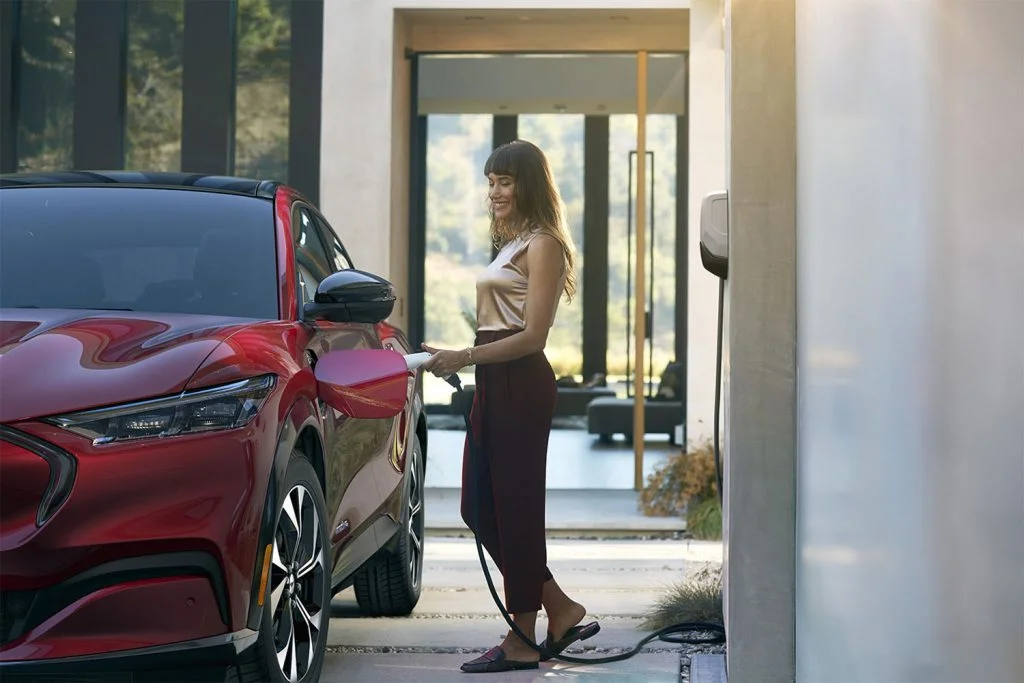 The battery cell line that supplies the Mustang Mach-E and the Ford Transit will run 24 hours a day, seven days per week. Building the two vehicles to use the same battery cells from the getgo was a change for Ford. Drake says that usually, the automaker develops each program with its own market equation, and then it looks to see if it can share components. She said since the battery is the most expensive part of the car, Ford looked at the battery cells' optimal costs and then looked to see where it could be shared across products. She said that was an opposite way of thinking for Ford.
The architecture was set up to allow the Mach-E to share cells with a completely different product in a completely different segment. Ford has stated that it can build 50,000 Mach-E units per year at a plant in Mexico. The limitation on production is the battery pack. The Mach-E will go on sale at the end of the year with the electric Transit van going on sale in 2021. Ford hasn't said how many Mach-E reservations have been made, but demand has been strong in Tesla's back yard.
Subscribe to Ford Authority for more Mach-E news and around-the-clock Ford news coverage.
Source: Autonews Europe