We love to run across patents that Ford has filed that hint at features we may see on future Ford trucks. The latest Ford patent to turn up is one that outlines an all-wheel steering system to make Ford's trucks handle better. The system could presumably work on any Ford F-Series truck from the Ford F-150 to the F-250 and other Super Duty pickups. The art in the patent images certainly looks like a Super Duty to us.
The patent covers a manner of attaching steering actuators to the rear axle assembly using an Ackermann steering geometry. That type of steering geometry allows mechanically liked wheels to move together simultaneously during turning and steering movements. Ackerman geometry prevents the tires of a vehicle from turning about different points during a vehicle turning event.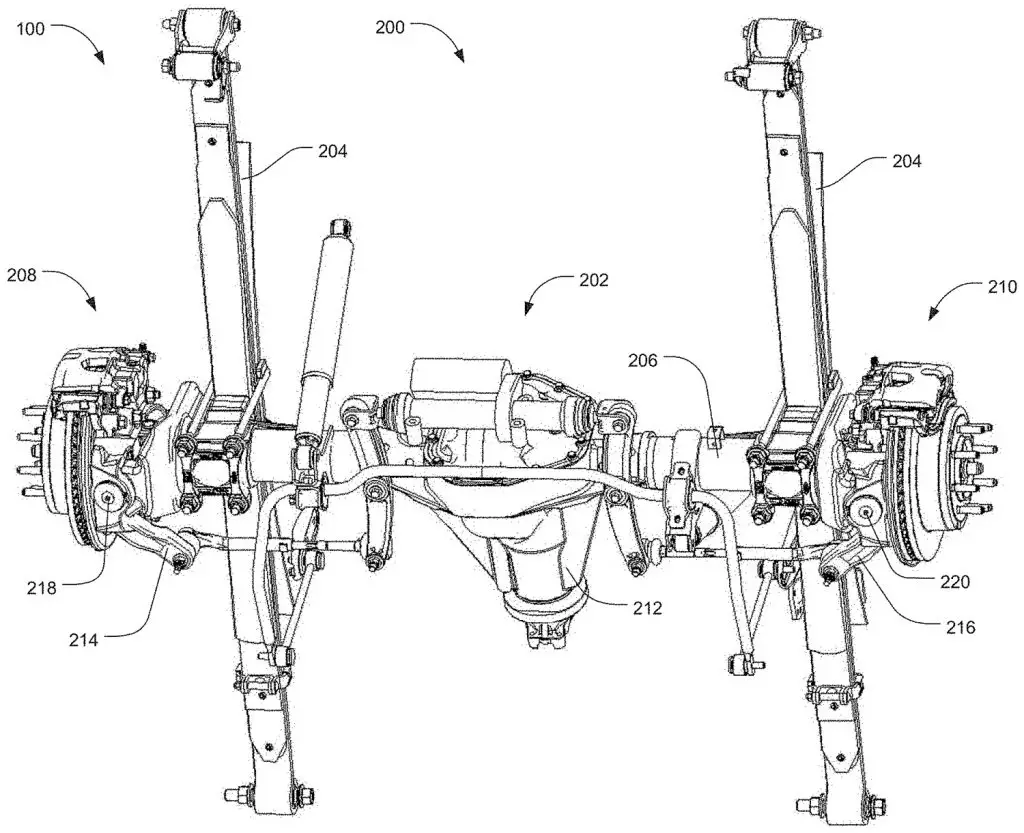 The patent says that positive Ackermann allows the front wheels and rear wheels of a four-wheel steer vehicle to rotate around a common center point during turning to reduce tire scrubbing and wear and improve vehicle handling and maneuverability. The patent indicates that Ford is going for between 40 and 60 percent positive Ackermann to improve handling. However, the patent does talk about systems for rear-wheel steering used in tighter packaging situations that may exhibit negative Ackermann.
The Ford patent also talks about vehicles that have air springs with multi-links and vehicles with steer by wire suspensions. The patent is very complicated, as they usually are, but clearly outlines a system where future Ford trucks could have all-wheel steering. The Ford F-150 is due for a redesign in 2021, perhaps the tech in the patent will be used in the new truck. Other patents seen recently include one for the frunk of an electric pickup and one that talked about the F-150 EV battery layout.
Subscribe to Ford Authority for more F-250 news and around-the-clock Ford news coverage.
Source: PatentSwarm