A new rumor is making the rounds that claims Ford Australia is doing something that will excite Ford Ranger Raptor fans. According to the rumor, Ford Australia has sanctioned putting the 5.0-liter V8 engine under the hood of the Ranger Raptor.
The V8 would replace the anemic four-cylinder diesel engine that the Ranger Raptor shipped with in countries where it is available. Americans can't get the Ford Ranger Raptor at all, other than with a high-dollar conversion kit. According to the report, the engineering for the V8 Ranger Raptor is being handled by an external Aussie engineering firm.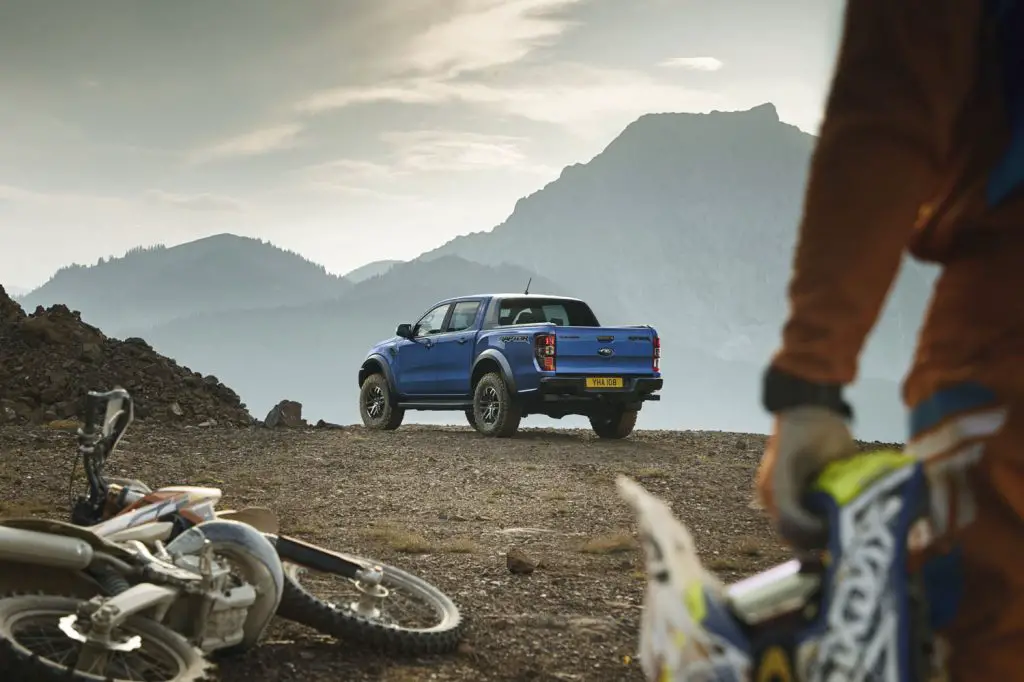 The truck is expected to be a low-volume unit and may not be offered outside of the Ford Australia market. We don't think that Ford would offer the Ranger Raptor with a V8 in the U.S. as it certainly wouldn't want the mid-size Ranger Raptor to outpace the full-size Ford F-150 Raptor. The F-150 Raptor isn't offered in European markets directly from Ford.
Word is that the V8 Ranger Raptor will be built from standard Ranger Raptors with their diesel engines getting pulled and replaced with the V8 locally. The massaged trucks will reportedly be sold through Ford dealers and will have standard warranty protection. The V8 being used is said to the Coyote version from the Mustang GT.
This is important as it implies the same power output as the Mustang GT, which is 339kW and 556Nm of torque in Australia. The 5.0-liter V8 used in the F-150 doesn't make the same power numbers. We can only hope that Ford will use what it learns on this project to add a V8 as an option on the Ranger in the future. We reported last year that the Ford F-150 Raptor was tipped for a V8.
Subscribe to Ford Authority for more Ranger news and around-the-clock Ford news coverage.
Source: WhichCar