We often lament the fact that people buy cool cars and then never drive them. When James Glickenhaus buys a cool car, even one of undeniable historical significance, he drives it. Take this yellow 1967 Ford GT40 MKIV. The car raced at Le Mans in 1967 that Glickenhaus has owned for years and drives on public roads. He has added 50,000 miles to the beast so far.
As exciting as the fact that Glickenhouse drives the 1967 Ford GT40 MKIV is the story behind the car. When he purchased the car in 1991, it was wearing the red and white livery of the GT40 that won at Le Mans in 1967. The car was billed as the first-place winner of the iconic race that year as driven by A.J. Foyt and Dan Gurney. The car had provenance that left Glickenhaus unconcerned about the claims.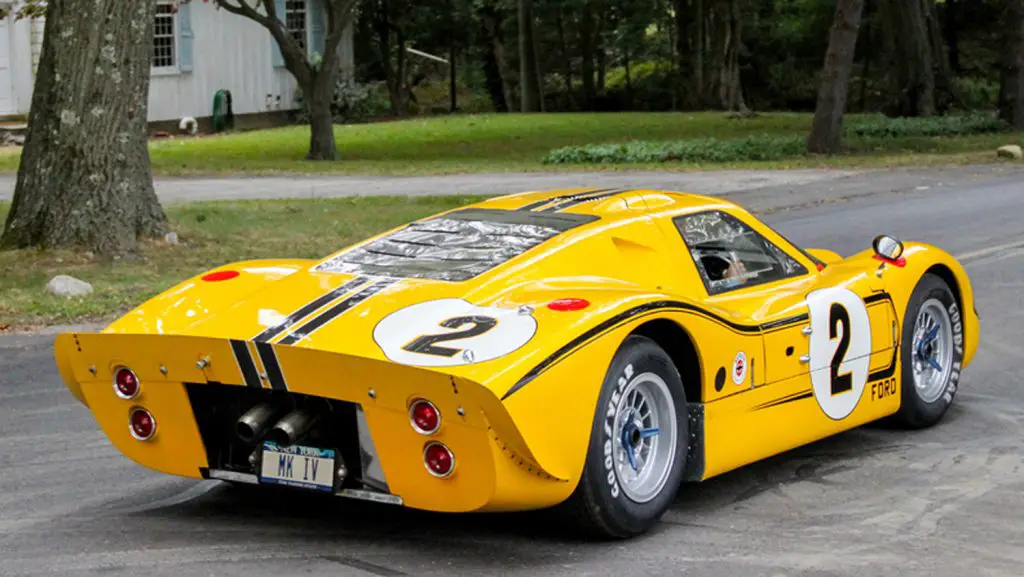 After the purchase, he started doing research using period photos of the cars in the 1967 race and looked at other GT40s owned by other people and in the Henry Ford Museum. What Glickenhaus noted was that his car lacked a cracked piece of bodywork that pit crew members were known to have climbed on the race-winning car.
The car in the Henry Ford museum, which was also painted red, did have that bodywork damage on its nose. The car in the museum also had the "Gurney bubble" on the roof and door and a very low seating position. Glickenhaus then noted that his car appeared to have aluminum repairs that were known to have been made to the car raced by Bruce McLaren and Mark Donohue in the 1967 race to secure a body panel. His car also had a dent in the bodywork, where McLaren was known to have thrown his helmet against the car when the body panel came loose.
This led Glickenhaus to conclude he owned the No 2, chassis J6, Ford GT40 rather than the race-winning car. His car had taken fourth place in the race. As for his car wearing the red and white livery of the race winner and sporting a Gurney bubble, it turns out that Ford had the bubble added, and the car repainted when it was sent on an auto show tour after the famed race. People forgot what Ford had done, and for years the J6 car was thought to be the race winner. Glickenhaus repainted his car to the proper colors and drives the beast to this day. Check out this GT40 prototype that sold at auction.
Subscribe to Ford Authority for around-the-clock Ford news coverage.
Source: AutoWeek