Get a glance at this car out on the street, and you would never guess that it is one of the fastest street cars you will ever encounter. This rather homely 1980 Ford Falcon XD has a big Bara 4.0-liter engine with a single Garrett turbo attached. That single turbo is pushing massive boost.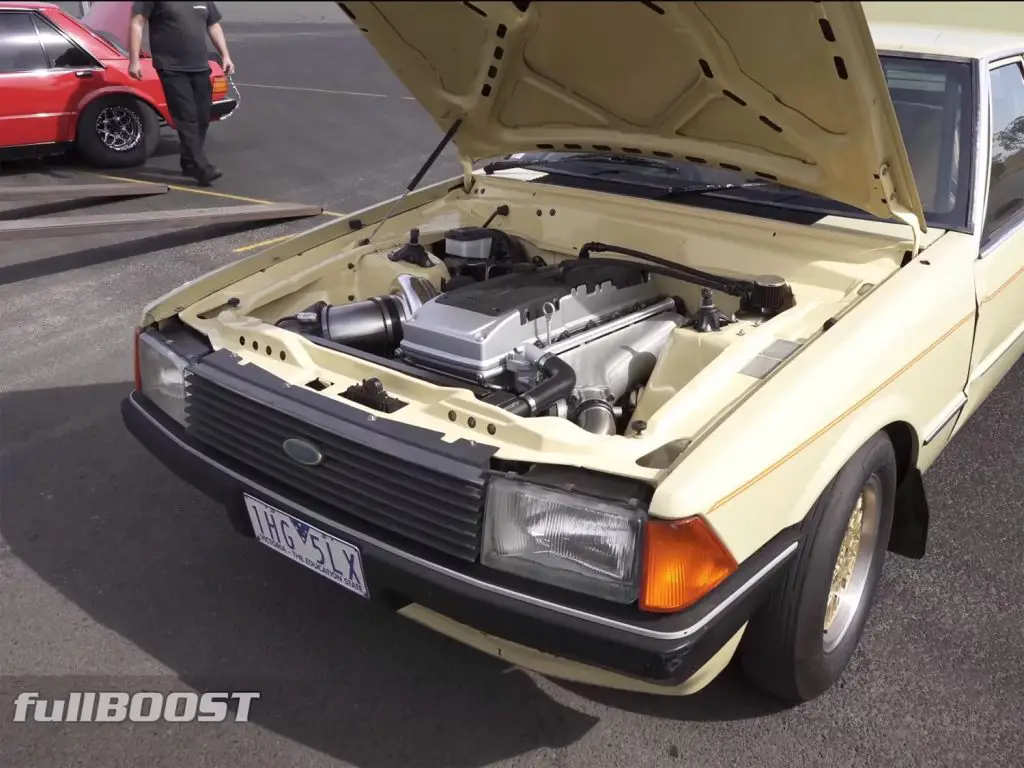 The turbo is cramming 40 psi of boost into the six-cylinder engine. The car is a sleeper in every sense of the word. It looks box stock and is a 275 drag radial car with no giant tires to tip you off. If the wider tires out back didn't give the car away, the parachute mounts might.
Most see a mundane beige car with no idea that the ride can run 7-second passes at the drag strip. The best run for the Ford Falcon is 7.97-seconds at 171 mph. The car consistently runs 8-second passes. The Falcon looks small in the images, but it is a hefty car weighing in at 3,690 pounds.
The car also is driven on the street; the owner once drove it eight hours from Sydney to Melbourne. A Haltech ECU controls the engine, and the transmission is a TH400. Power is sent to a Ford 9-inch rear end. The big Bara engine looks right at home under the hood. The video says that the car is always run in street trim with pump E85 fuel. There are shots of it towing boats and doing regular street car stuff. Nothing was removed on the car, and it launches very hard. It's always nice to see a street driven car that can run these sorts of passes. Sleeper fans will want to check out this old Ford Transit racer.
Subscribe to Ford Authority for around-the-clock Ford news coverage.
Source: Dragzine