We love to see vehicles of all sorts that have been race-prepped and are ready to run. This long travel 1997 Ford Ranger pickup certainly looks cool, and it has the hardware to take on fast off-road desert running and to jump dunes. The owner, Tyson Ahrens, moved to the cool Ranger after spending his youth getting hurt on quads. His truck is a 1997 Ford Ranger fitted with all manner of modifications.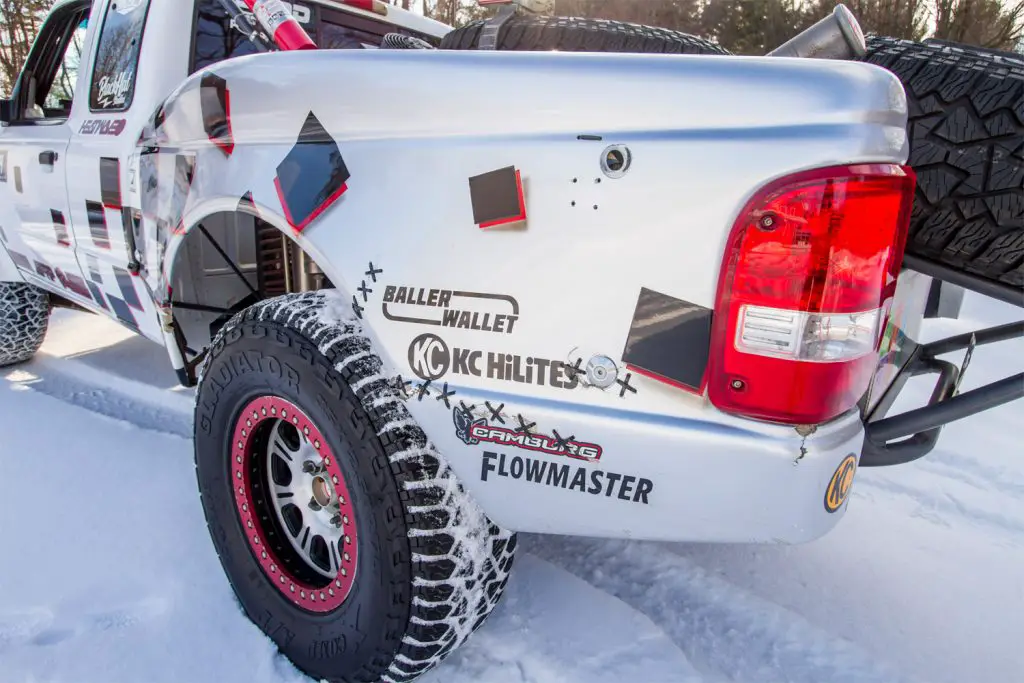 He is the second owner of the truck, and the first bought the truck new off the lot. Eventually, it went to a shop for some off-road mods, and the project snowballed into what you see today. By the end of his first season with the 1997 Ford Ranger, Ahrens had blown the engine up, blown the transmission, and blown out the shocks. The breakage led to some more upgrades.
The blown engine was replaced with a small block Ford 331 cubic-inch stroker V8 paired up with a C4 automatic. The engine sports AFR 185 heads, comp cams XE282 cam, Performer RPM Air Gap intake, and lots more. The engine exhales through the dual three-inch exhaust, and it has plenty of cooling. The suspension is where a lot of work went.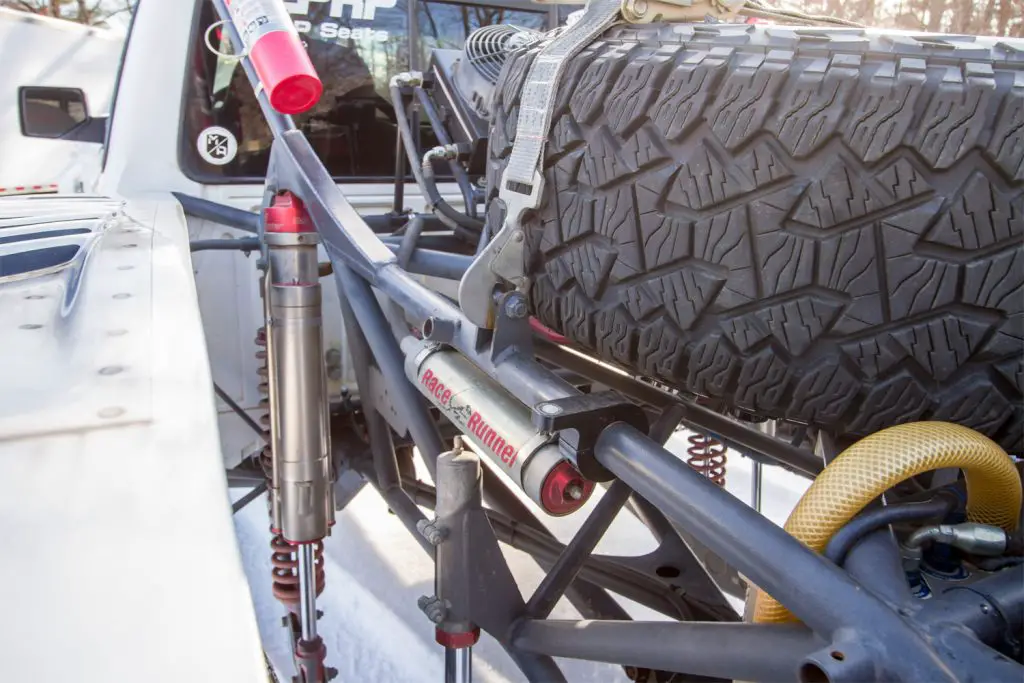 The 1997 Ford Ranger has Camburg equal length I beams and radius arms. The beams are from a '70s Ford one-ton truck. They also have one-inch kingpin spindles from an early '80s F-150. All for corners have 2.5-inch Sway-A-Way coilovers, three-inch bypasses, and have been tuned by KDM Shock Technology. The front has 21-inches of travel.
All the gauges and seats were replaced, and the truck has a full cage for safety. The body has McNeil Racing fiberglass fenders, bedsides, and hood. The paint is custom, and the entire build looks top notch. We can almost hear that Ford stroker V8 screaming right now. The Ranger looks as ready to jump as that old Bronco we saw jump a McLaren.
Subscribe to Ford Authority for more Ranger news and around-the-clock Ford news coverage.
Source: OffRoad Extreme