We aren't sure exactly what year this car is, but it appears to be a Mercury Comet. Back in the day, the Ford family was Ford, Lincoln, and Mercury. Mercury has now gone to the grave. There are still plenty of Mercury cars running around out there, case in point is this classic Mercury Comet that looks from the back to need restoration, but seems straight enough.
Move around the front of the car, and you get an eye full of abomination that, once seen, can't be unseen. Whoever built this car needed a front end for the Mercury Comet and, for some reason, decided to use a Ford Taurus front end. We will say that while the Taurus front end looks weird on the car, whoever built it did a surprisingly good job of it.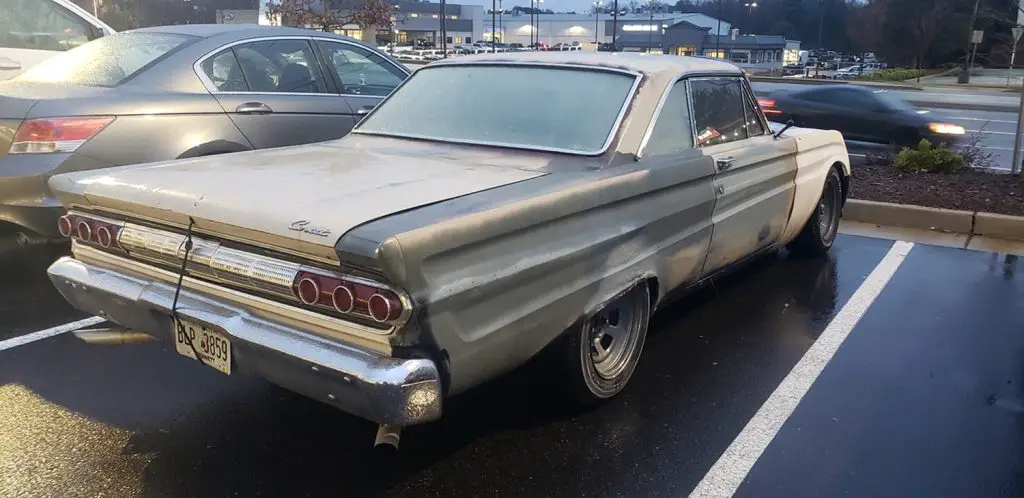 The Comet has a near funny car look to it with the tiny front end grafted on. This car isn't the first odd automotive mashup we have seen. Last summer, we caught a glimpse of an S197 Mustang convertible that had the front and back end of a Dodge Charger bolted on. It was also surprisingly well-executed for such a strange mashup.
It appears the builder cut the front end of the Comet off right about even with the front edge of the front wheel. The raw fiberglass hood hints that it required some custom touches. We do see that hood is duct-taped on, so the build must not be complete. What do you think? Is this a cool custom or a waste of a workable Comet?
Subscribe to Ford Authority for around-the-clock Ford news coverage.
Source: Facebook