When it comes to factory-built drag racing cars, one of the hottest ever made was a 2018 Ford Mustang Cobra Jet 50th Anniversary Edition racer. This is a factory-made drag racing machine with a roll cage and a big supercharged 5.2-liter V8. The car seen in the images here is for sale at Bob Tomes Ford.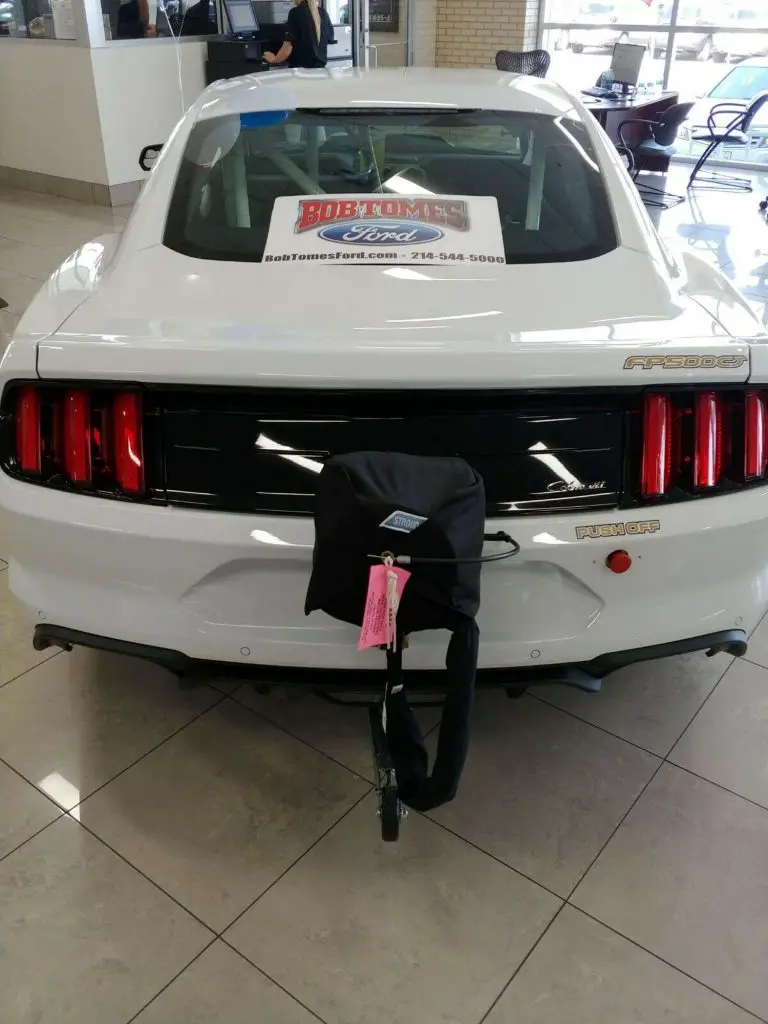 The eBay listing shows that the car is white and includes a second supercharged 5.2-liter V8 as a backup along with an extra set of wheels and a car cover. The car has only 2 miles on it and is brand-new. For those unfamiliar with the 2018 Ford Mustang Cobra Jet racing car, it is a Ford racing part number and has no VIN. The lack of a VIN means the car can't be registered and is for the track only.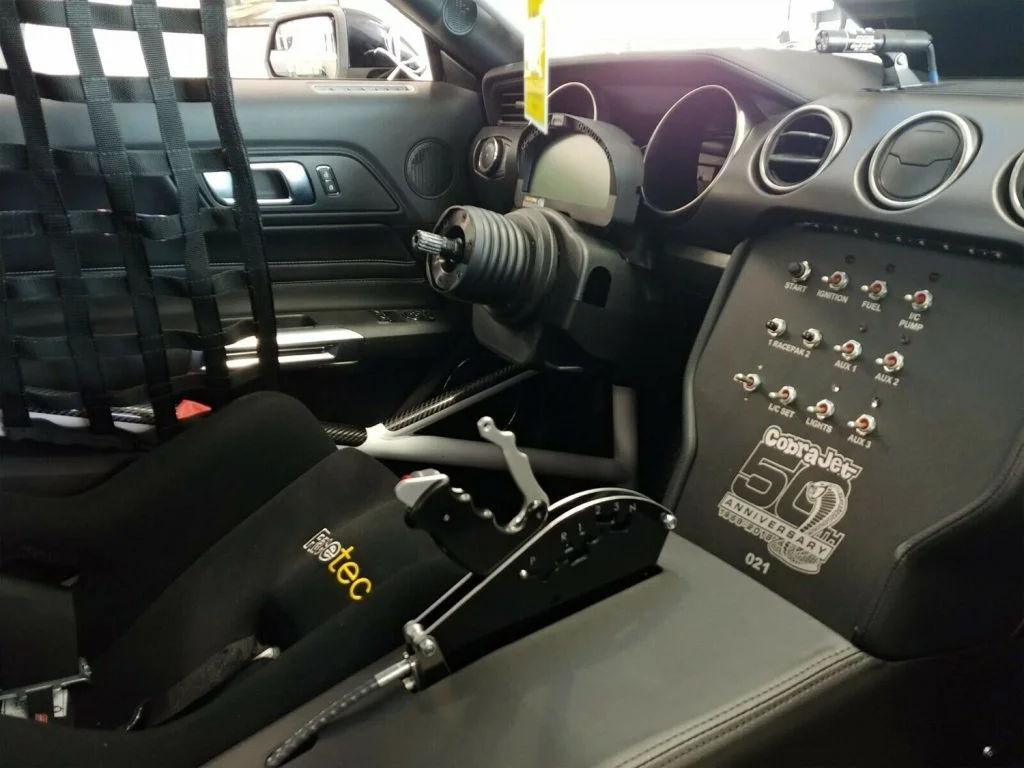 Ford built Cobra Jet to race NHRA Stock and Super Stock events or other race series. The engine is estimated to produce between 800 and 1000 horsepower. Ford said that the car would run 8-second quarter miles from the factory. Under the car is a Ford nine-inch solid rear axle with drag racing suspension. The roll cage is an SFI Spec 25-5 optimized for safety and meeting NHRA regulations.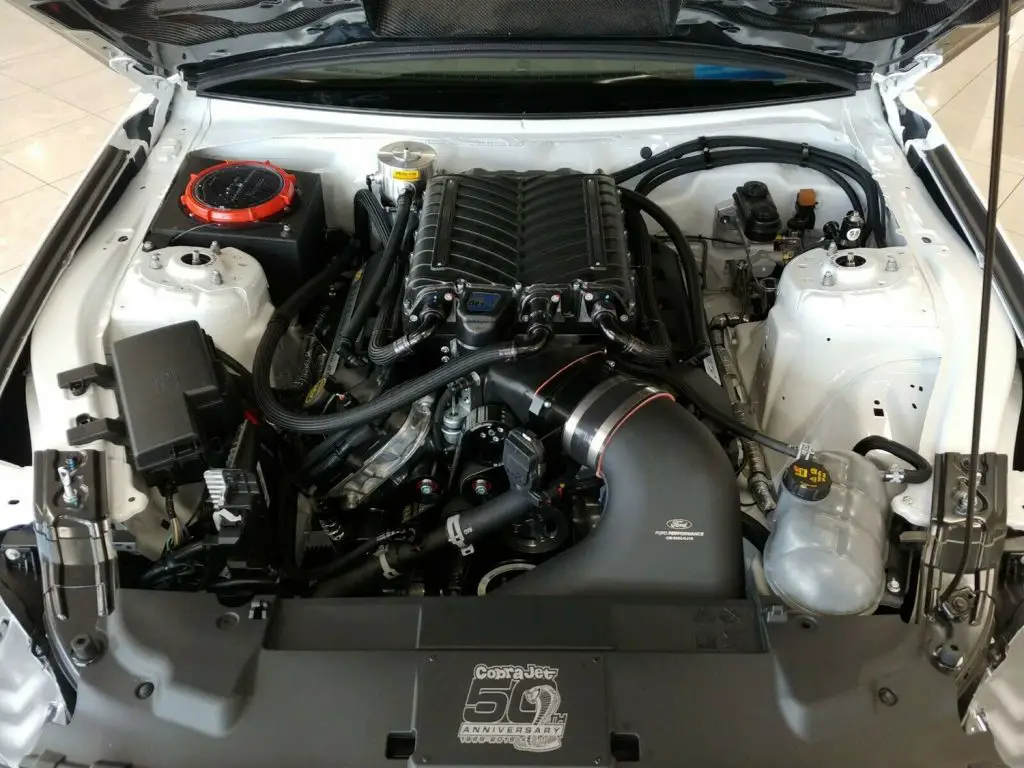 The interior is spartan and features FIA racing seats and racing switches. The 5.2-liter Coyote-based V8 is paired up with a three-speed automatic transmission. Ford fits the car with a parachute and a wheelie bar, and it ships with racing calibrations and software. The asking price on eBay is $179,000, including the extra wheels and new engine. The car is also offered minus the spare engine for $148,000.
Subscribe to Ford Authority for more Mustang news and around-the-clock Ford news coverage.
Source: eBay