Owners of 2015 through 2017 Ford Mustangs have a new option for upping the style factor of their cars. Oracle Lighting has announced a new product that it calls the Dynamic ColorSHIFT RGB+A LED Grill Vent Accent Lights. The lights go in the small triangular-shaped openings on each side of the grill of the car.
The lights interface with an app runs on a smartphone that allows users to change the color of the lights to their desired hue. They can be normal daytime running light white color or any LED color you can dream up. One of the more interesting things about the Dynamic Grill Vent Accent Lights, is that they also support a variety of moving patterns from within the app.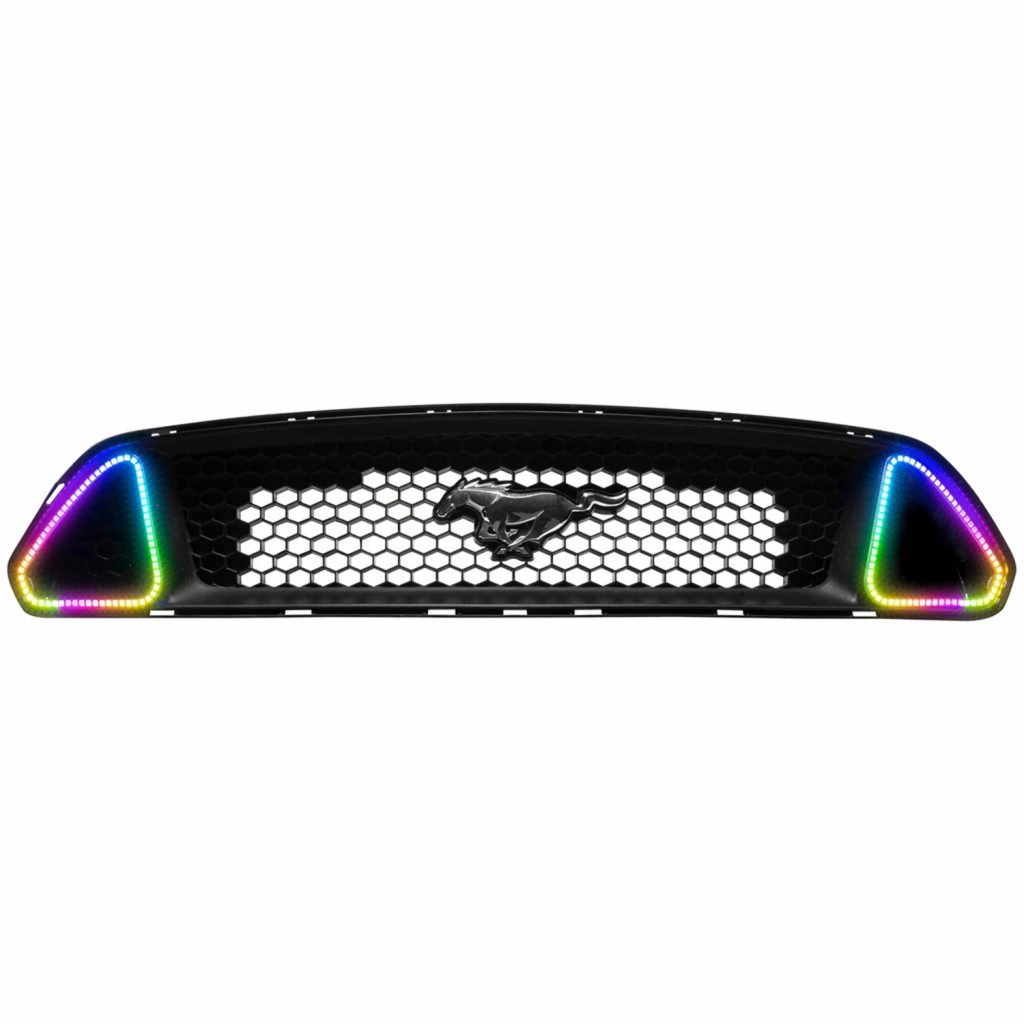 The company says that there are over 200 different patterns and color schemes to fit the needs of the driver. Oracle Lighting notes that white DRL mode is designed for street use, and the other modes are for show use only. The manufacturer says that installation is easy and that the lighting is IP67 waterproof. The LEDs are completely encapsulated in a waterproof resin, making them completely waterproof and allowing them to be installed on the outside of the lens.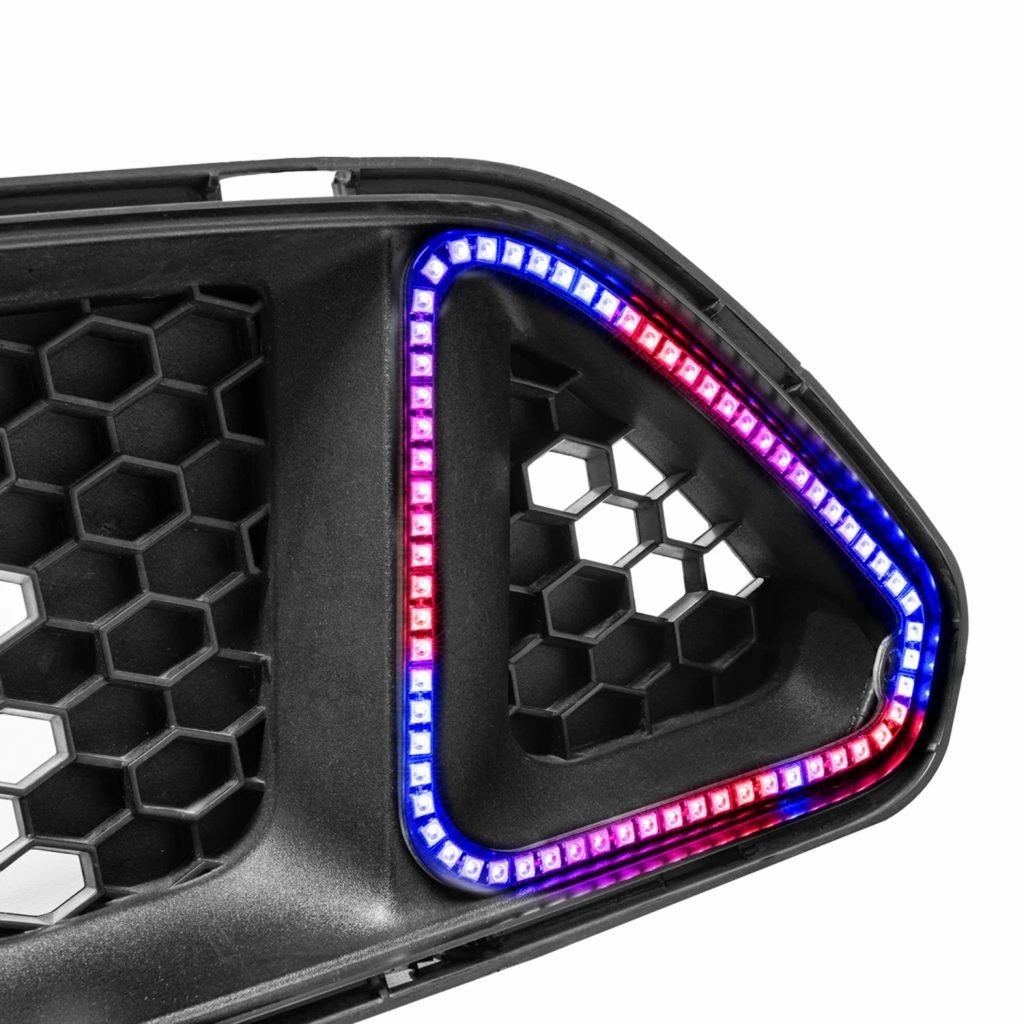 The kit includes a pair of waterproof grille vent accent lights, LED driver hub with plug-and-play connectors, Bluetooth LED controller, inputs for dynamic turn signals, and an adhesion promoter pad. The Dynamic ColorSHIFT RGB+A LED Grill Vent Accent Lights are available now for $295 for the pair. There appear to be very bright, and buyers might want to check local laws to be sure if they can drive with colored lights on their car. Check out the recently announced Roush Phase 2 supercharger.
Subscribe to Ford Authority for more Mustang news and around-the-clock Ford news coverage.
Source: Oracle Lighting