The days of highway patrol and city police departments using the Ford Mustang are mostly gone. During Fox-body days, the Mustang was a very popular police car. The Sheriff's office in Fort Bend County has a show car that inspired a Houston-area Police Department, called the Pasadena Police Department, to buy a 2020 Ford Mustang. The police Mustang will be fixed up with decals and lights and will be used as part of the department's community outreach program.
Police Chief Josh Bruegger says that the car will be assigned to the department's community services division and will be used when the department is at community events. Bruegger also noted that the department would take the 2020 Ford Mustang to schools and parades. Bruegger says that making a connection with younger people is important to him, noting that it's about positive interaction.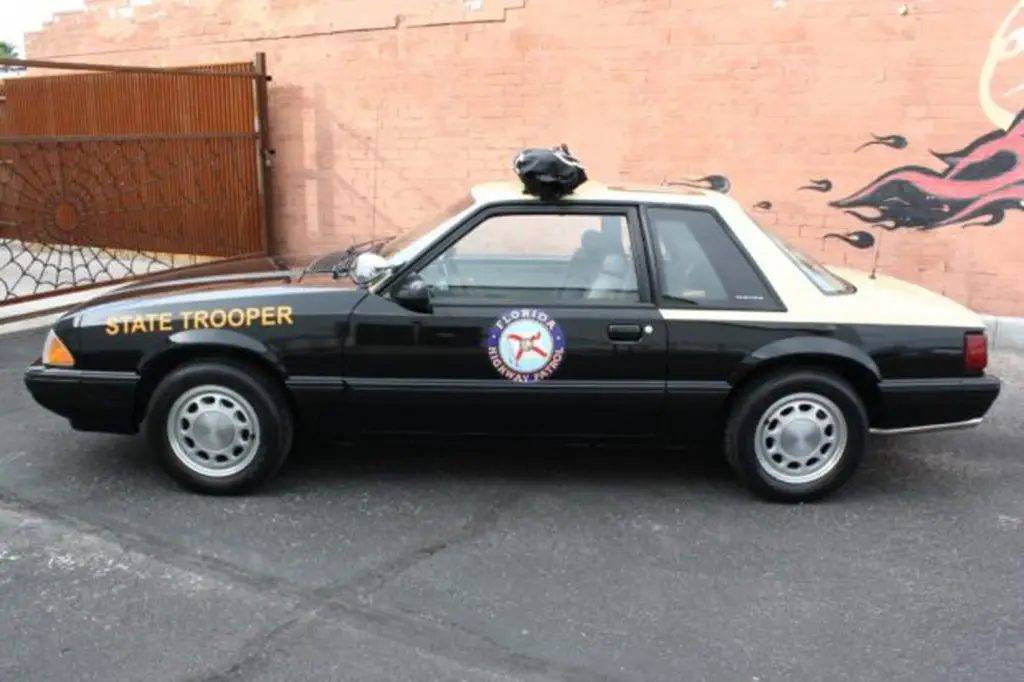 Fox-body Police Car
Bruegger says that it's important to him to try and connect with youth so that when children have interaction with police, it's not just negative, and they can build a positive relationship. The Ford Mustang that the department is purchasing has a steep price tag of $49,275.82. The money to buy the vehicle is coming from the child safety fund, which is generated through writing speeding tickets, among other things, according to City Councilman Phil Cayten.
The councilman admits that while the price is high, the potential benefits are important. He noted that a few years ago, community services adopt a dog from the local animal shelter, and the dog was an icebreaker between the Police Department and kids. He says that kids will be able to come up to look at the car and talk to an officer, making them feel more comfortable.
The police department says that the car will be a plain-vanilla white Mustang to start with, but will get a big makeover. He says that it will have a patriotic look with American flags and will be red, white, and blue, but the design isn't finalized. The car seen in the image here is owned by a sheriff's department and was the inspiration for the Pasadena Police Department to buy their own Mustang.
Subscribe to Ford Authority for more Mustang news and around-the-clock Ford news coverage.
Source: Houston Chronicle