We are only a few months from the official unveiling of the Ford Bronco, which insiders have told us will happen in April. Ahead of the official Bronco reveal fans have waited months for comes new information on a possible name for what has come to be known as the Baby Bronco. According to rumors, the smallest Bronco model will be called the Bronco Maverick. The rumor stems from a key parts list that shows Maverick as a vehicle name and lists a 2020 year model beside it.
The Maverick name was tied to the Bronco line early on with reports that the Baby Bronco had the internal name Maverick attached, according to Bronco6G forums. The forum also reports that CAD models for the FWD Bronco were seen with a Maverick badge on the right side of the hatch. Production for the Bronco Maverick is expected to begin in August according to rumors.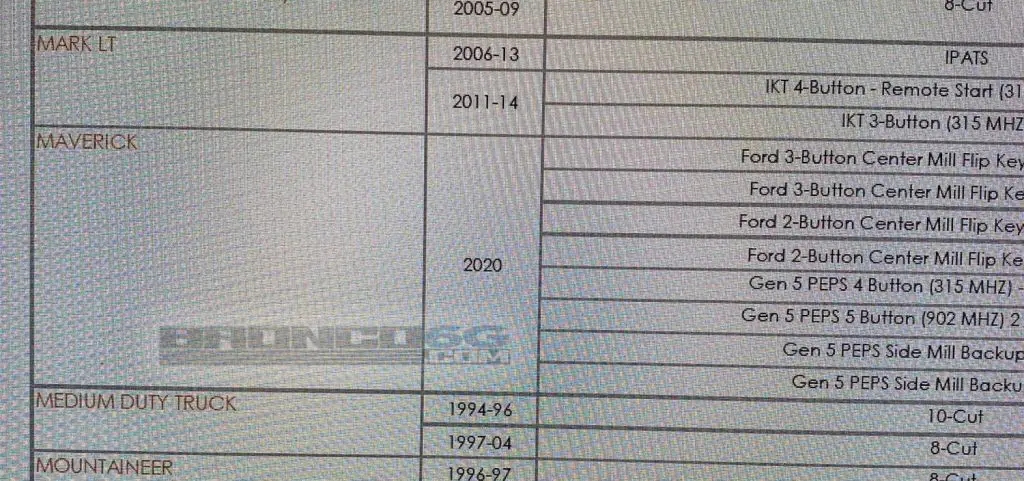 The new detail on the name doesn't match up with what our sources have told us. The normal Bronco is expected to go on sale in late 2020 as a 2021 model. The reveal in April has been tipped to include the four-door and two-door full-size Bronco models, which are body-on-frame SUVs with internal product code U725. Our sources have told us that the Bronco Pickup and the Baby Bronco, which we have been told is the Bronco Sport, will be revealed at a later date.
Our sources have said that the reveal of the Bronco will happen on April 7th and 8th at the New York Auto Show. Those dates do line up with the Spring 2020 reveal date that Ford has teased in the past. We did see the Baby Bronco in action a while back, and the interior was seen. The interior was heavily covered in camo yet looked a lot like the 2020 Escape. It's worth noting that Ford filed a trademark application for the name "Maverick" back in 2018. That name was rumored to be coming back well before anything about a new Bronco surfaced.
Subscribe to Ford Authority for more Bronco news and around-the-clock Ford news coverage.
Source: Bronco6G