When you say the name Shelby, the vast majority of people think about hot rod Mustangs from the 60s and new Ford Mustangs like the 2020 Ford Mustang Shelby GT500. Shelby also makes its own tuned Mustangs such as the Super Snake and other models that it sells via some Ford dealers. While Shelby American never offers specific details on its sales numbers, it has provided hints at what consumers prefer today.
A new report indicates that Shelby American turns out about 300 hopped-up Mustangs each year along with 750 tuned versions of the Ford F-150. Another surprise may be that the hopped-up pickups aren't all actually built in the Shelby American facility for the most part. A report indicates that Shelby outsources 70 percent of its truck orders to a shop named Tuscany in Elkhart, Indiana.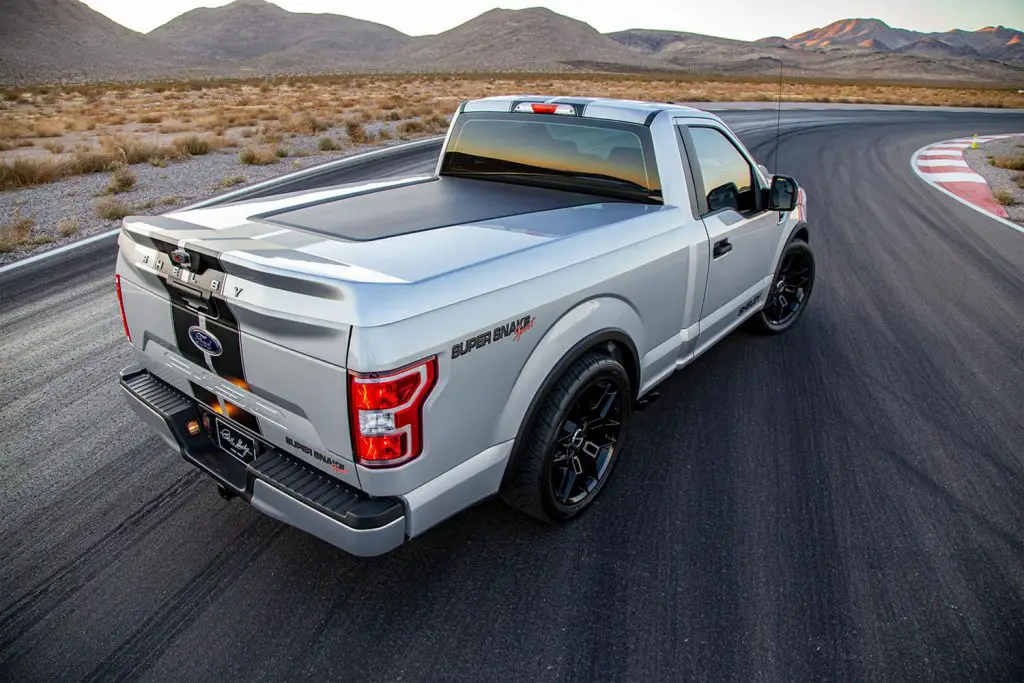 As for why Shelby isn't building all of its hot rod pickups itself, a Shelby spokesperson named Jonathan Marsh told Autoblog that they couldn't keep up with the volume. Shelby builds it's Shelby GT and the Super Snake Mustang in-house. Not long ago, Shelby showed off its latest F-150 creation called the F-150 Super Snake.
The F-150 Super Snake pickup was announced as coming to market after overwhelming reaction by the press and public to a concept version of the truck. Shelby plans to make only 250 of those pickups with the basic version using the standard 5.0-liter V8 and an optional supercharger that ups power to 770 horsepower.
The truck certainly looks mean with the lowered suspension and custom body components. Shelby also sells modified versions of the Ford F-150 Raptor. We always wonder what exactly Shelby does with all the takeoff parts from the trucks it modifies. At the prices Shelby cars command, we are surprised it builds so many each year.
Subscribe to Ford Authority for more F-150 news and around-the-clock Ford news coverage.
Source: Autoblog