The classic first-generation Broncos are bringing huge money right now as they soar in popularity. The Bronco seen in these images in 1974 Ford Bronco that sold at Barrett-Jackson auction over the weekend. On the outside, it looks like your average well-restored classic, but there's nothing average about this car.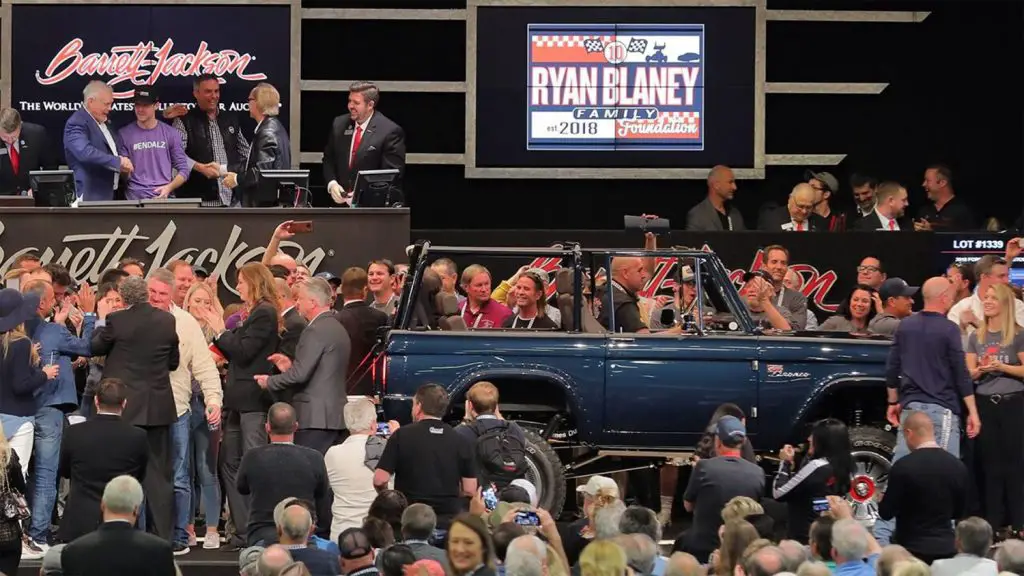 The Bronco was built and upgraded by Gateway Bronco for NASCAR driver Ryan Blaney's charitable foundation and was auctioned off to raise money for Alzheimer's research. Gateway is one of the biggest names in Bronco restoration and is known for adding modern power along with luxury touches to perfectly restored vehicles. The vehicles that Gateway builds typically sell for anywhere between $150,000-$350,000.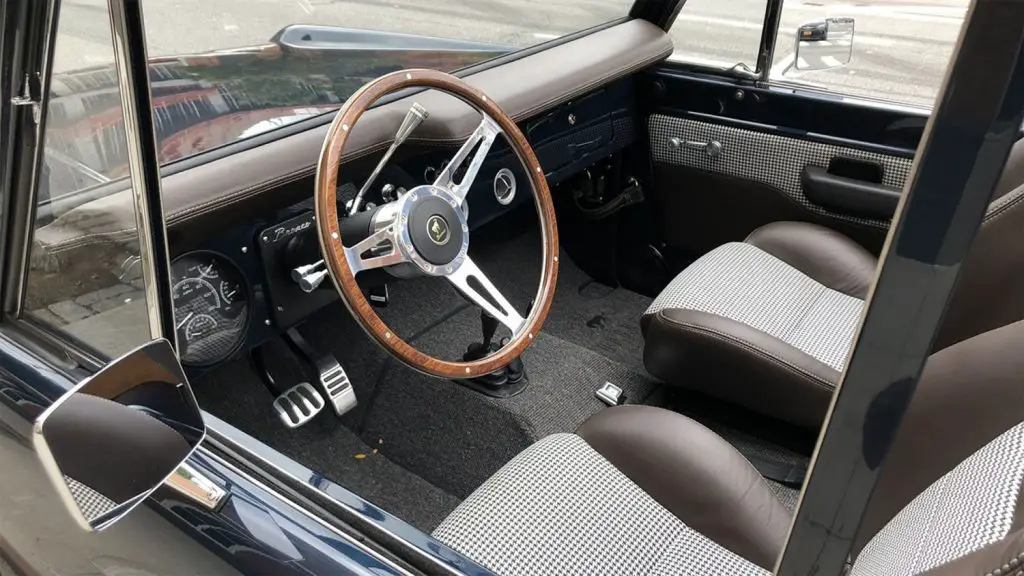 Under the hood is a 700 horsepower supercharged 5.0-liter V8 engine mated with a six-speed automatic transmission. The suspension is a four-link system with Fox shock absorbers and Eaton locking differentials. The leather seats use Porsche material, and the real wood in the bed of the Bronco was recovered from an old barn.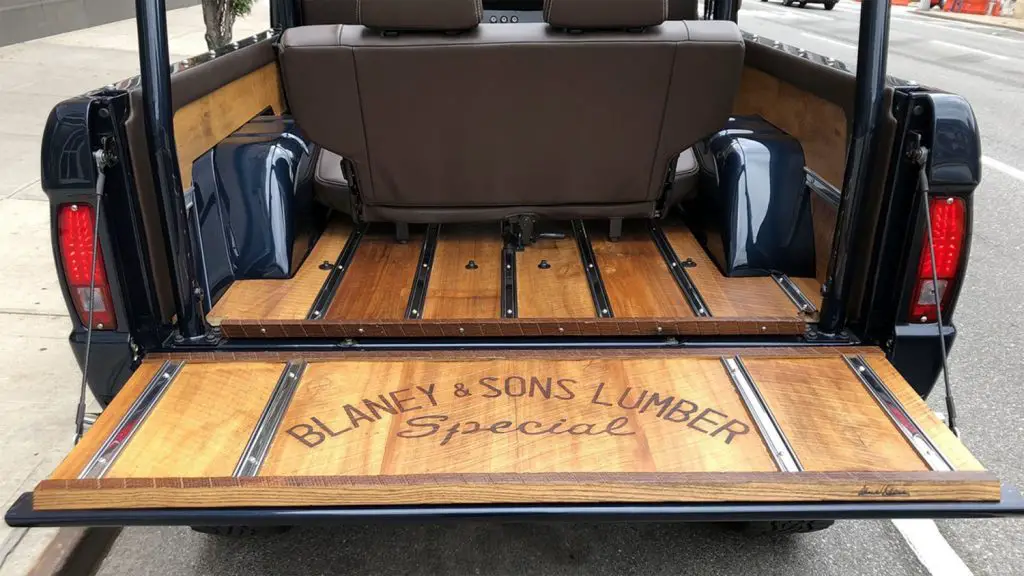 One of the coolest custom touches comes inside the truck for the windows. At first glance, it appears that the truck is fitted with old-school rolldown windows. However, they are actually electric windows, and merely pressing the old crank levers down or lifting them up raises and lowers the windows. The Bronco was built and auctioned off to celebrate Blaney's grandfather, Lou, who was a car racer and died from Alzheimer's in 2009. The logo etched into the tailgate lumber, says Blaney and Sons Lumber, which was the name of his grandfather's company.
Barrett-Jackson is well known for hosting charitable auctions where all proceeds are donated to the charity. A charity auction is how Craig Jackson ended up with the very first 2020 GT500. As cool as this Ford Bronco is, we'd much rather have Jay Leno's packing its Predator V8 under the hood.
Subscribe to Ford Authority for more Bronco news and around-the-clock Ford news coverage.
Source: Fox News