Last summer, Ford revealed that it would be shutting down the Ford Bridgend Engine Plant in Wales with the loss of 1700 jobs. A task force was set up to help the workers who were being displaced in the community, and it met this week and set out three distinct regeneration projects to help the workers. One detail that came out of that meeting was that about 350 of the Ford Bridgend Engine Plant workers had already left the plant, and more are set to leave at the beginning of March.
The next batch of workers who leave the plant will come in February when the production of the Dragon engine stops and takes 150 jobs with it. At the end of July, the last of the Sigma engines will be made taking another 300 workers from the plant with it. That means that 800 workers will remain on-site until the final closure of the plant in September.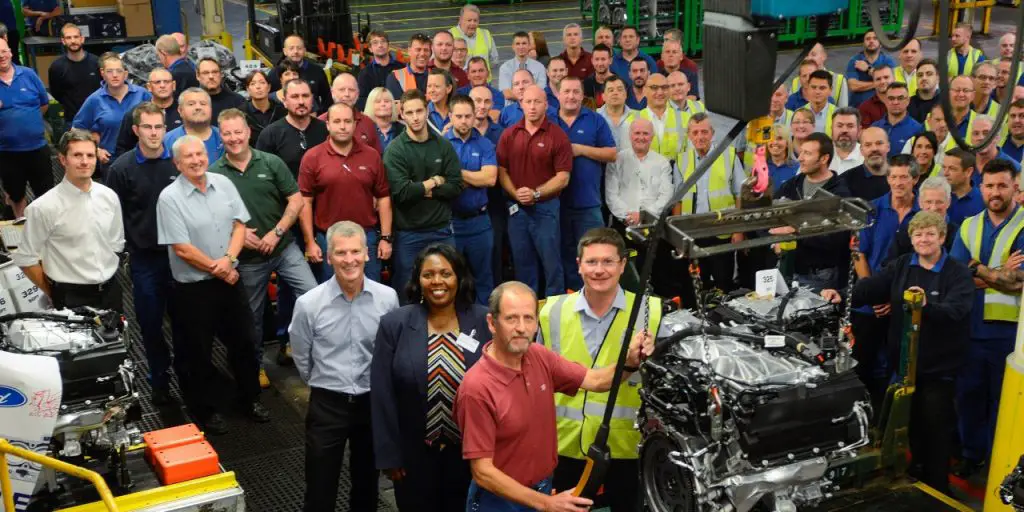 bridgend
Economy Minister Ken Skates says that only after September will the real impacts of the closure be seen on the ground. Investment in the area will provide opportunities for future generations and replace the opportunities that Ford previously offered in the area. At one time, Ineos Automotive was tipped to be considering a purchase of the plant, and it later announced it would create a 300,000 square foot site adjacent to the Ford plant. In the beginning, the new Ineos factory will employ only 200 people, but that figure could rise to 500 in time.
The Ford Bridgend Taskforce has announced details on what the displaced workers from the factory will be doing. According to the taskforce, 350 have found new jobs or have decided not to continue with Ford, 90 are interested in becoming self-employed, 105 workers will not look for new jobs when the plant closes, and 537 have attended workshops to prepare for future jobs. As it stands now, no one has stepped up to buy the plant once Ford closes it down.
The three regeneration projects that the task force is considering include an enterprise hub program that would provide space and support for business start-ups and entrepreneurs. A Bridgend town resilience program would enhance the vibrancy of the town center. And the third is a Porthcawl resort investment program to attract new tourists and provide compelling reasons to visit the city.
Subscribe to Ford Authority for around-the-clock Ford news coverage.
Source: BBC