Organizers of the Beijing auto show say that they have opted to delay the show due to the coronavirus outbreak in the country. The auto show was scheduled to be held April 21st through the 30th. Event organizers haven't announced the new date at this time, organizers say the date will be announced soon.
China currently has 70,548 known coronavirus cases in the country, an increase of 2,048 since the number was last counted. There have been 1,770 deaths in China from the virus. Reports indicate that the measures China is taking to stop the virus from spreading have prevented automakers from shipping exhibits and furniture to the show venue.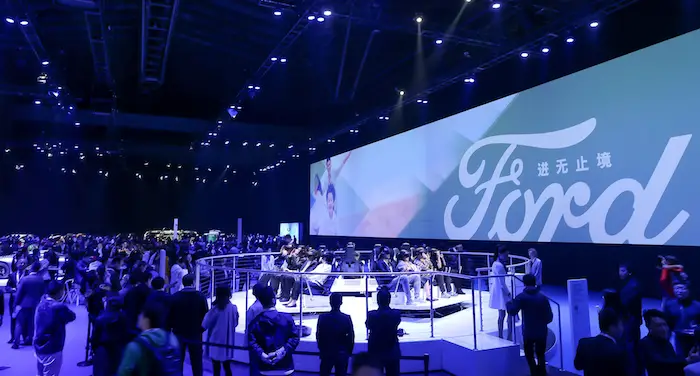 Exhibitors from outside China have been banned from sending freight shipments to China. The Beijing auto show is an important event for China, which is the largest auto market in the world. The show has been held in the country since 1990 and is one of the largest automotive trade fairs in the world. Most of the major automakers from around the world attend the show, including Ford, and often new products are shown off that are aimed directly at the Chinese market.
The Chinese auto market is unique, and many of the vehicles that are sold in the country are made specifically for the market. As of now, there has been no announcement of what Ford or other automakers might be cooking up for Beijing. The threat of coronavirus led to an extended Lunar New Year holiday and had many companies closing factories. The outbreak is expected to impact automaker's profits.
Subscribe to Ford Authority for around-the-clock Ford news coverage.
Source: Automotive News