Many people who go to restaurants or other facilities that have valet services have a well-deserved distrust of the valet. We've all heard too many instances of items from vehicles being stolen or the vehicles being taken on a joyride. We're not sure how the valet in this incidence managed to crash a Ford Mustang into someone's home.
The accident happened this week in West Hollywood, California, and all authorities have said about the accident at this time is that a valet accidentally crashed the vehicle into a structure. The accident happened in the 8700 block of Rosewood Ave. in West Hollywood. A video taken from the scene shows a late-model Ford Mustang that crashed through the entryway of the home knocking down one of the support pillars for the front porch.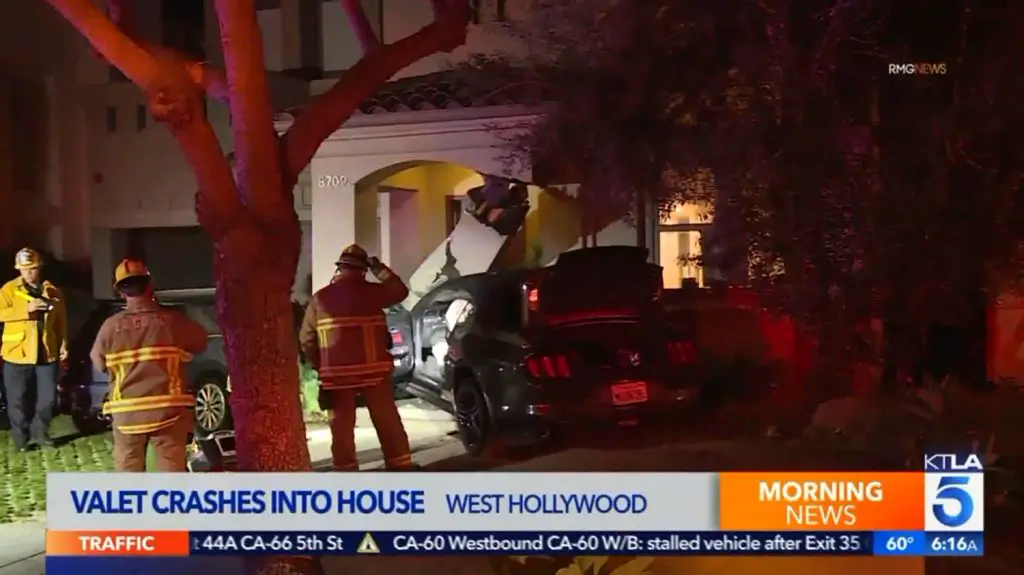 Looking inside the vehicle, it's clear that the airbags did deploy. An investigation is underway to determine what led to the crash. Authorities have said that the driver, who was a valet at an unidentified local restaurant, cooperated with authorities, and an arrest was not made. That would seemingly indicate that alcohol or drugs is not a factor in the accident.
No injuries were reported, and the condition of the Mustang is unclear. Unless that home sits directly off the parking lot of the restaurant, the valet was possibly taking the car for joyride and lost control. High-powered rear-wheel-drive cars frequently get away from drivers who are unqualified to handle them. One perfect example is a Ford dealership in Colorado that recently totaled a man's Mustang while taking it on a "test drive" after installing a supercharger.
Subscribe to Ford Authority for more Mustang news and around-the-clock Ford news coverage.
Source: KTLA