Last year during SEMA 2019, one of the cool and heavily modified Ford Ranger pickups we saw was from a company called Hellwig. Hellwig offered a few images of its Hellwig Ford Ranger during SEMA. Anyone who liked the looks of that truck and wished for some more shots of it in action has had to wait a few months, but here you go. The Hellwig Ford Ranger was on hand at the events surrounding the King of the Hammers (KOH) race.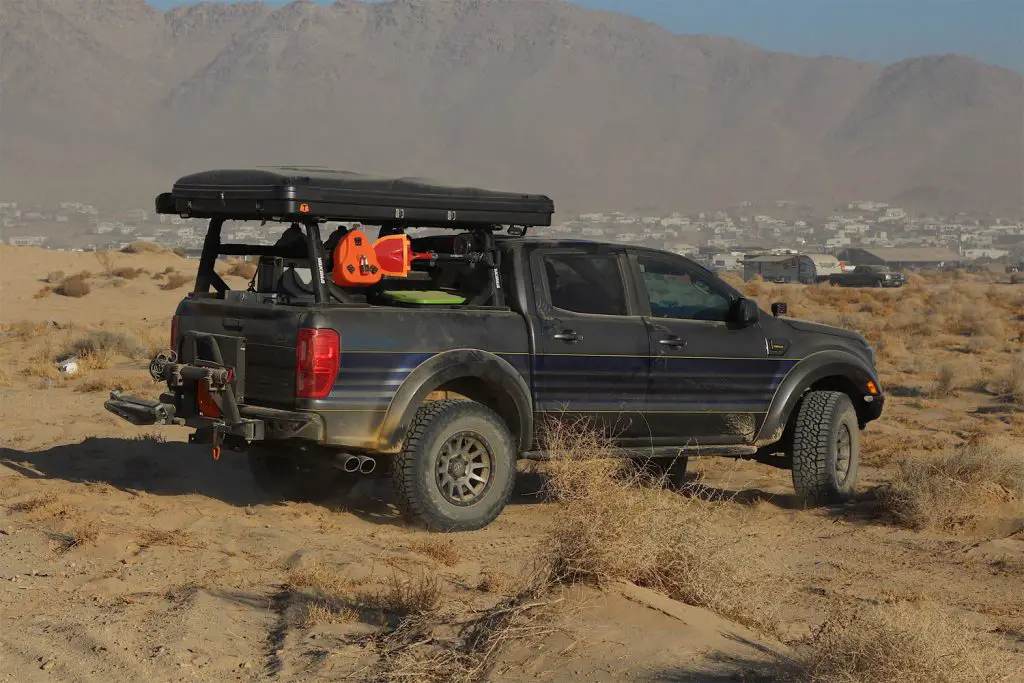 The gang over at Off Road Xtreme says that Hellwig brought out several vehicles to the KOH race to ferry around journalists in, and some were lucky enough to get to spend the night in Hellwig's dedicated overlanding vehicles. The Hellwig Ford Ranger was amongst them. Hellwig says the whole idea behind the truck was freedom.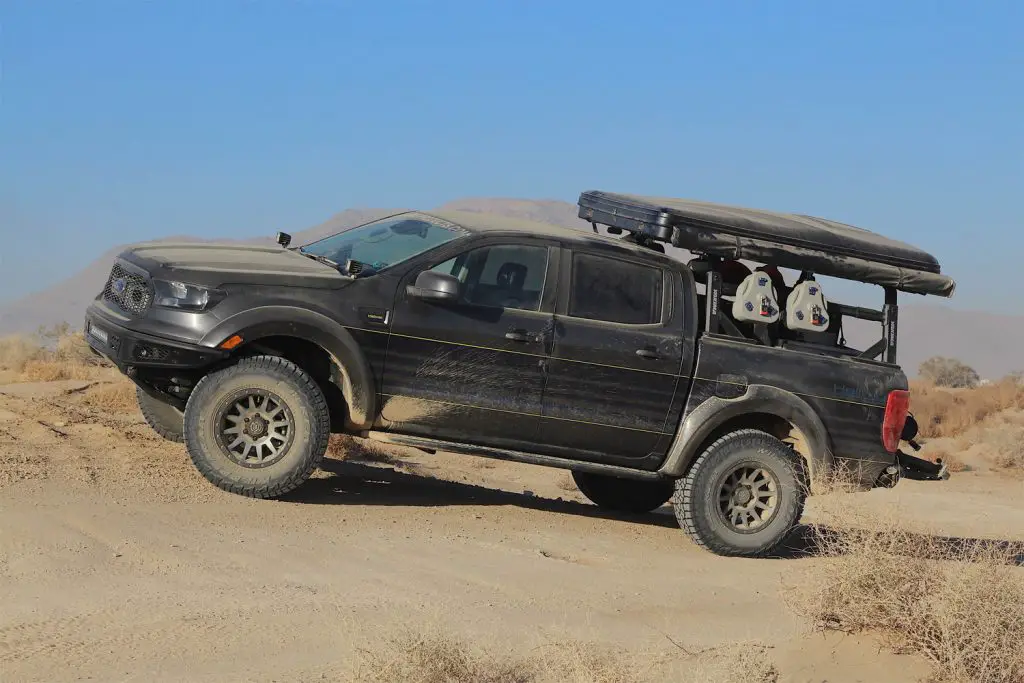 The goal was to build a truck that can be loaded up with fuel, food, and everything else two people would need to spend up to two weeks at a time in the wild. The vehicle is said to be self-sufficient off the grid. While the Hellwig team admits that the truck was built for SEMA, they said they wanted to do more than make it look pretty. The truck carries almost 1100 pounds in the bed, which is very close to the GVRW for the vehicle. The team was mindful of that during the build.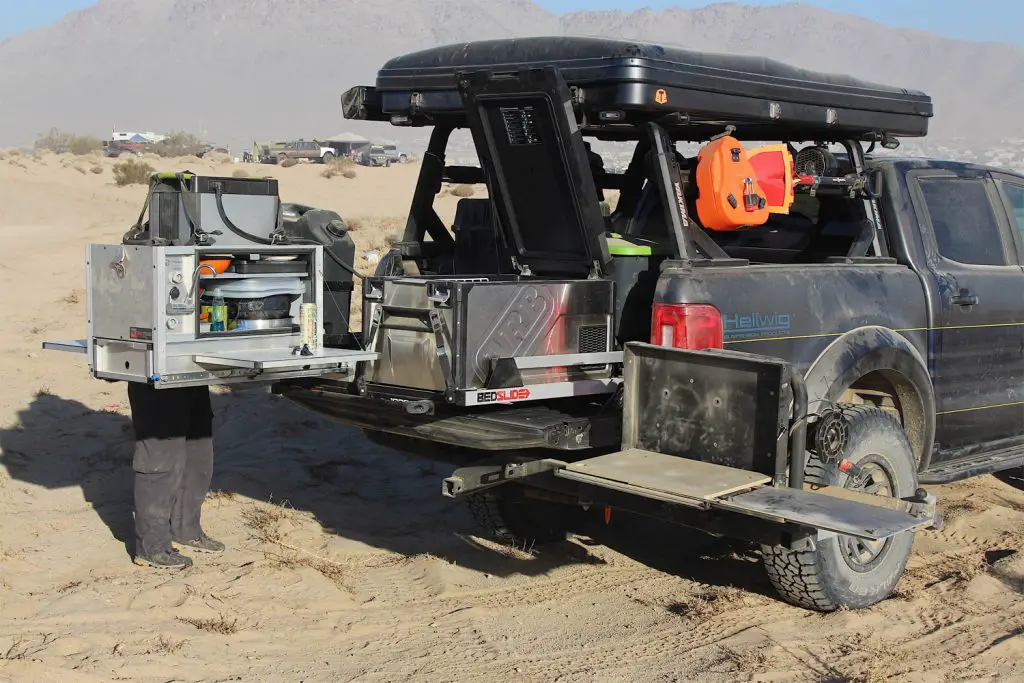 Hellwig is a load and sway control company, and loading the truck to the max in the bed allowed them to show what their hardware could do. The truck features Hellwig's helper springs on the rear, and the company says before they were fitted, the back of the truck sagged by about three inches. The company also fitted sway bars to help the altered center of gravity to keep truck level and steady. The entire truck took only 90 days to build start to finish, and most of the parts used on the vehicle were off the shelf. The off-the-shelf aspect was important to the company because it wanted a vehicle for SEMA that anyone could build.
Subscribe to Ford Authority for more Ranger news and around-the-clock Ford news coverage.
Source: Off Road Xtreme