Ford is currently training technicians to work on the Mustang Mach-E electric vehicle set to launch later this year. Ford said in the past that it was training about 2,100 nationwide dealers to sell and service the Mustang Mach-E electric vehicle. Ford has now announced that it is using virtual reality to train service technicians to work on the vehicle without needing access to the physical vehicle.
The new virtual reality training tool is a tie-up between Ford and Bosch. Ford's Dave Johnson, director of service engineering operations, said that technicians are immersed in a simulated and "gamified" world where they don't need to use actual Mach-E vehicles to learn about its components, including the SUVs new high-voltage electric system. The virtual reality training tool allows the techs to understand all the components inside the vehicle and the steps required to service the high-voltage systems.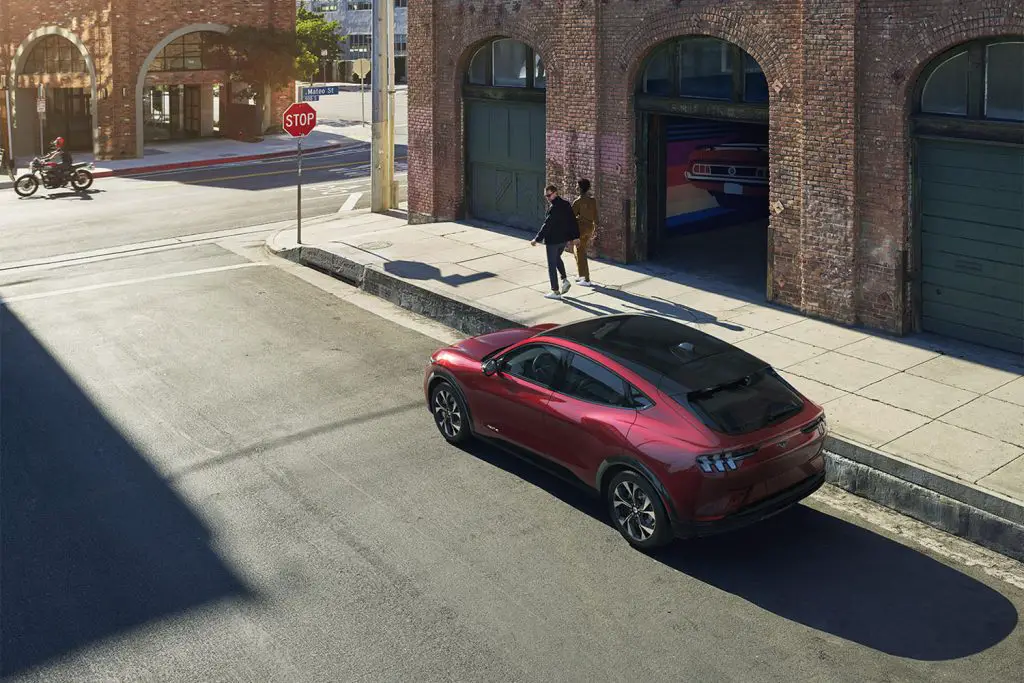 The training will help technicians to understand how to perform diagnostics and maintenance on the Mach-E. The simulation allows the tech to learn how to diagnose and perform service related to the high-voltage vehicle system wearing a virtual reality headset. Tasks taught in the virtual reality environment include the removal and installation of the main battery along with the service and maintenance of the battery pack itself. Bosch also plans to develop future expansions where the technicians would use VR to enter the vehicle and navigate through modules as if they are walking through rooms to learn the systems. Navigating through the modules allows the technician to determine the issue to repair the vehicle.
Bosch says that the VR training solution is a new technology that builds efficiency and improves the diagnostic process. Bosch also says that by improving the diagnostic process, the techs can perform maintenance and make repairs faster and more easily. Ford Motor Company is the first automaker to pilot the Bosch virtual reality training system, which uses the Oculus Quest VR headset. Ford and Bosch work directly with Oculus for Business to manage their fleet of headsets deployed in the Ford technician training program. They also work with a company called PIXO VR, the VR content distribution platform.
Subscribe to Ford Authority for more Mach-E news and around-the-clock Ford news coverage.