Ford Performance has announced that the Ford Castrol Cross Country Team will be moving up to the premier class in the Production Vehicle category of the South African Cross Country Series (SACCS) for 2020. The race team is run by Neil Woolridge Motorsport (NWM), and for the 2020 season, the team will debut a new FIA-class Ford Ranger during the season that uses 3.5-liter EcoBoost twin-turbo gas engine out of the Ford F-150 Raptor. Ford Performance says that using that sort of powerplant is a first for the series.
The Ford Castrol Cross Country team won the Class T category in 2018 and 2019, having dominated that segment of the race series. The new premier class for the SACCS is the top-tier class in the series catering to the latest generation and most sophisticated vehicles. Vehicles in the class are those raced in the Dakar Rally and the FIA World Cup for Cross Country Rallies.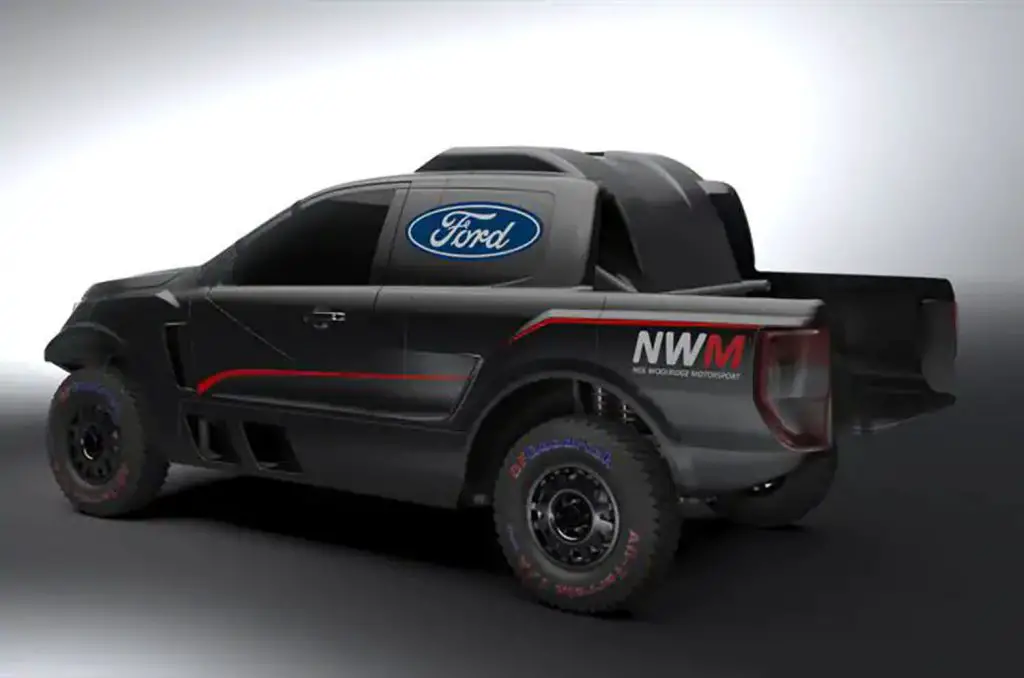 The team says that after dominating Class T for the last few years, it's time to move up to challenge the premier class for the league. NWM's Ford Ranger used in the past was built at the team's factory, with 24 of the full race-spec vehicles having been built. The new premier FIA-class Ford Ranger is a clean-sheet design for a completely new vehicle made to suit the 2020 regulations introduced by FIA, the governing body for international motorsport.
The FIA has confirmed that the team will be the first in the world to enter the cross-country racing segment in its current form using a twin-turbo gas V6 engine. NWM says that it has a rough road ahead with an all-new vehicle and engine package. It doesn't expect to be on the podium right away but is confident it can develop the vehicle to win. One benefit of the V6 engine will be locating it further back in the chassis in a mid-mounted position for weight distribution. The V6 will be paired with a SADEV SC924 Evo gearbox and 4-wheel drive. The vehicle will debut at the second or third race of the season. Rumors have suggested that a V8-powered Ranger Raptor might be introduced in Australia. We think it would be cool to see the Ranger Raptor get the 3.5-liter EcoBoost too.
Subscribe to Ford Authority for more Ranger news and around-the-clock Ford news coverage.
Source: Ford Performance