Last fall Ford began a program that placed digital kiosks in dealership service areas to improve the check-in experience. The pilot program had the participation of seven Ford dealerships across the United States. Ford has now announced that the digital kiosk and other initiatives are part of an ongoing effort to make each piece of the ownership experience more personalized, convenient, and transparent. Ford says that its goal is to "change the perception of the dealership experience."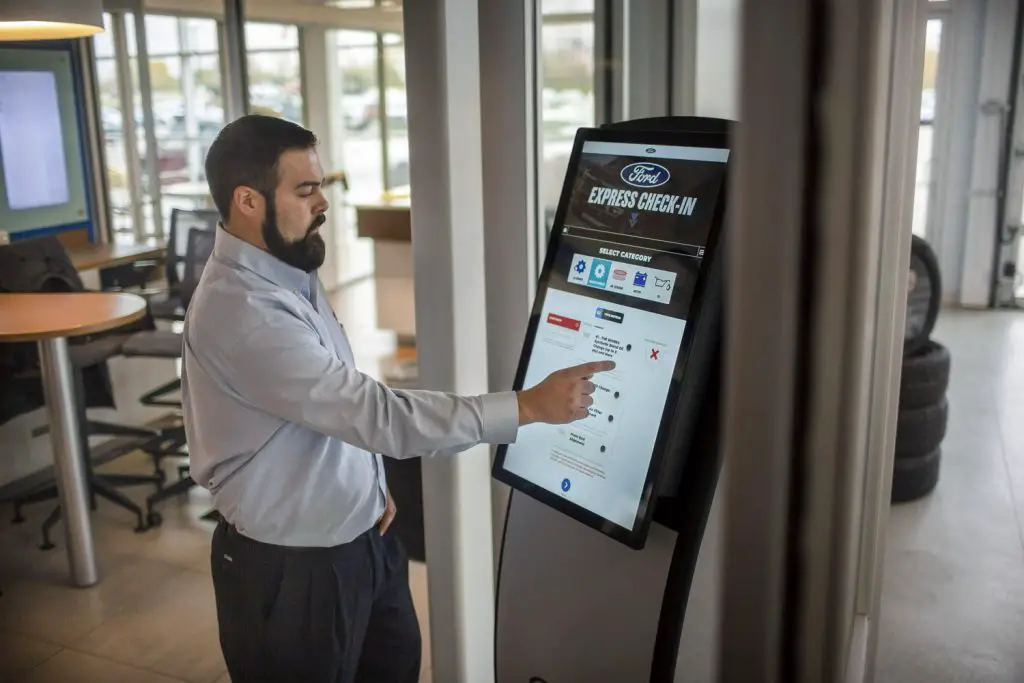 Ford says that it can change that perception by meeting rising expectations "for fast and reliable service," and Ford says it wants to let customers know how valuable they are to the dealership. One of the dealerships participating in the pilot program is Liberty Automotive Group in Ohio. The dealership says that as a result of the improvements in efficiency and customer satisfaction from the digital kiosk in their Brunswick location, the group purchased additional kiosks for some of its other locations.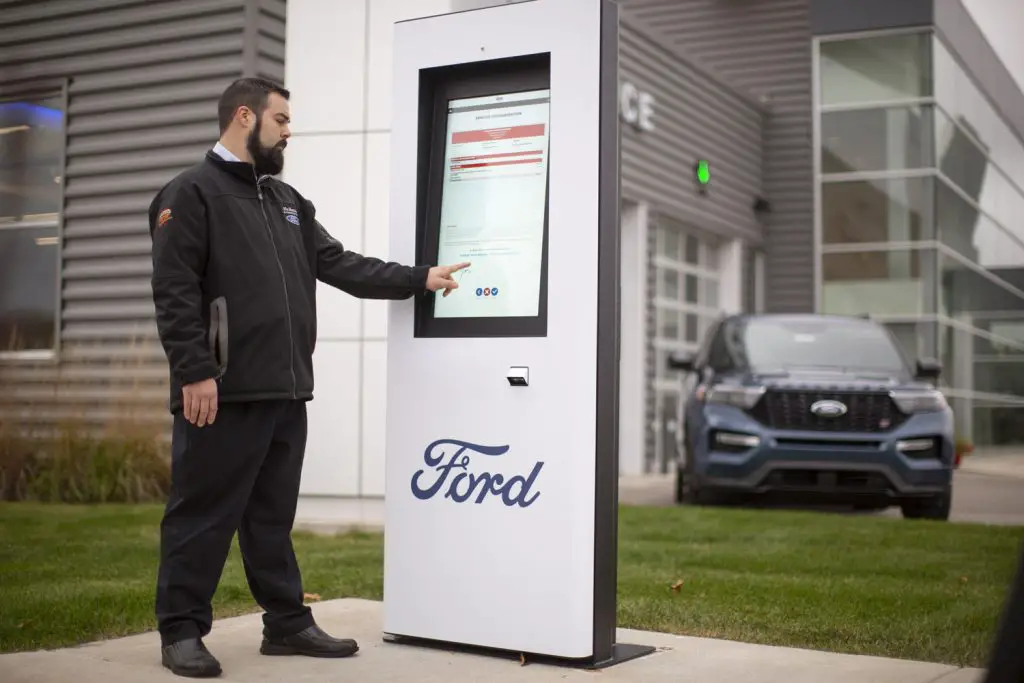 Andrew Bellavia, COO of Liberty Automotive Group, says that there are two types of customers. Customers who come in for quick service and maintenance on low mileage vehicles that want to get in and out quickly and those who have unique cases that they need to discuss in-depth with staff. The kiosks provide an option for those customers who want to move fast and also free up service advisors to speak with customers who have complex issues.
According to Bellavia, the Ford digital kiosk at the Brunswick location assisted 241 out of 1100 customers. According to 85 percent of those customers, the Ford digital kiosk made the check-in process easier. The dealership says that the kiosk check-in takes about one-quarter of the time of the service advisor check-in on average. Across the seven dealerships involved in the pilot program, Ford says the average customer check-in time using the kiosk is just over two minutes.
Ford is also piloting outdoor versions of the kiosks to provide access to vehicle drop off or pick up any time of the day or night. These outdoor kiosks offer all the functions of the indoor kiosks and will eventually have the capability of accepting and delivering keys. Ford and Panasonic were testing service kiosks as far back as 2017.
Subscribe to Ford Authority for around-the-clock Ford news coverage.