We know Ford is gearing up for the next Mustang that will replace the current S550 generation. There have been multiple rumors concerning the next-generation Ford Mustang, including some suggesting it will move to a much larger and heavier platform. Some of those rumors also suggest the next-generation Mustang could spawn a four-door model. One past rumor suggested that the next Mustang would land in 2026. A new Ford job listing has turned up that suggests the next-generation Mustang could be here much sooner than that.
The job listing turned up on LinkedIn and was screen printed and posted to the Mustang6G forum for everyone to take a look at. The listing is seeking a Wind/Road Noise and Air Leakage Plant Vehicle Team Engineer. In the body of the job listing, the verbiage says that the candidate will be part of the team that delivers the final sign off on the 2023 Mustang S650 before it goes to customers.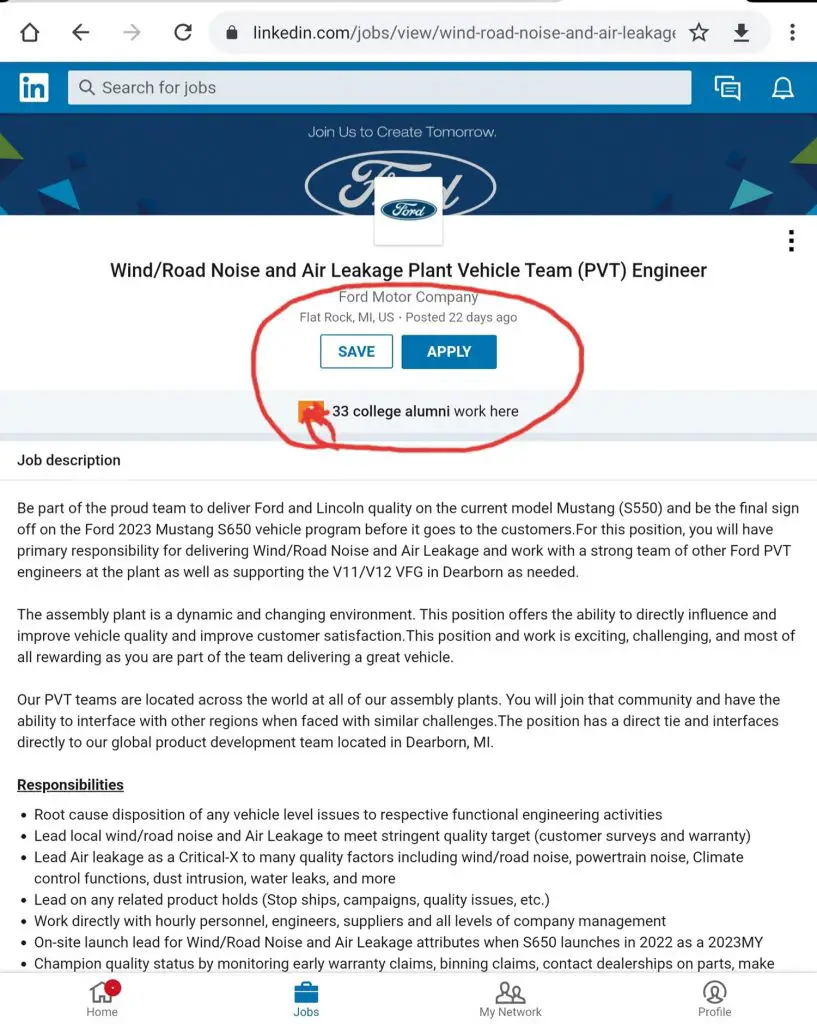 Whoever fills that position has primary responsibility for delivering Wind/Road Noise and Air Leakage improvements and will work with a team of other Ford engineers at the plant. The position appears to be located in Dearborn, Michigan. The Mustang S650 is said to launch as a 2023 model with a debut in 2022. If this is a legitimate job listing and not an elaborate hoax, Ford would be well into the development of the car at this point as we are only a couple of years away from the new vehicle launch.
We wouldn't be surprised in the least with Ford adding the Mach-E to the Mustang line to see a four-door Mustang with the next-generation car. Currently, the only muscle car that offers four doors is the Dodge Charger, and that car is selling well. While purists won't like the idea of a four-door Mustang, that might be the only way we get another Ford sedan in the United States, and it would give us an alternative to the SUVs Ford wants to sell.
Subscribe to Ford Authority for more Mustang news and around-the-clock Ford news coverage.
Source: Mustang6G