Ford UK is currently fighting a problem with its newly introduced Ford Puma small crossover. Reports have surfaced that Ford UK has stopped all deliveries of the Puma crossover. The report also claims that vehicles that have been delivered to customers will be recalled. At this time, there has been no official recall issued by Ford UK.
According to a report from Autocar, it was able to obtain an official statement from Ford UK after it was tipped by a reader that his Puma delivery had been postponed with no firm date given for when the car would be available. According to that reader, the reason for the postponement was some sort of airbag fault in the vehicle.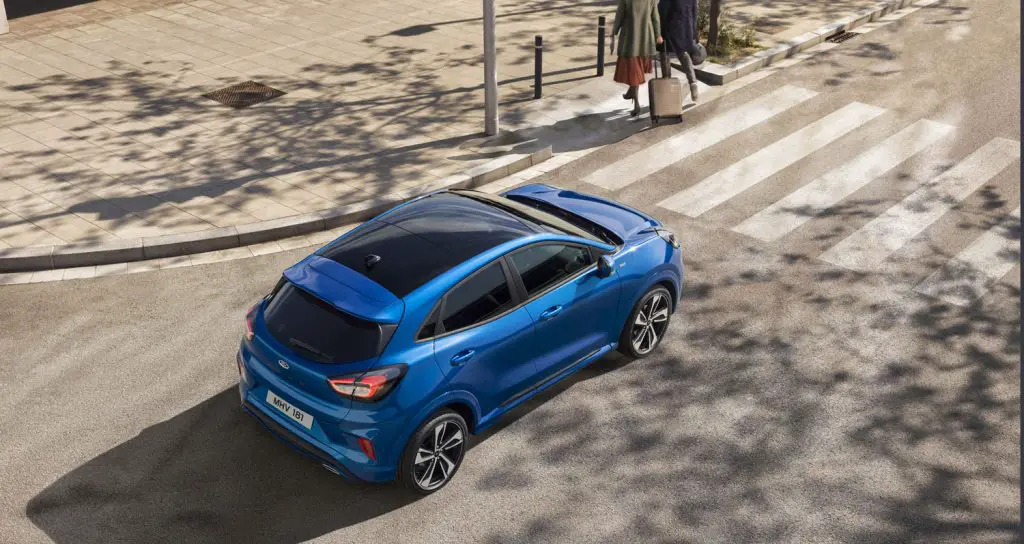 A statement that Ford issued to the publication says that "a number of Puma vehicles" had left the manufacturing facility with a driver-side airbag retention spring that may be outside of manufacturing specifications. According to Ford, under certain conditions, it would be possible that the airbag wasn't retained in the steering wheel after it was deployed. However, Ford was clear that the performance of the airbag in the event of an accident with airbag deployment would still meet all regulatory requirements and provide protection for the driver.
The statement said that Ford has issued a sales hold for all affected vehicles that are in dealer stock, and dealers will immediately exchange the potentially defective retention spring. Ford UK has said that a safety recall of all affected vehicles with customers will follow immediately. Ford didn't give any indication of how many vehicles had been impacted or when the official recall would be issued. Once Ford Europe issues the official recall, we will report on the specifics. The Puma recently landed a five-Star NCAP safety rating in Europe.
Subscribe to Ford Authority for around-the-clock Ford news coverage.
Source: Autocar