Ford has announced that it will pay 53,000 eligible hourly UAW employees profit-sharing checks of up to $6,600 this year. The automaker announced profit-sharing as part of its full-year 2019 earnings earlier this week. The checks are based on pre-tax profits in North America of $6.612 billion. Ford says that the UAW employees should see their checks by March.
While the $6,600 profit-sharing checks sound good, that is $1,000 less than Ford paid eligible hourly UAW employees last year when it had $7.6 billion in North American profit. The UAW says that it negotiates profit-sharing into UAW contracts to allow the hourly workers to enjoy the success of the company and its profits.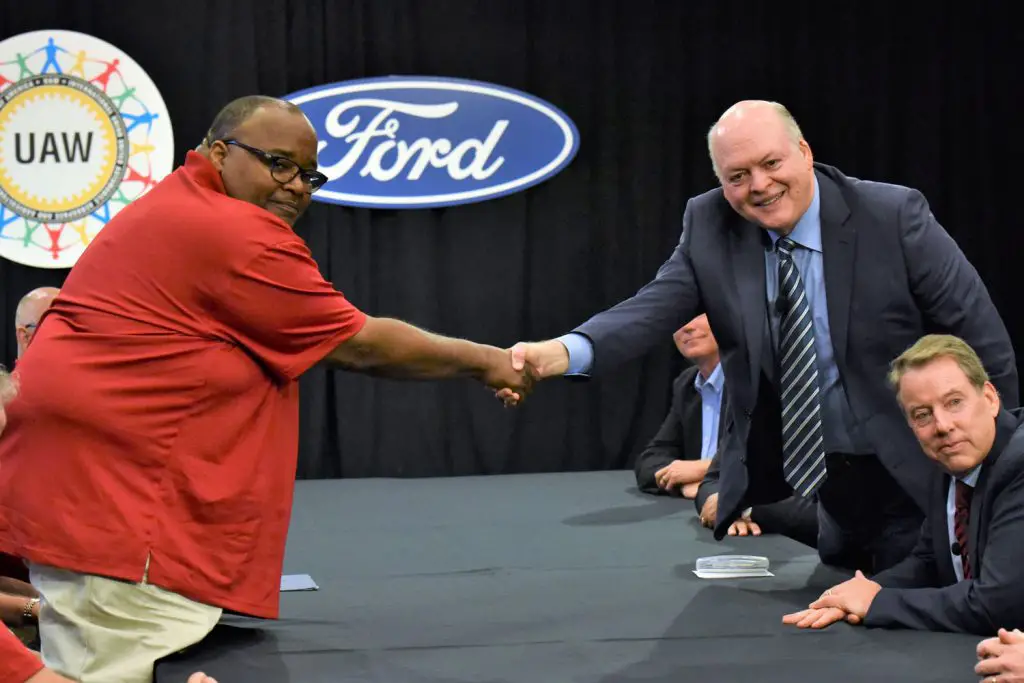 UAW Vice President and Ford Department director Gerald Kariem says that the announcement by Ford was a testament to the hard work of union workers and the great products they make. The UAW is facing a particularly dark time in its history with a long-running federal investigation into corruption within the union ongoing with no end in sight.
So far, the federal investigation has implicated two former UAW presidents. Current UAW president Rory Gamble is also reportedly under investigation. Gamble has denied all allegations and maintains he has done nothing wrong. Federal investigators have said that once the criminal investigation wraps up there is a chance that the federal government may take over the union. Ford had a rough year internationally with profits declining significantly, lots of layoffs, and multiple factory closings around the world. Ford workers outside of the United States who lost their jobs won't see the good in profit-sharing checks in the United States.
Subscribe to Ford Authority for around-the-clock Ford news coverage.
Source: Detroit News