We aren't sure about Ford's latest idea for the frunk under the hood of the Mustang Mach-E. We can certainly see using it as a cooler for soft drinks, though it is admittedly weird to pull drinks from under the hood of a car. We've also seen no indication that the plastic space is insulated so the ice won't last long. What we can't see is filling the frunk with shrimp or chicken wings.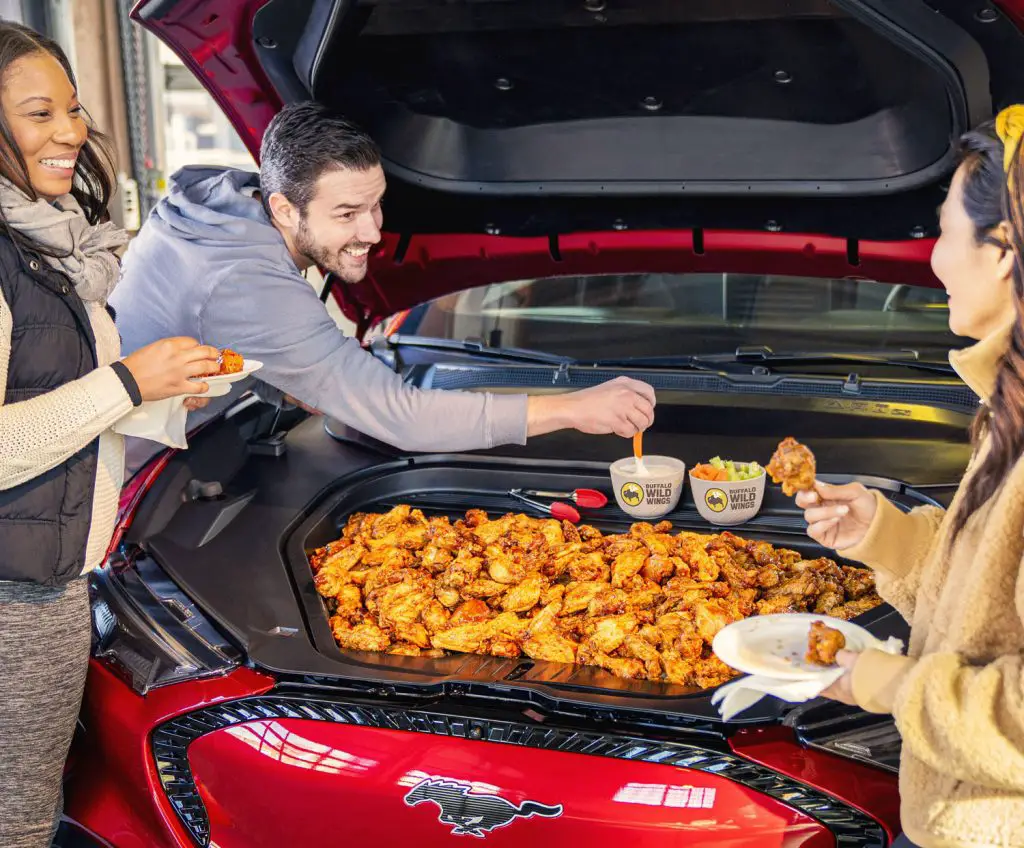 Ford reckons the Mustang Mach-E 4.8-cubic-foot frunk is the perfect spot for tailgating. Ford has shown images with people eating shrimp out of the frunk space that is packed with ice. One image also shows the frunk packed with about 1,000 hot wings. That would be nearly $1,000 worth of wings if you get them from Buffalo Wild Wings.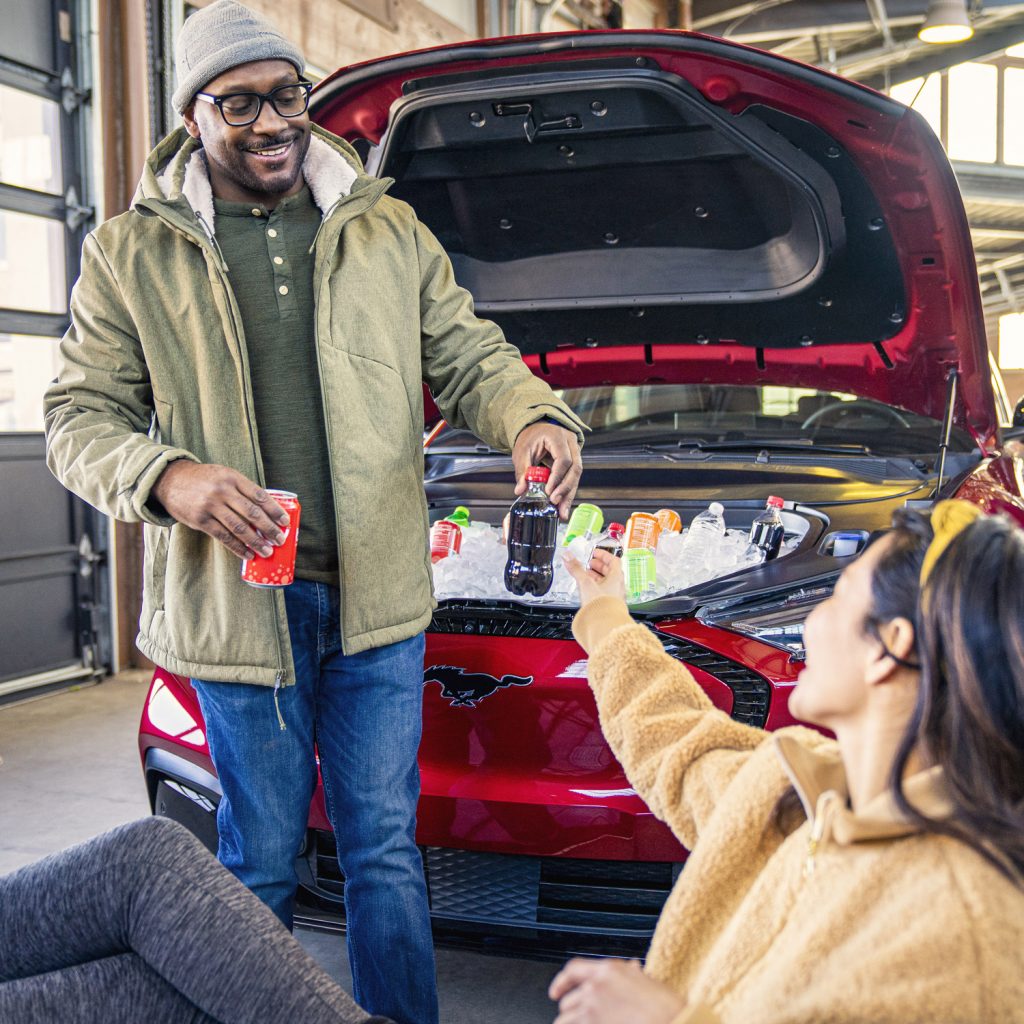 Ford says that the frunk is about the size of a large 36-gallon cooler so when tailgating, camping, or picnicking you don't have to lug a cooler along. The frunk also has drain plugs in the bottom so you can drain the water and rinse the frunk out. That may prevent the frunk from forever smelling like hot wings.
Another suggestion that Ford has for the frunk is playing a game of long-distance cornhole using the frunk as a target. Anyone who plays cornhole like me would end up denting the Mach-E. Ford plans to start delivering the Mach-E in late 2020. The EV will come in multiple models and recent estimates peg reservations at about 30,000 units. Ford has also been getting about 2,100 dealerships ready for the launch of the SUV by getting them certified to service and sell the EV.
Subscribe to Ford Authority for more Mach-E news and around-the-clock Ford news coverage.