The very first aircraft in history to break the speed of sound was called the X-1. Back in 2009, the Air Force Recruiting Service commissioned the building of two cars for its Project Supercar recruiting campaign. The Ford X-1 Mustang seen here was one of those two cars. The ride was built by Galpin Auto Sports from Van Nuys, California and is fully customized.
The S197 Ford Mustang was styled on the inside to resemble a fighter cockpit. One of the highlights of the design is a single seat inside the vehicle that sits in the center and looks like an Air Force ejection seat. The custom steering wheel looks like a yoke from an aircraft and the vehicle has an advanced instrument panel including what appears to be some actual aircraft gauges.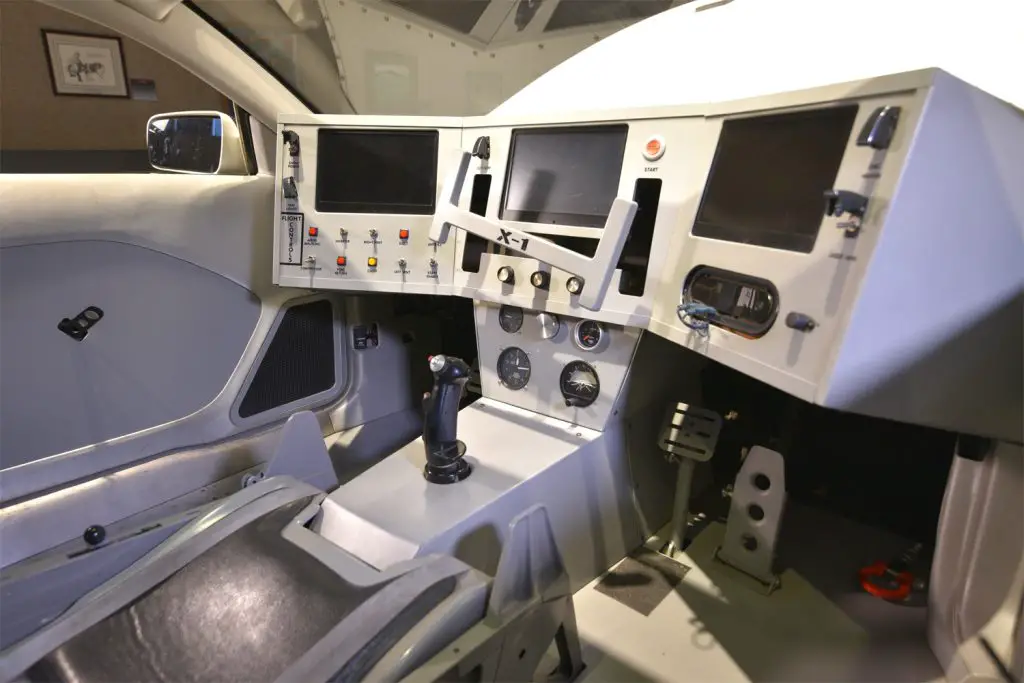 Other features of the Ford X-1 Mustang include custom foot pedals, GPS transponder, night and thermal vision displays, and motorized steering wheel. Power for the car came from a 500 horsepower 4.6-liter engine. The standard 4.6-liter V-8 engine used in Mustangs of the era made significantly less than 500 horsepower. The under hood shots don't appear to show a supercharger.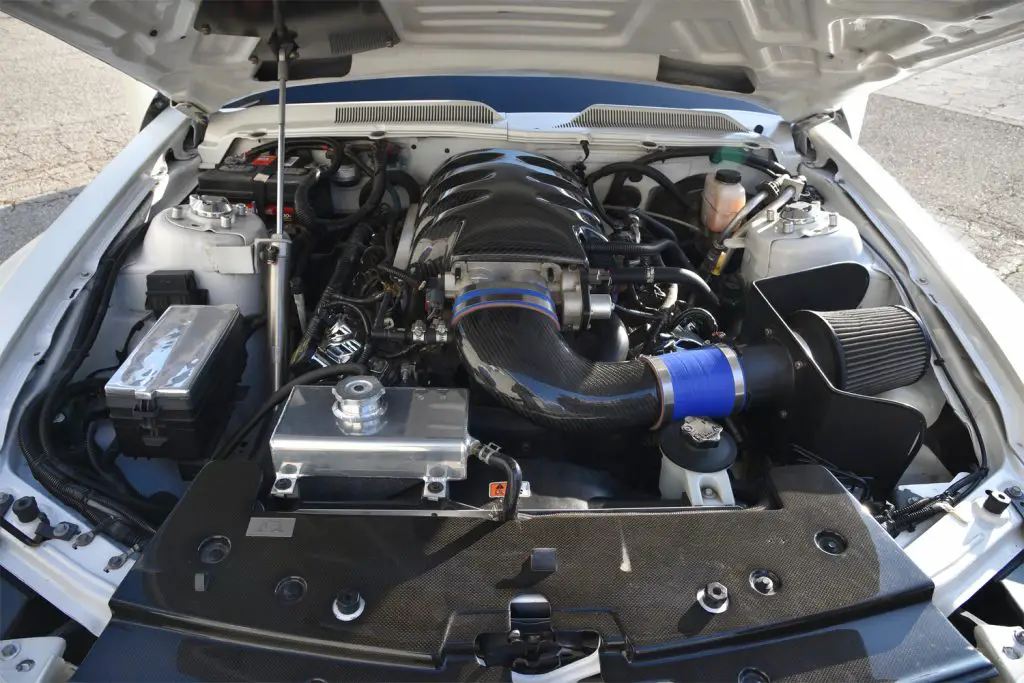 That would indicate that the engine was either modified internally to create that much power or there's a bottle of nitrous oxide hidden somewhere not seen in the images. The customized Mustang toured the country for 10 years with the Air Force Recruiting Service to educate the public on opportunities within the Air Force. The X-1 is now on display at the National Museum of the U.S. Air Force at Wright-Patterson Air Force Base near Dayton, Ohio. It's on display in the world's largest military aviation museum. Parking and entrance is free to the public with the museum serving more than 800,000 visitors per year. Check out the P-51 Mustang themed Old Crow from a few years ago.
Subscribe to Ford Authority for more Mustang news and around-the-clock Ford news coverage.
Source: National Museum of the USAF