One glance at this white with black steel wheels 2008 Ford Crown Victoria and anyone can tell this used to be a police car. The gray wooden box that sits over the roof of the car and most of the trunk certainly wasn't police issue. The owner of the 2008 Ford Crown Victoria cut the roof and trunk lid to build what may be the strangest camper we've ever seen. It's for sale on a Florida Craigslist site for $3200.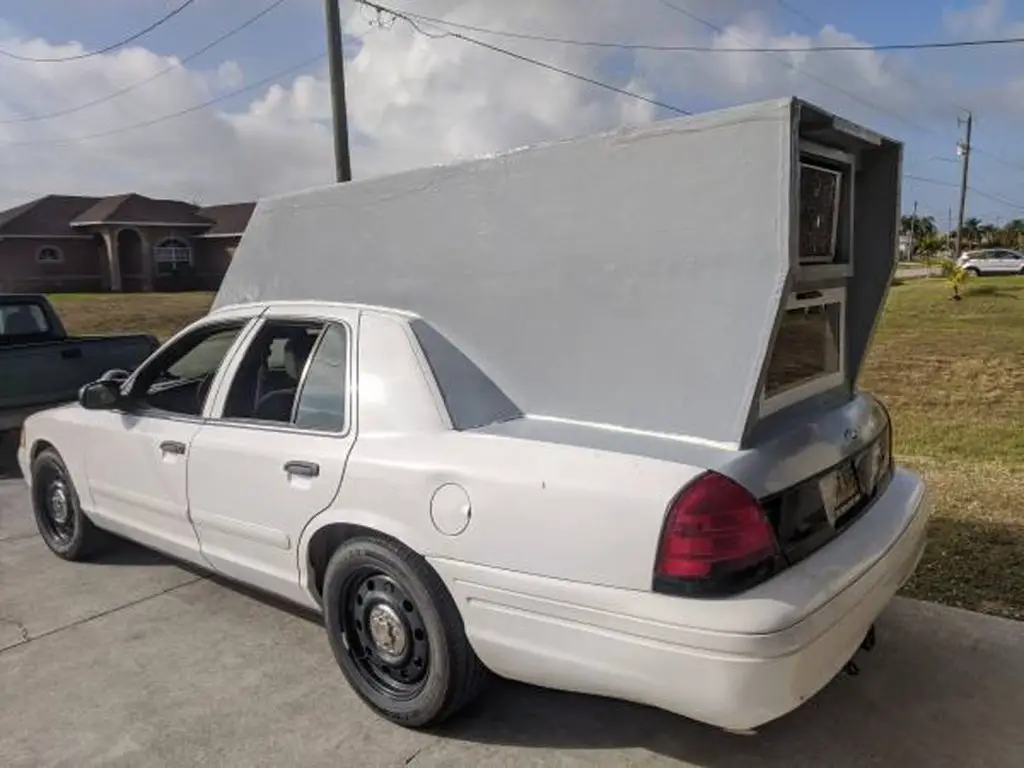 The seller says it's not a camper van, it's a camper car. Inside the vehicle, you can see where the wood camper shell was added to the chassis, and while it's painted inside, the wood framing isn't finished out. The car is for sale in Florida, and it appears to have no insulation inside. While that might work well for a warm climate like Florida, anyone considering taking this vehicle into a colder climate may find quickly that some insulation would be nice.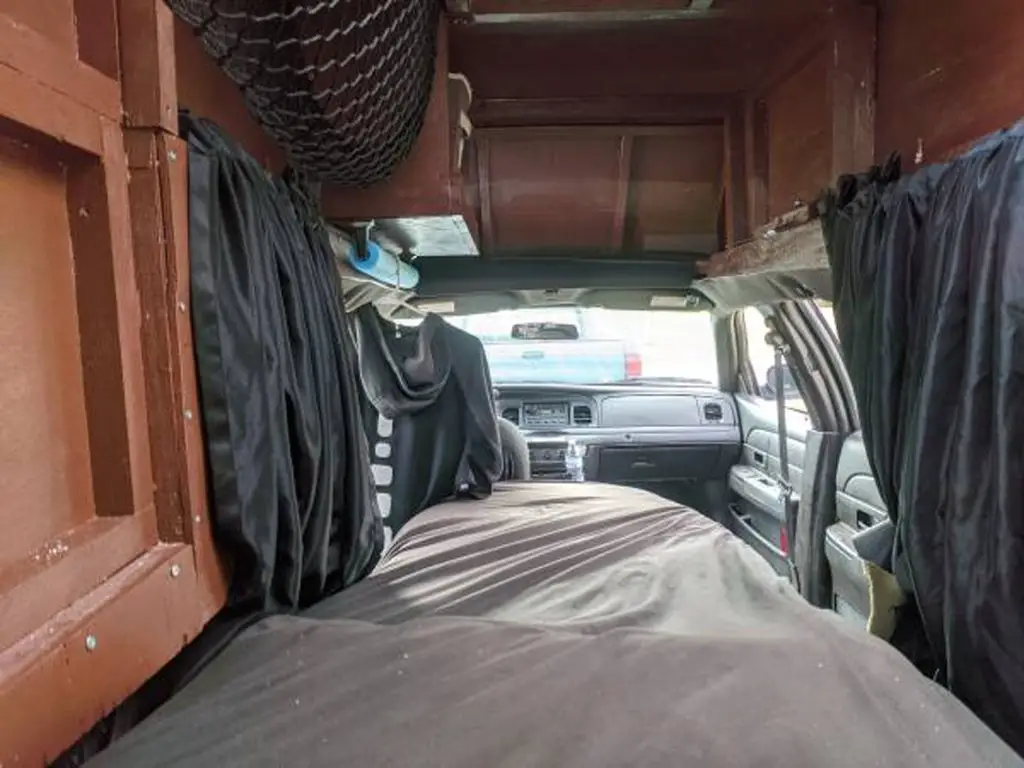 The vehicle is only camper insofar as it has a higher roof and what appears to be a twin-size mattress tossed in the trunk area that extends up behind the driver seat. The seller says that the passenger seat is currently out of the vehicle, but it is included with the sale. We can't help but think the mattress would be uncomfortable as it sags over the area where the rear seat used to be.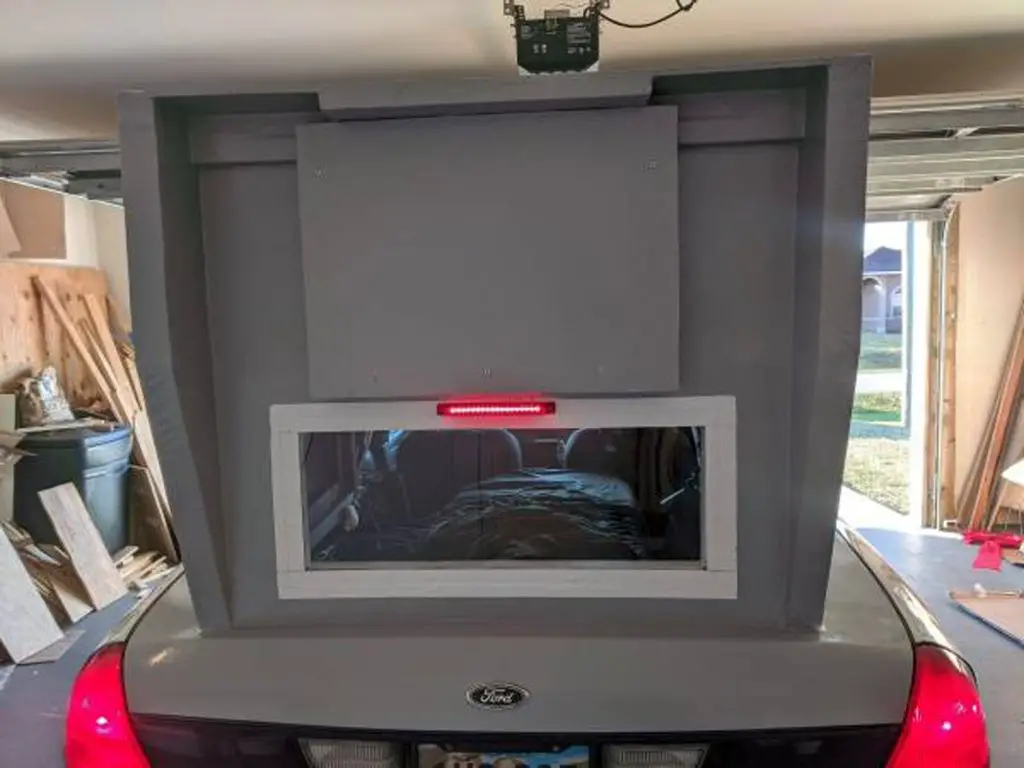 The camper shell does have Plexiglas windows built in to allow light inside. The 2008 Crown Vic itself has the HD P71 police package with a V-8 engine and 153,000 miles on the odometer. The air conditioning works, and the car has new brakes along with a class 3 hitch and wiring for a trailer. The seller says that the 17-inch tires are good all-around, and the entire contraption was built to fit inside a standard garage with a little height left for the addition of solar panels in the future. An AC unit is included with the sale. Back in December, the Mississippi Highway Patrol retired its last Crown Vic.
Subscribe to Ford Authority for around-the-clock Ford news coverage.
Source: Craigslist