Hennessey Performance Engineering has announced that it has a new hopped-up Ford F-150 pickup that it will build and sell exclusively through Brown Lee Ford with only 100 being made. The truck is the Hennessey Venom 775 upgrade for the 2020 Ford F-150 truck. The big feature of the Hennessey Venom 775 is that it has a big 2.9-liter supercharger system bolted of the factory 5.0-liter V8 engine that the 2020 F-150 offers.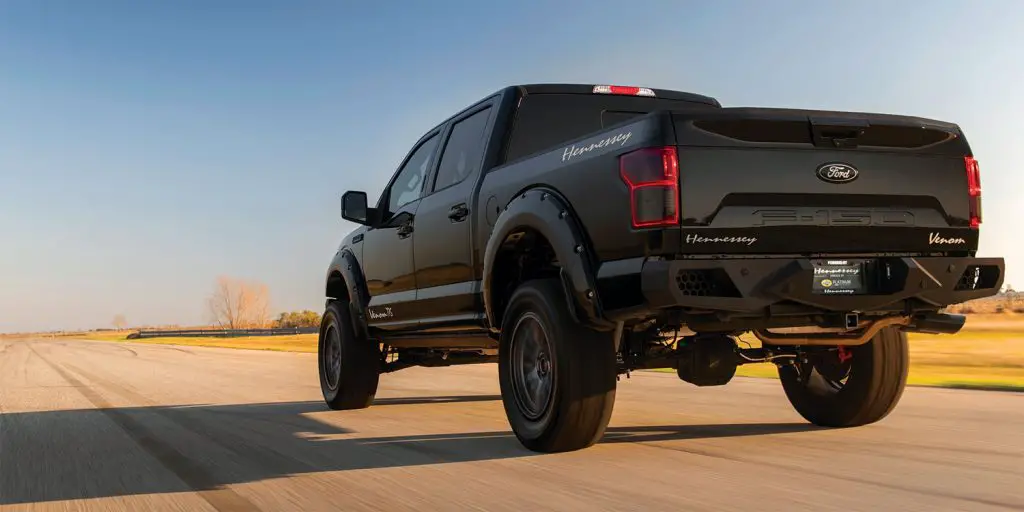 At stock power levels, the 2020 F-150 5.0-liter V8 engine was good for 395 horsepower, and after the supercharger is applied and Hennessey does the tuning, the Venom 775 is good for 775 horsepower. The blown V8 is covered up by a Hennessey paint matched Ram Air Hood. The hood looks very nice on the truck with the large opening to feed cold air to the engine.
Hennessey also fits the truck with a bunch of other items to improve performance. Extras include 15.1-inch Brembo rotors with 6-piston calipers in the front. The truck is lifted all around by 6-inches and fitted with Hennessey bumpers on the front and rear.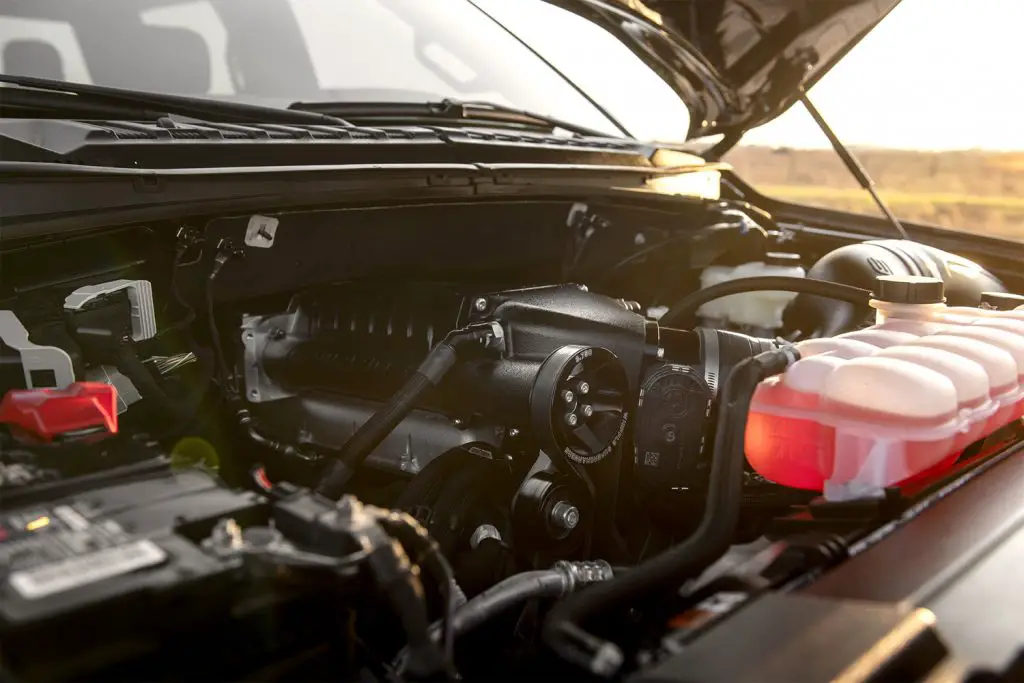 The wheels are 20-inch units all around shod with 35-inch Toyo tires. The truck is also fitted with LED lighting and automatic drop-down steps to make getting into the truck easier. Each of the Venom 775 trucks has a 3-year/36,000-mile warranty for all Hennessey upgrades. The trucks promise 0-60 mph in 4 seconds and a quarter-mile in 12.1 seconds at 116 mph. Pricing is unannounced by Hennessey, and Brown Lee Ford says call for pricing on its listings. If you ever wondered what went into a Hennessey conversion on a truck, watch them turn this Raptor into a VelociRaptor. The VelociRaptor trucks sell for about $112,000.
Subscribe to Ford Authority for more Ford F-150 news and around-the-clock Ford news coverage.
Source: Brown Lee Ford