Kanye West is best known for his music, but he is also a Ford fan too it seems. A new report is going around that says West owns an entire fleet of blacked-out Ford F-150 Raptor trucks that he uses on his ranch. West lives on a massive ranch in Cody, Wyoming.
Exactly how many black Ford F-150 Raptor trucks he has in his fleet no one knows. Reports indicate that a saleswoman at a local Ford dealership sold West between "two and six" Ford F-150 Raptor trucks. The image of West standing in front of his Raptor truck shows that the ride has been customized to some extent with an aftermarket front bumper.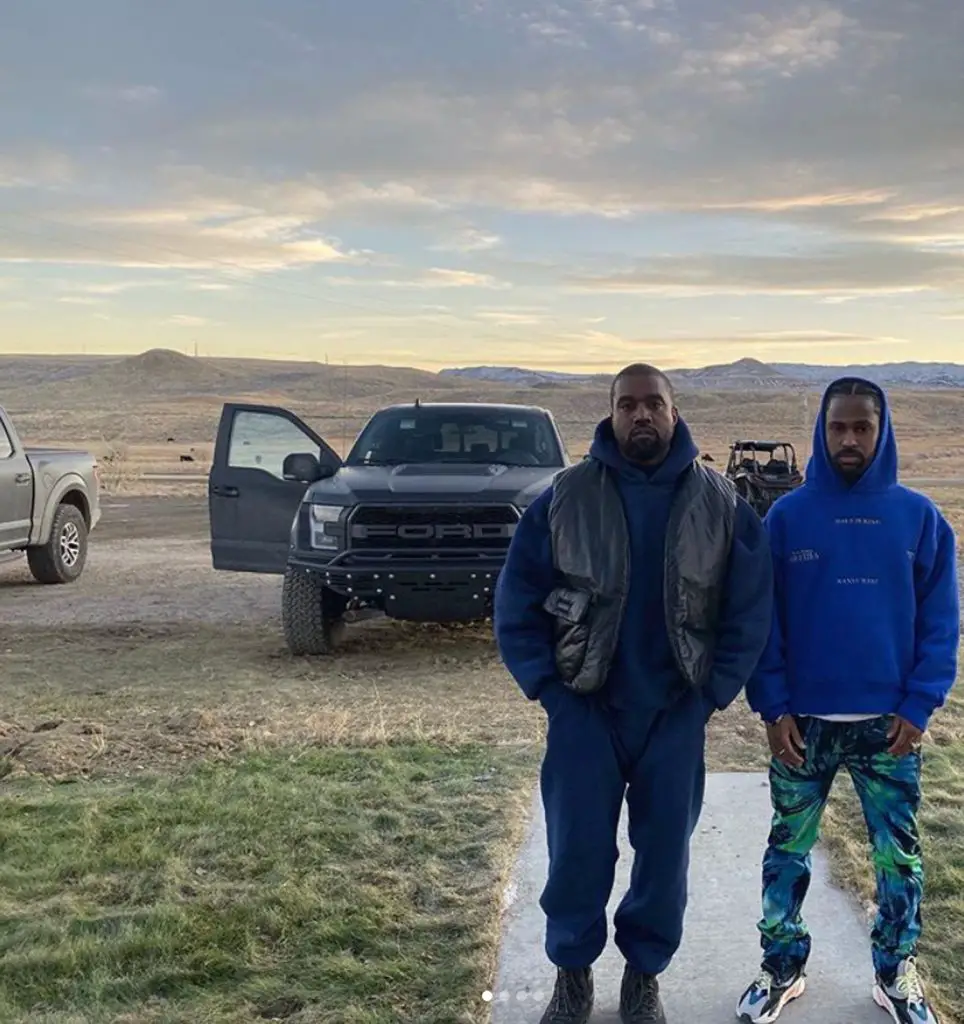 It's not clear if all the trucks he owns are customized in a similar manner. It's also not clear why West purchased so many of the trucks. He may have an entourage living with him on the ranch and needs the vehicles for the rugged terrain. The terrain in the images is clearly rugged high west and would make the Raptor ideal for going fast in that setting.
The saleswoman who helped West with his purchase probably had a good month. Cody, Wyoming is a tiny town with 10,000 people. West reportedly purchased a pair of ranches that are worth about $14 million each. The Ford F-150 Raptor is the highest performance truck offered by the automaker. Rumors have suggested in the past that the next-gen F-150 Raptor might get a V8 engine, possibly the Godzilla from the Super Duty or the 2020 GT500 supercharged engine. If that comes to pass, West should upgrade his fleet.
Subscribe to Ford Authority for more Ford F-150 news and around-the-clock Ford news coverage.
Source: Business Insider