Nikola Corporation has announced a new zero-emissions pickup that it says is unlike anything on the market today. Nikola says that the Badger will be offered in fuel-cell electric or battery-electric versions. Both are zero-emissions vehicles, but one of them uses hydrogen-electric power and has a range of 600 miles. The Nikola Badger that runs on battery only can go 300 miles per charge.
Access to hydrogen is rare in the United States today, but Nikola is addressing that issue with a plan to open 700 hydrogen stations to cover North America. The company says that the initial hydrogen station locations are being finalized and will be announced this quarter. The Nikola Badger is engineered to deliver 980 pound-feet of torque and 906 peak horsepower. Continuous power is much lower at 455 horsepower.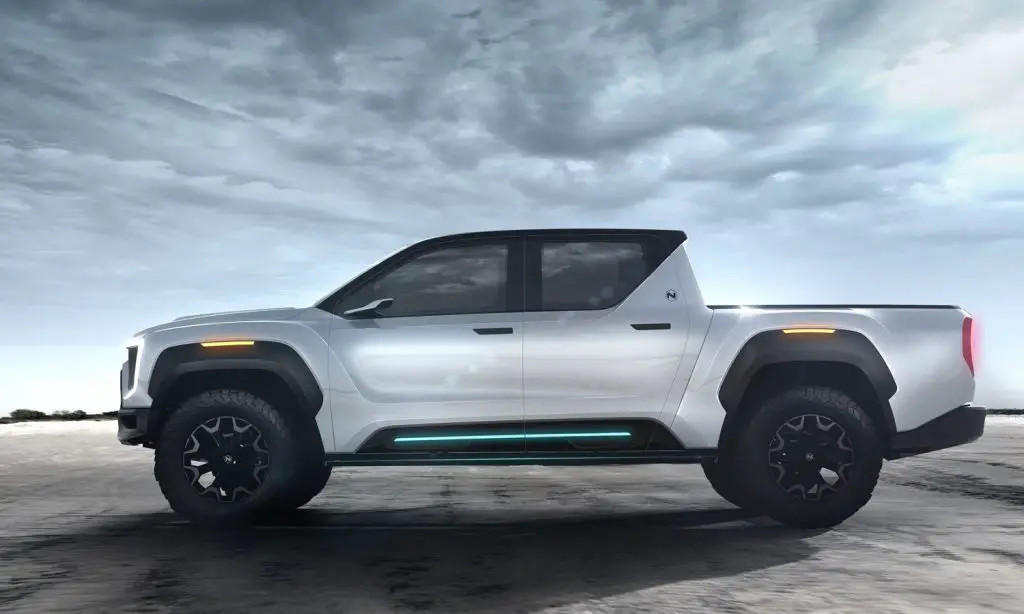 Nikola says that the Badger will be built in conjunction with another OEM using their certified parts and manufacturing facilities. There is no indication given on who that OEM partner is at this time. The Badger was specifically designed to "handle what a construction company could throw at it" and is engineered to outperform other electric pickups on the market in continuous towing, horsepower, and range. The Badger will feature a 15-kilowatt power outlet that will run tools, lights, and compressors. The company says that's enough power to assist a construction site for approximately 12 hours without a generator.
The vehicle was designed to handle 0-100 mph launches with minimal lost performance and operate on grades up to 40 percent thanks to advanced software blending of batteries and fuel-cell with a fully loaded trailer and combined vehicle weight of 18,000 pounds. Nikola says that the Badger will launch from a standstill on a 30 percent grade without a motor stall. There is no indication of pricing or when the truck will be available to purchase. The Badger will compete directly against the Ford F-150 EV and the Tesla Cybertruck.
Subscribe to Ford Authority for more F-150 news and around-the-clock Ford news coverage.