When it comes to hot rod off-road trucks, Ford certainly leads the pack right now with the F-150 Raptor that packs 450 horsepower under the hood. Other automakers are eyeing that performance truck market where margins are high and bragging rights can be had. Ram is gunning hard to become the top-selling pickup in the country after selling more units than the Chevrolet Silverado for the first time last year.
Reports indicate that Ram is looking to cram the supercharged Hellcat V-8 engine under the hood of the Ram 1500 Rebel TRX pickup. That would mean a Ram truck that has 707 horsepower from the factory. That much power would certainly put it above the 450 horsepower F-150 Raptor and give Ram bragging rights in the performance truck market.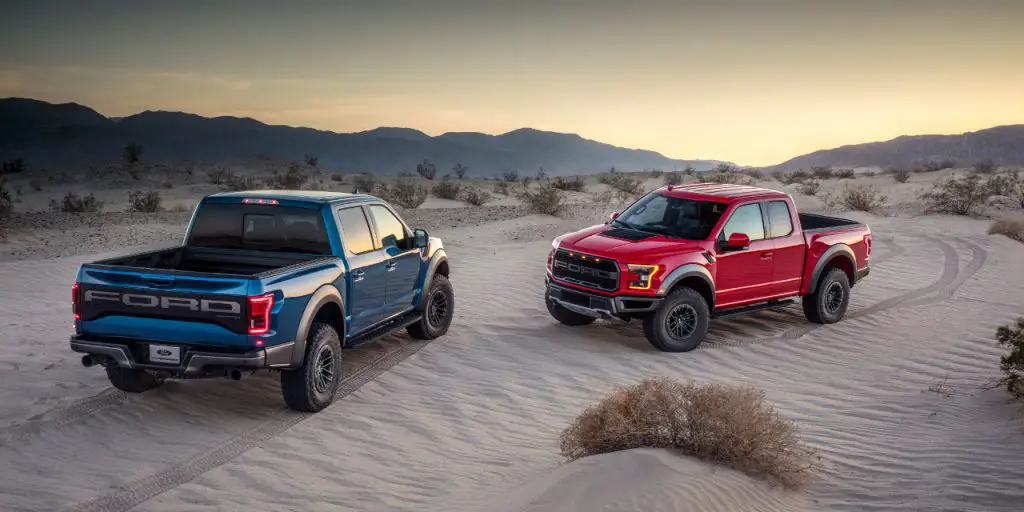 Perhaps such a truck from Ram would push Ford to make good on rumors we've heard in the past of a V-8 engine under the hood of the Raptor pickup. Past rumors suggested that the F-150 Raptor could get the engine from the 2020 Shelby GT500 or a version of the 7.3-liter Godzilla V-8 engine found in the Super Duty pickup.
Rumors of a Ram 1500 Rebel TRX with the Hellcat V-8 got a boost when a version of the pickup was spied wearing full camouflage and what appear to be significantly bulging fenders not long ago. The rumor claims that the Ram Hellcat-powered truck will launch later this year. It would be no surprise to see Ram cram that Hellcat V-8 into a pickup truck. FCA has spread that powerful engine around its line stuffing it inside cars and the Jeep Grand Cherokee to create the Trackhawk. More competition is nothing but a good thing for fans of performance pickups like the F-150 Raptor.
Subscribe to Ford Authority for more Ford F-150 news and around-the-clock Ford news coverage.
Source: Automotive News