In the U.S., the Ford Focus RS is already gone. In the U.K., it's still being produced, but that may change thanks to new EU average fleet CO2 emissions guidelines. We've mentioned in the past that Ford is looking at making the next-gen Focus RS a hybrid machine.
Autocar has spoken with what it calls a senior Ford executive in Europe, and it sounds as if there is no guarantee that the Focus RS will continue in Europe either. The executive said that Ford is waiting on its team of engineers to come up with a solution on the powertrain. The executive noted that coming up with the powertrain solution isn't easy considering the new fleet CO2 regulations in Europe.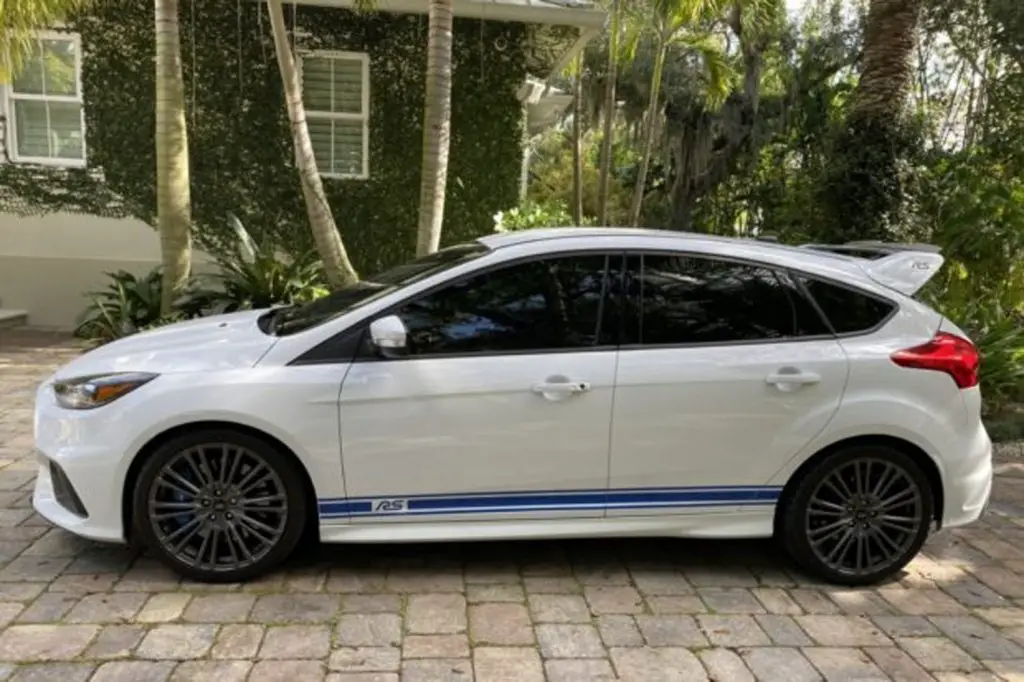 Over a year ago, Ford was thought to be looking into a mild-hybrid 48V powertrain to minimize CO2 numbers. Now the executive believes that the engine must be a full hybrid to meet the emissions regulations in Europe. The unnamed source told the publication that "mild hybrid is not enough." Automakers are working hard to continue performance cars as the European Union set a new industrywide CO2 fleet average at 95 g/km. That number does vary depending on the automaker's mix of vehicles and the curb weight of those vehicles.
The changing emissions regulations and the fact that engineers are still working on a powertrain solution means that the rumored 2020 launch date for the new Focus RS won't happen, the car is now expected to launch in 2022 or 2023. Autocar says that Ford has switched its attention to a full-hybrid version of the 2.5-liter gas engine that will power range-topping models of the Kuga this year. In the Kuga, the Atkinson-cycle engine makes 222 horsepower and uses a CVT auto with optional all-wheel-drive. Rumors still suggest close to 400 horsepower for the Focus RS. The last Focus RS had 345 horsepower.
Subscribe to Ford Authority for around-the-clock Ford news coverage.
Source: Autocar