We like it when people with lots of artistic talent turn their hand towards making renderings of Ford vehicles that never existed. The renderings here have taken what appears to be an old-school Boss 302 Mustang and rendered it on a lifted off-road platform. The finished product looks very cool, and we'd love to see someone build one of these for SEMA.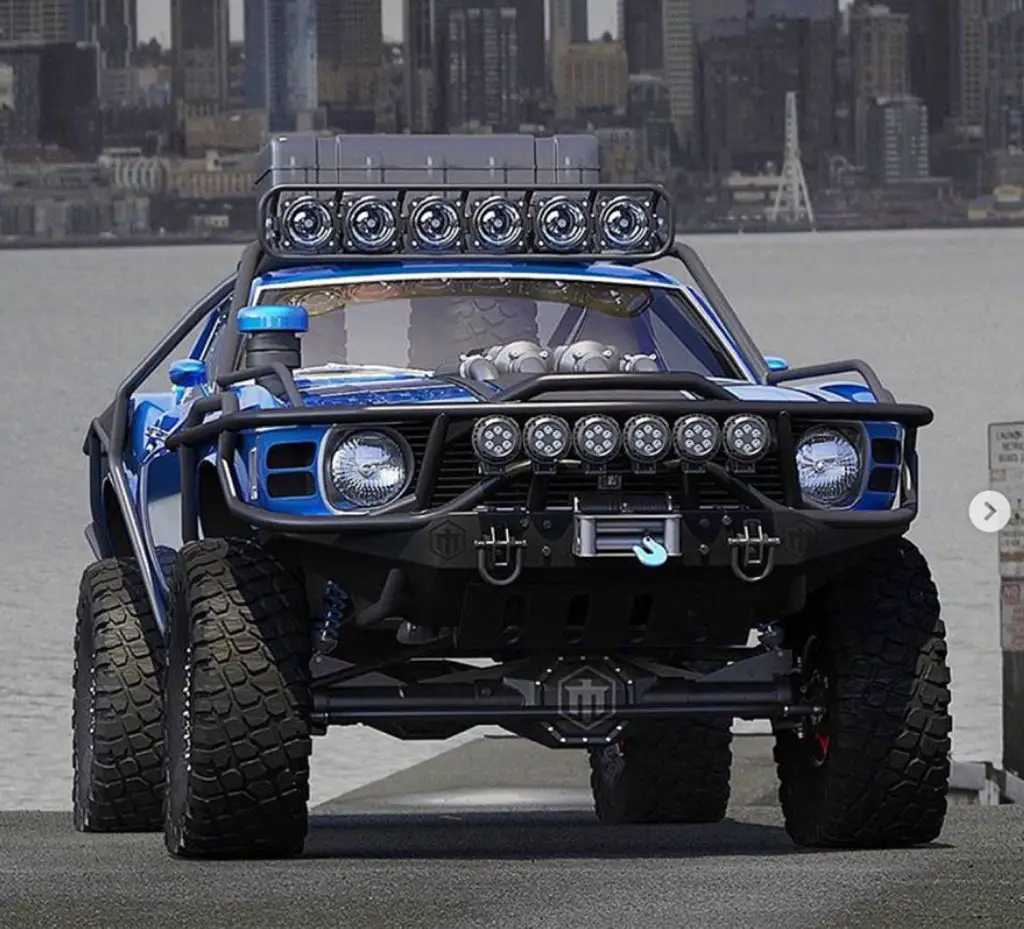 The vehicle looks very much like some of the hot rods they were in the Fast & Furious franchise. The blue Boss 302 has an exoskeleton roll cage all around with a roof rack and two spare tires sitting where the trunk would normally be. The front bumper is an off-road racing style with plenty of LED lighting and a winch so the car can get itself out of trouble.
We also see what appears to be a snorkel intake sticking out of the hood allowing the car to survive water crossings. The renderings show live axles front and rear, which is exactly how you'd want your off-roader to be outfitted. The car looks so much like the Charger from Fast & Furious it's uncanny. Perhaps that's where the artist, Moaoun_moaoun, drew inspiration.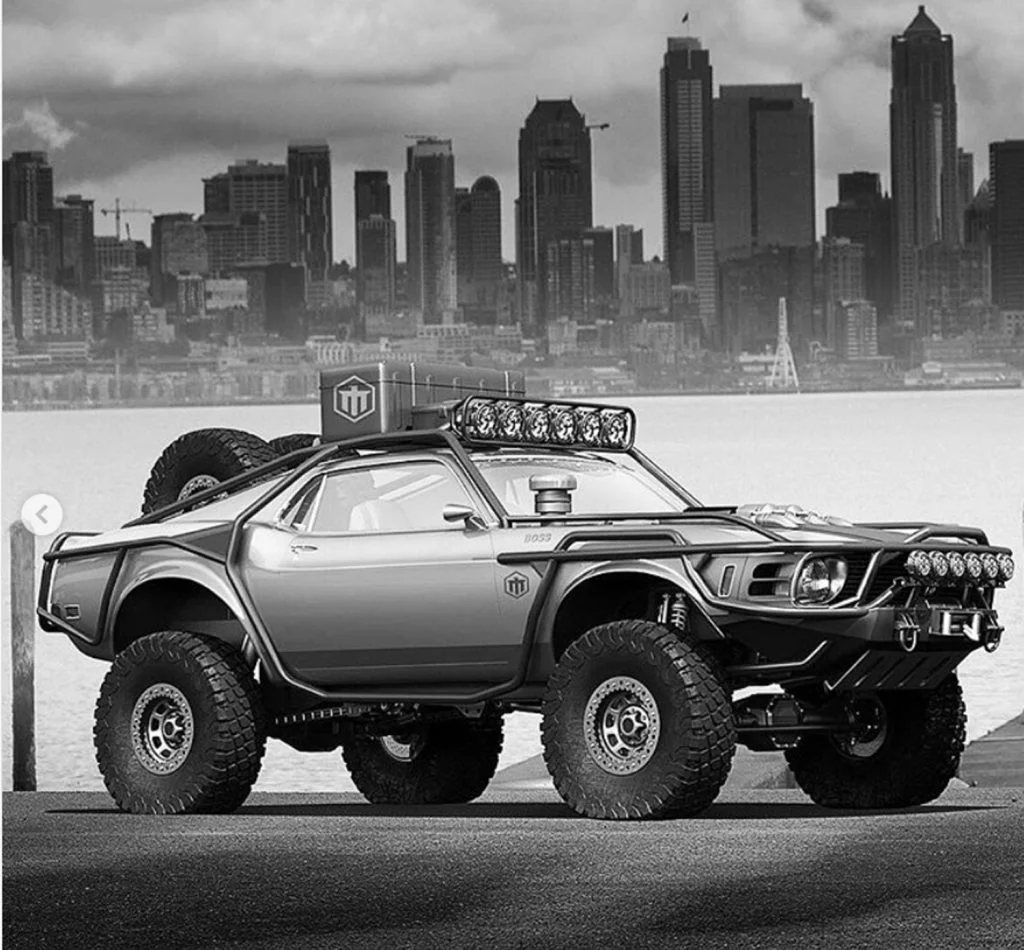 Interestingly, we've seen an amateur try to pull something very similar off. Back in November, a 1965 Ford Mustang turned up for sale that at some point had the body taken off and placed onto the chassis of an old Ford Bronco. If that ride were fixed up and put on fat off-road wheels, it would be very similar to these renderings.
Subscribe to Ford Authority for more Mustang news and around-the-clock Ford news coverage.
Source: Instagram