The price for some Mustangs has been soaring over the last couple of years. The Fox-body cars are one example of Mustangs with prices that are going up consistently. Another example is a 2003 to 2004 Ford Mustang Cobra, like the example seen here. This car is a 2003 Ford Mustang Cobra, and it's in our favorite color offered on these cars – Screaming Yellow. It's for sale at $31,500.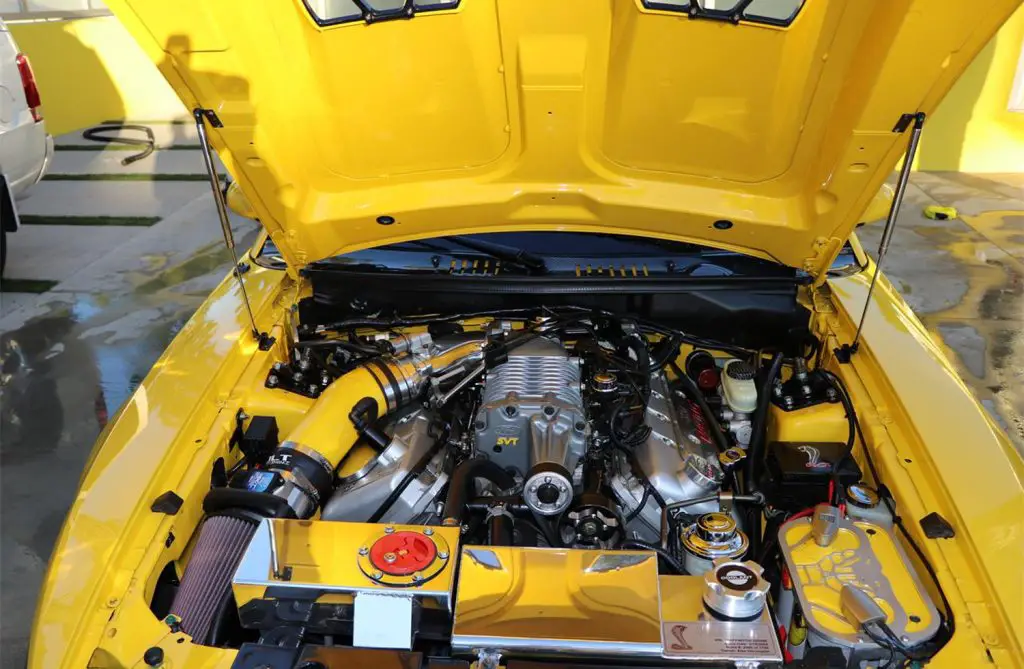 What most Cobra Mustang fans want to find when they are shopping is a bone stock car that has been well maintained. This 2003 Ford Mustang Cobra is far from bone stock. It was converted to a show car that may not be to everyone's liking, which is likely why the price is low compared to some stock low mile examples we have seen.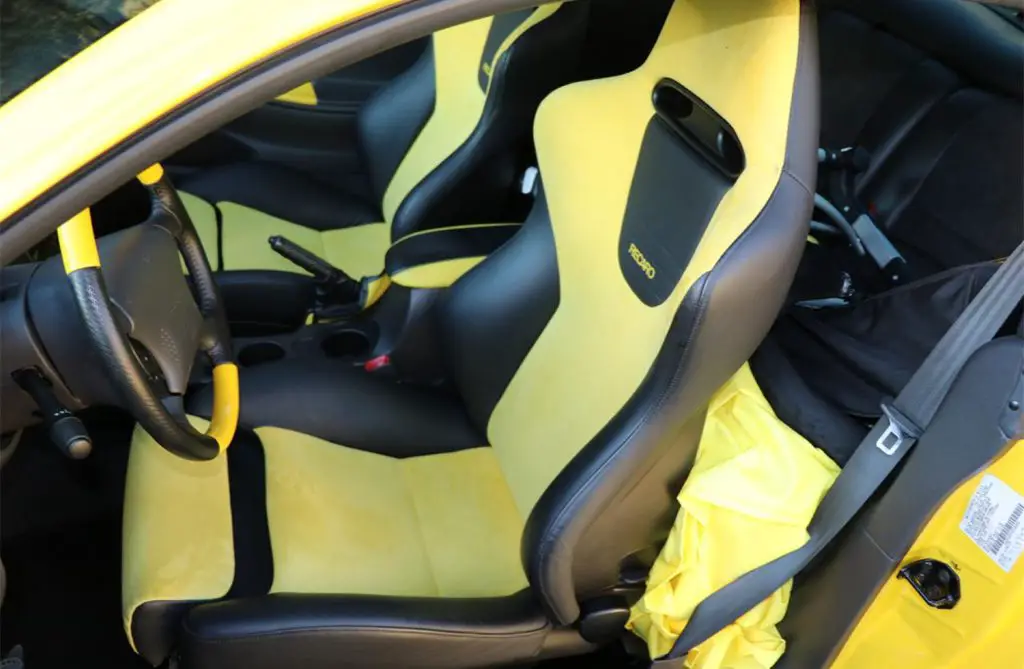 Gone are the stock wheels for the Cobra, which we always thought were some of the best-looking stock Mustang wheels. In their place are a set of large diameter chrome wheels that we aren't big fans of. Under the hood looks fantastic with plenty of body-colored parts and shiny brushed aluminum tanks. It's hard to tell in the underhood photos, but that appears to be an aftermarket pulley on the supercharger, and the car wears a cold air intake. In one of the interior shots, you can see a tuner laying in the floorboard. Whether the tuner is for the blower or the cold air intake is unclear.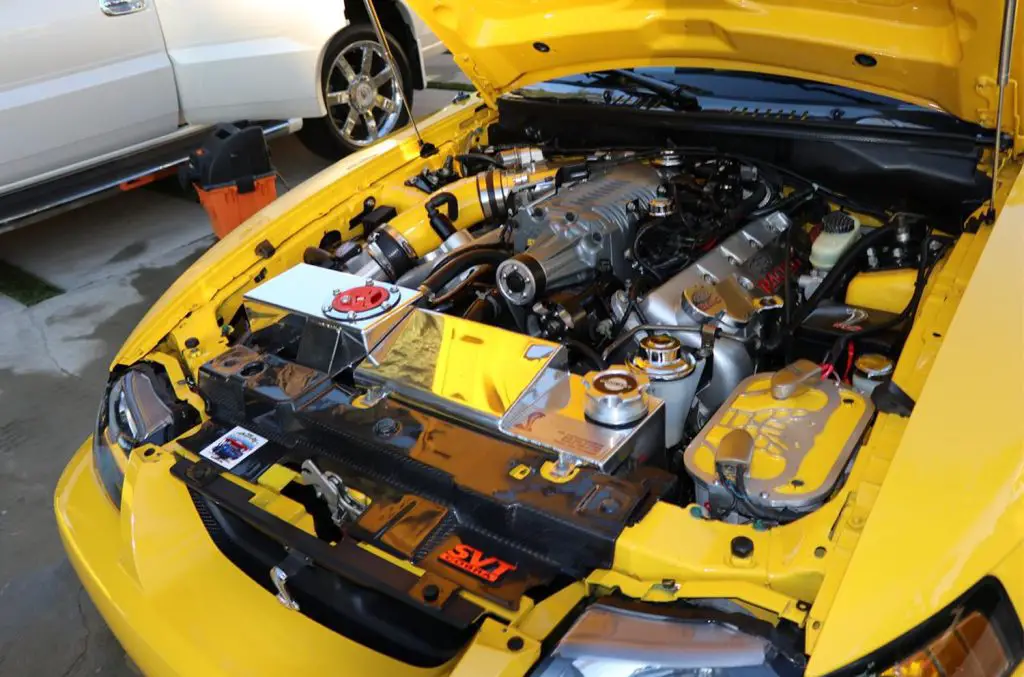 The ad says the car has never been raced or abused. We take that sort of claim with a big grain of salt when we see a car that has been tuned. It may have never been raced at a track, but it looks like the sort of ride that may have had a few red right races in its day. The interior is heavily modified, including having aftermarket Recaro seats added and lots of yellow. Too much yellow for our tastes. The car has only 20,990 miles on the odometer, and its price of $31,500 obo may make someone overlook mods that aren't their style. It's quite a bit cheaper than the stock silver 2004 Cobra we talked about before.
Subscribe to Ford Authority for more Mustang news and around-the-clock Ford news coverage.
Source: Classic Cars