We're big Mustang fans around here, but aside from the Mustang II if we had to pick our least favorite of all Mustang models, it would be the SN95 Mustang. Throw in an automatic transmission and the extremely anemic V-6 engine and we're even less interested. Take that V-6 engine, automatic transmission, and this utterly, horribly, completely atrocious custom bodywork and we'll nope right out of that deal.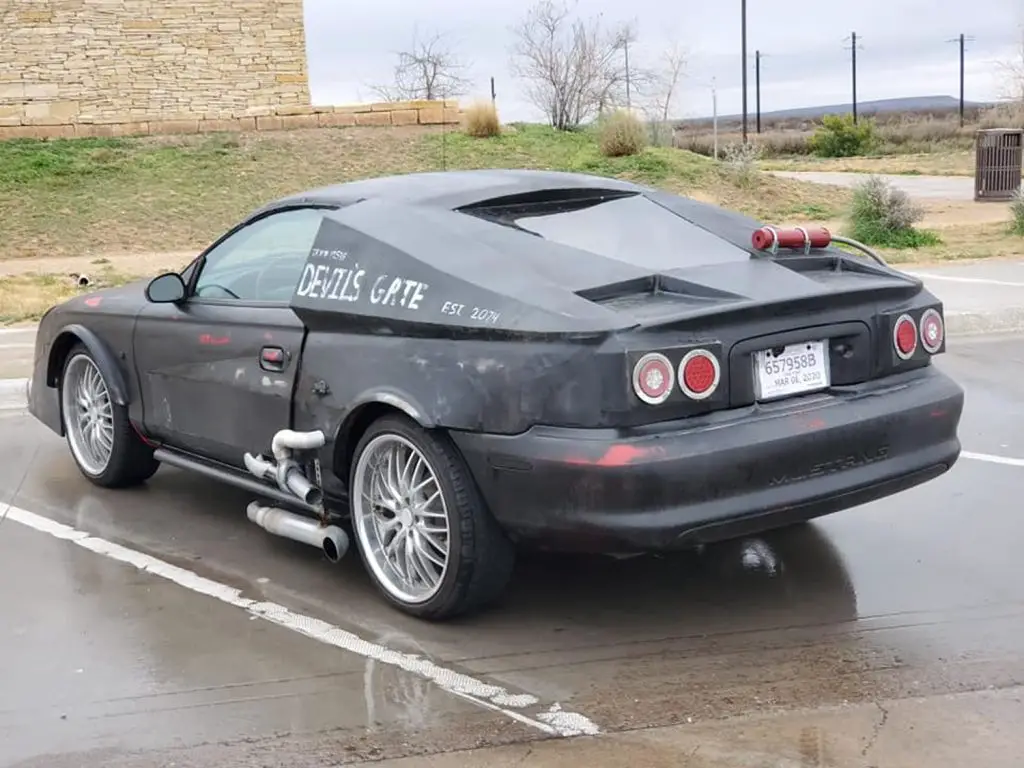 An ad has turned up on the Facebook page for San Antonio Craigslist Cars & Trucks and it's truly a sight to behold, but in a completely bad way. There're not many shots the interior of the car, but the ones that are there make it look solid enough if in need of a good cleaning. The seller says that the SN95 Mustang has 156,000 miles on it and while the exterior color is listed as black, we see hints of maroon peeking through.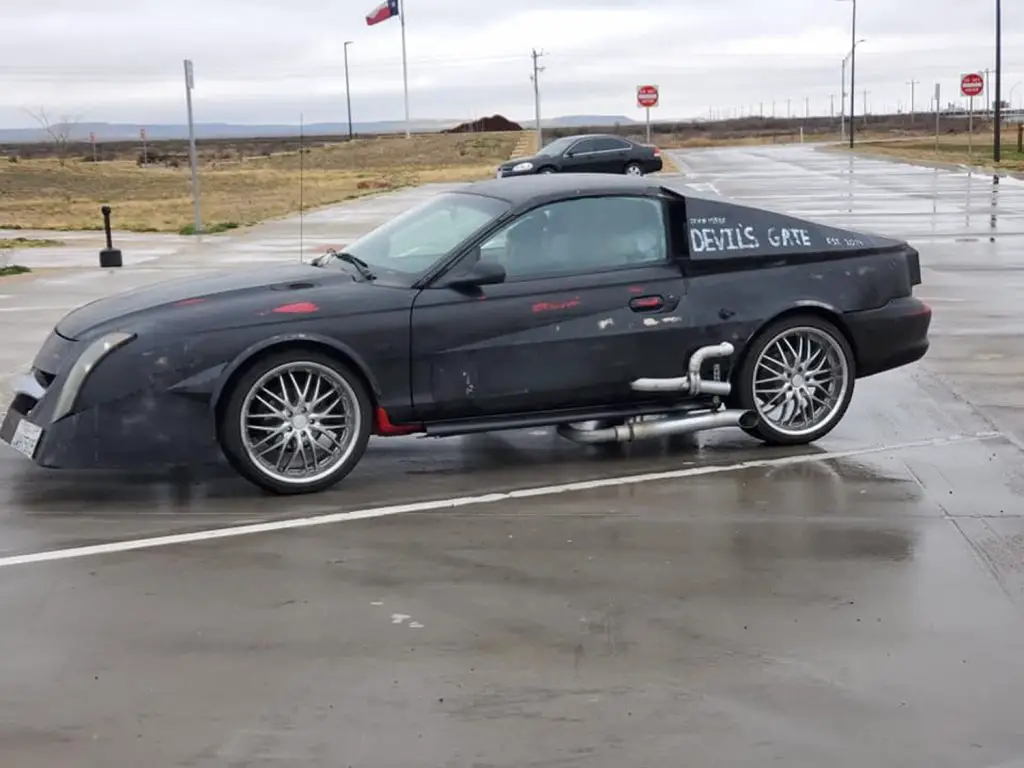 The seller lists the car as in fair condition, but we would have to disagree with that. It does have air conditioning, an AM/FM stereo, custom wheels, and ABS brakes. The seller has a clean title in hand, and they say they will take trades. Where things go wrong for this heavily customized Mustang is on the outside. We assume the car had been in an accident and someone created custom bodywork to hide the damage. At least we'd like to think no one did this to a Mustang voluntarily.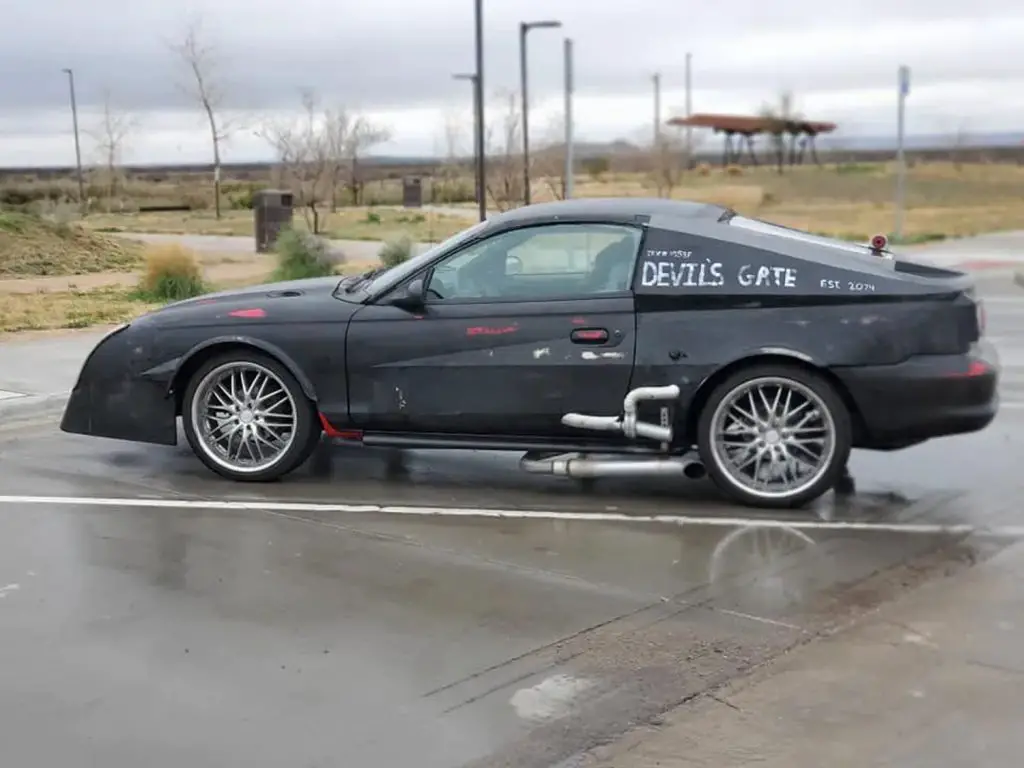 It's got headlights from an unknown car in the front, a custom grill, extremely thin fender flares, and plenty of exhaust pipes welded to the side of the car. As near as we can tell, hand-printed on the side of the gigantic intakes by the rear window is writing that reads "Devil's GRTE EST. 2074." The rear also has some custom bodywork along with custom taillights. We think the seller may have been going for a "Back to the Future" DeLorean style like the car is a time machine. Maybe they can go back in time and decide not to ruin this car. The seller is asking $2800. This is what a desirable SN95 Mustang looks like.
Subscribe to Ford Authority for more Mustang news and around-the-clock Ford news coverage.
Source: Facebook Marketplace