The City of Detroit and Ford Motor Company have announced the winners of the Detroit City:One Challenge. Ford says that after working collaboratively with it and the Michigan Economic Development corporation's mobility initiative called PlanetM, the winners have been announced. The three winners are the Mercy Education Project, AbleLink Smart Living Technologies, and a proposal from the Downtown Detroit Partnership, DTE, and local artists. The three winners will split the $250,000 to fund pilot programs to test their ideas in the real world.
The projects will operate in the community surrounding the Michigan Central Station, which is a massive project that Ford is taking on to restore the iconic train station that has sat derelict for decades. The Mercy Education Project is a nonprofit charitable organization that proposed the creation of Rock City Mobility Stations to increase access to information and various mobility options. Under this proposal, each station would feature a kiosk stocked with signage, maps, bus schedules, parking information, and more. This project envisions outside the kiosk as a central location for various modes of transportation, including bike-sharing, e-scooters, and ridesharing services.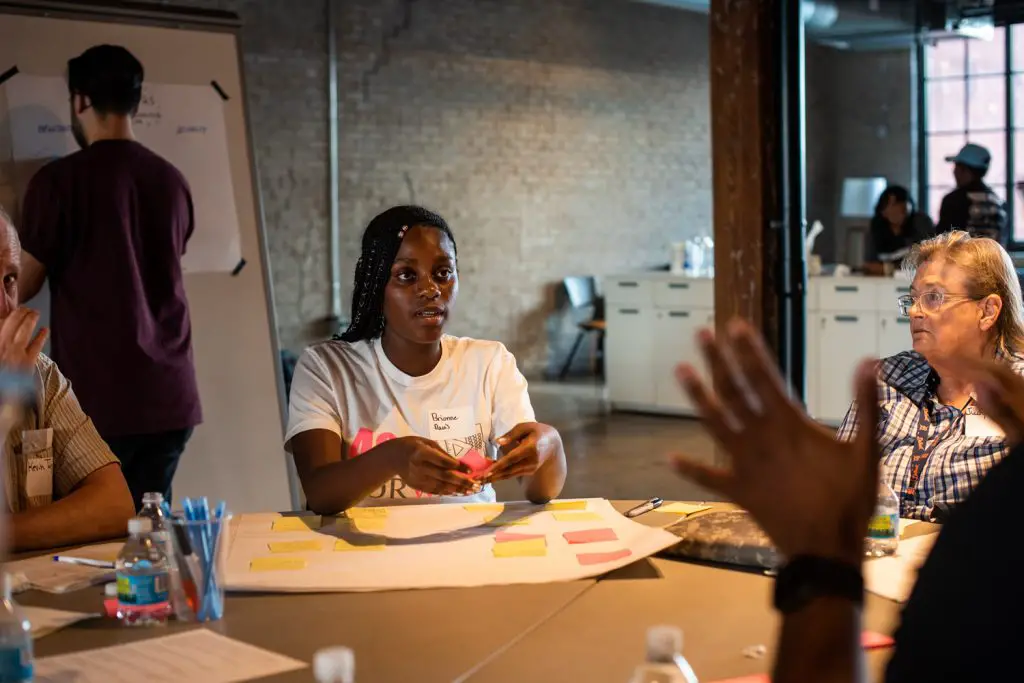 AbleLink is a technology solutions provider that proposed an improvement in transportation for individuals with cognitive disabilities or special needs using its WayFinder ecosystem. AbleLink says that people with a disability or those who don't understand English well will be able to download a customized version of the WayFinder app to receive instructions from a cloud-based SMART Route Library to help them get to their destination and travel independently.
The last of the Detroit City:One Challenge winners is comprised of the Downtown Detroit Partnership, DTE, and local artists who proposed improving the safety and workability of the Michigan Avenue Bridge over the Lodge Freeway to connect Corktown and Southwest Detroit to the downtown area. The project involves installing public art commissioned from two Detroit-born artists, Freddy Diaz and Donald Calloway, paired with street furniture and amenities. The idea is to make the bridge more inviting for people to use for all modes of transportation, including walking, cycling, and driving. The winners of the Austin City:One Challenge were recently announced.
Subscribe to Ford Authority for around-the-clock Ford news coverage.