Back in the '80s, there were lots of conversion vans rolling around that had been customized. One of the coolest in the day that I ever saw came complete with an Atari. If you had an Atari in your home in the '80s, you were lucky, having one in your car was like "Silver Spoons." This 1984 Ford conversion van is in a common-looking '80s color scheme on the outside with a gold/brown shade that has maroon, navy, and white stripes. It has the expected dual side windows on the passenger side, roof rack, and big side opening doors.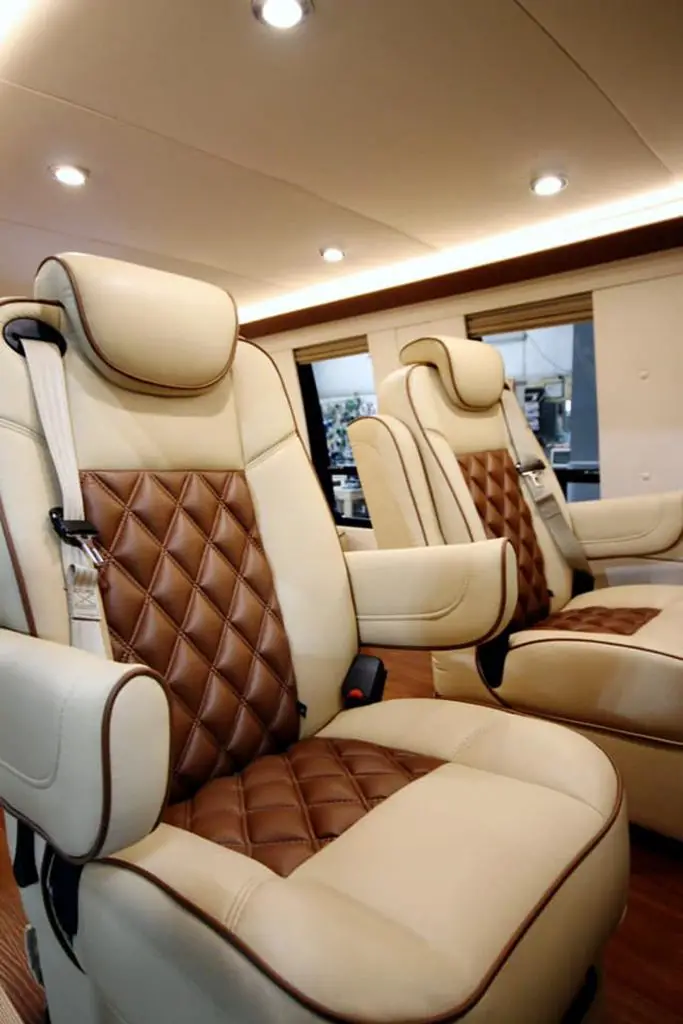 It also rolls on chrome mag wheels. A company called Creative Mobile Interiors has images of the 1984 Ford Conversion Van that it says is still owned by the original owners. While we have no real details on what is under the hood, we would expect to find a Ford V8 of some sort. What has received a complete makeover is the interior of the van.
The interior has walls and ceiling covered in a decidedly not kid-friendly white color complete with plenty of lighting, wood trim, and floors that look like wood. The second row has captain's chairs have dual armrests and map pockets on the back. The main color of the seats is the same pale cream color as the walls with brown quilted material inside and brown piping. The seatbelts are integrated into the seats.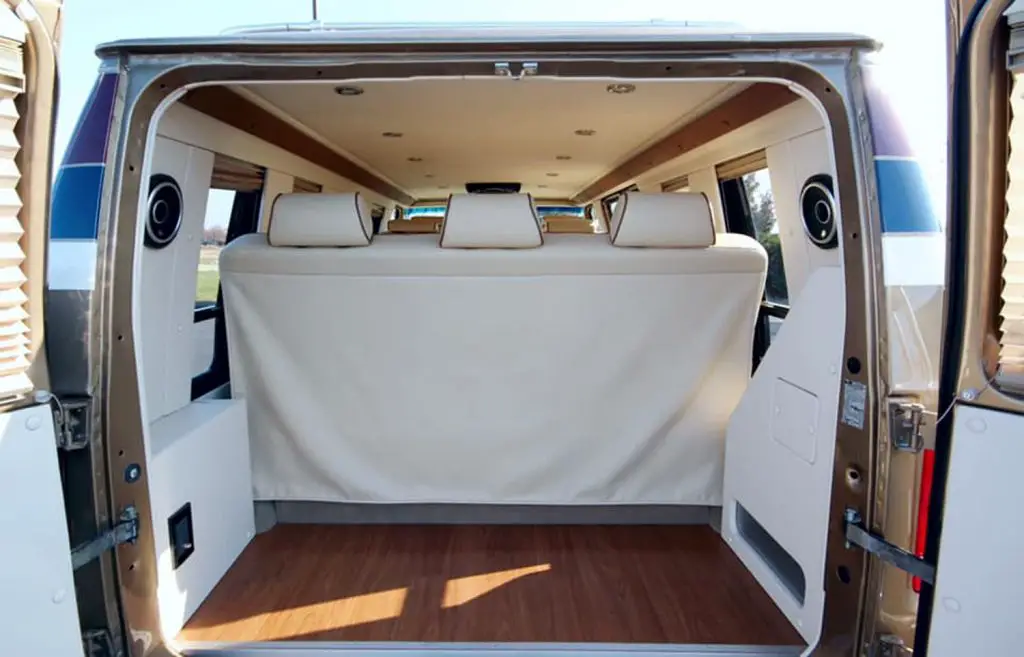 The color scheme and quality look fantastic. Behind the third-row bench seat is plenty of space to store bags for a road trip or groceries for a trip to the store. It does appear that window shades to match the pale vinyl covering the seats are in place. There is no indication of how much the interior cost, but it looks expensive. We saw another cool old-school van not long ago that had been converted to four-wheel drive.
Subscribe to Ford Authority for around-the-clock Ford news coverage.