A quick glimpse at this 2003 Ford Mustang SVT Cobra for sale on eBay, and you might think the car is box stock. It looks stock on the outside, has the factory wheels, and has an immaculate factory interior. One telltale sign that it might not be stock is the shift light setting inside the instrument cluster. Once you pop the hood, it's obvious that this isn't a stock 2003 Ford Mustang SVT Cobra.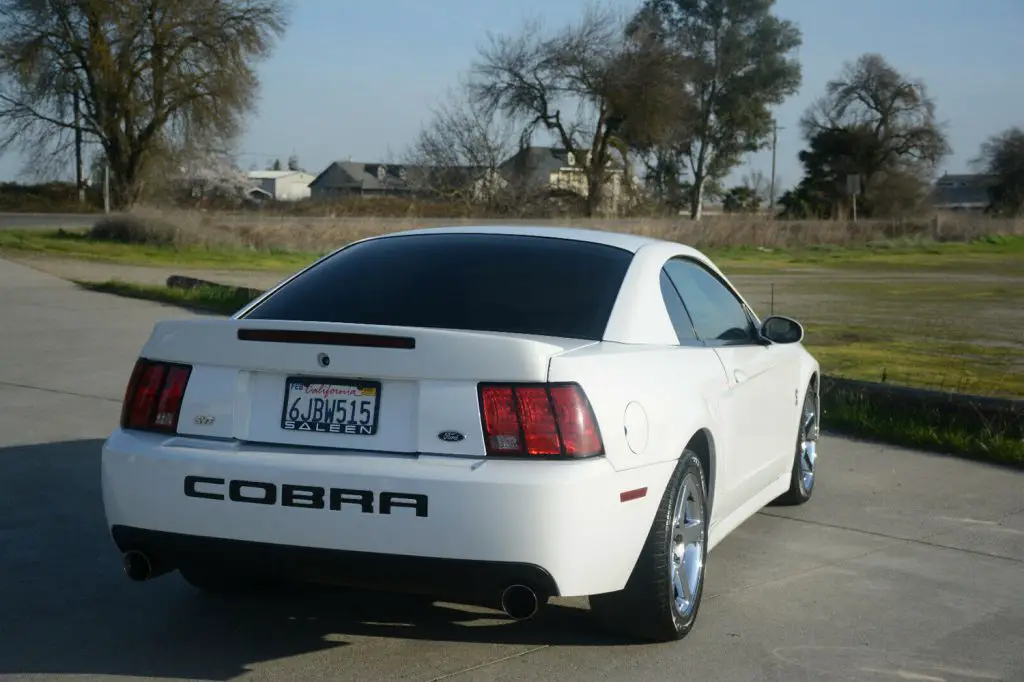 This car has a fully built engine with a Teksid turbo that makes 650 horsepower at the wheels on ten psi of boost running 91 octane fuel. The seller says that the body has 66,000 miles on it and that the motor is "fresh," but it's unclear how many miles it has. The car has a T56 six-speed manual transmission with a Center Force clutch, new aluminum flywheel, MGW shifter, IRS Differential brace, and more.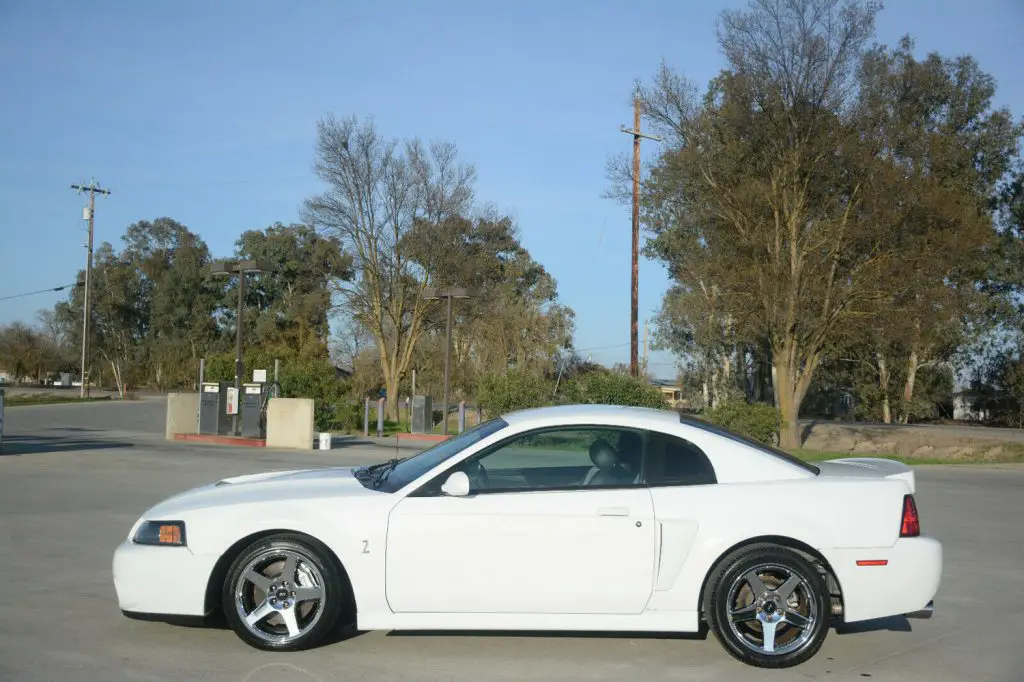 The heart of the car is the fully built engine featuring Wiseco 2618 forged aluminum pistons, Manley "H" beam rods with ARP bolts, Ford still cobra crankshaft, and ARP hardware throughout. The camshaft is a "mild" unit, and the turbo is a 76 millimeter unit. There are pair of 10-inch intercooler fans, a Snow Performance methanol kit, upgraded fuel injectors and fuel pumps, and lots more.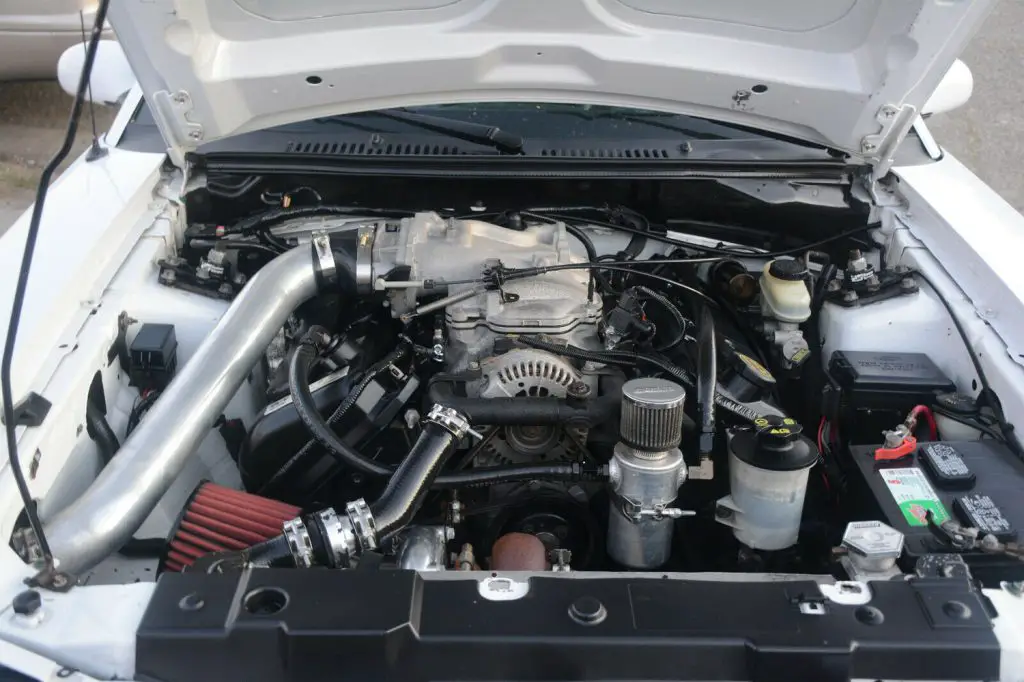 The suspension was also tweaked using UPR Chromoly "K" member, "A" arms, front coil-over kit, bump steer kit, and Maximum Motorsports caster/camber plates. The car has full-length welded subframe connectors, and quad piston Brembo brakes on the front with stainless steel brake lines. The car is for sale on eBay for $21,999, which seems like a deal considering what 2003 Cobra Mustangs are worth and how much money has been poured into this one. It's a much cleaner looking car than the yellow 2003 Cobra we saw not long ago.
Subscribe to Ford Authority for more Mustang news and around-the-clock Ford news coverage.
Source: eBay