NASCAR legend Tony Stewart first laid eyes on a Bronco like the one he owns now when he was eight years old and was racing go-carts in Columbus, Indiana. The Bronco is a 1979 with the Free Wheeling package added to it. The package added wild rainbow graphics in hues of red, yellow, and orange on the side of the vehicle. The Free Wheeling package was available on the F-100, F-150, Bronco, Econoline van, Courier, and the Pinto Cruising Wagon.
The vehicle that Stewart wanted to own when he was eight years old was a black 1979 Ford Bronco Ranger XLT Free Wheeling package. The 1979 model was the second year that the Bronco was on the F-series chassis, making it a full-size vehicle. The vehicle was offered with blacked-out trim.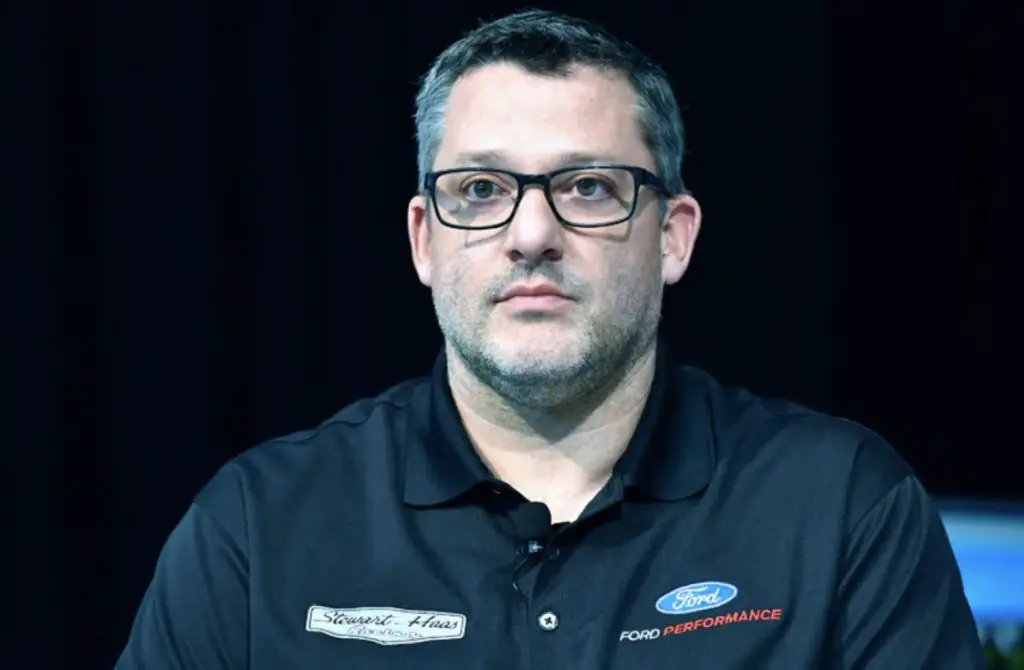 The 1979 Ford Bronco Ranger XLT also came with a 400 cubic-inch V-8 engine and had heavy-duty shocks and rolled on 15-by-eight-inch wheels. This particular style Bronco was the one featured in ads for the Free Wheeling package. Stewart says one of the best things about this Bronco is that he can work on it because it's relatively simple under the hood. He also says he has time for that sort of thing since like the rest of the racing world; he is on break due to the coronavirus.
While Stewart is no longer racing full-time in NASCAR, he does race nearly 100 sprint car races each year and has won 23 across to a variety of series since he wrapped up his full-time NASCAR career in 2016. He says he plans on taking the rear roof off the Bronco and going cruising. The stripes might look cool on the new two-door Bronco that leaked recently.
Subscribe to Ford Authority for more Ford Bronco news and around-the-clock Ford news coverage.
Source: Stewart Haas Racing