When September rolls around, the city of Bridgend in Wales will lose its largest employer after 40 years. The Ford Bridgend Engine Plant will celebrate its 40th anniversary in May and close down by September 25, with the engine manufacturing lines coming to a stop for the last time. When Ford announced last summer that it would be closing the Bridgend Engine Plant, about 1700 employees worked at the facility that sits on a 60-acre site between Cardiff and Swansea.
At the time, Ford said that changing customer demand and costs are the reason for the plant closure. The city and the displaced employees are unsure of what will happen once the plant closes. One worker at the plant is Dick Jenkins, a 47-year-old electrician who began working for Ford days after his 17th birthday. He says that it's the only job he's ever known and that he never had to fill out a resume until now because he never had to.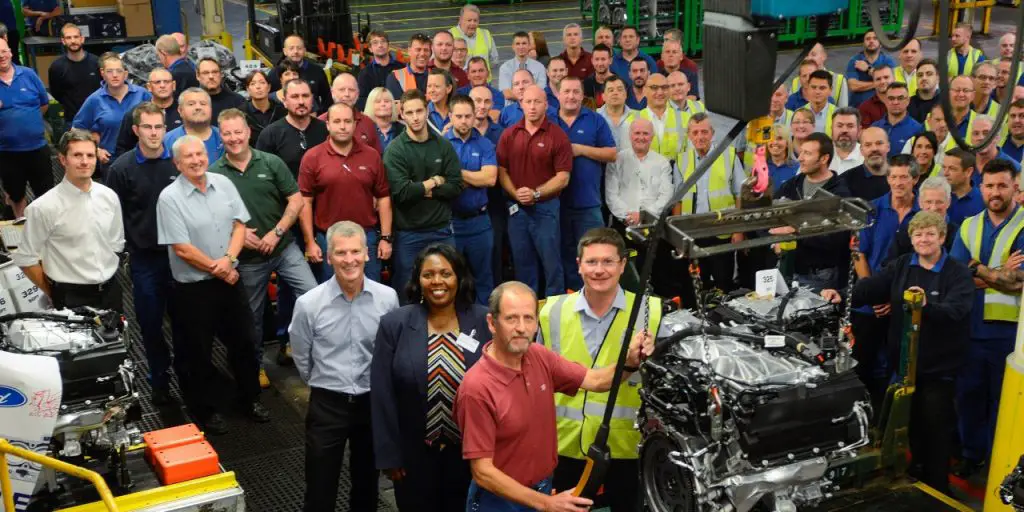 The community is also preparing for the loss of some of the best-paying manufacturing jobs in the region. The average salary with Ford is £41,000, according to the GMB trade union. Ford is doing its best to take care of the displaced workers with sources saying that the redundancy and pension payouts for the displaced workers are the most generous they've ever seen. Even as the employees prepare to lose their income, the plant closure will have a much wider impact on the local area.
The effects of the plant closure will expand well beyond local businesses and employees. In Wales, business rates are paid as a portion of the value of the property owned by a company and are pooled between councils and distributed centrally. That means a shortfall in one area will be felt broadly. Much of the Bridgend area is already impoverished, with the local authority area home to six villages or estates among the nation's 10 percent most deprived. There is some hope for a handful of the displaced Ford workers as Ineos will build its Land Rover Defender-inspired off-roader at a plant next to the Ford factory, the catch is it's only hiring 200 people.
Subscribe to Ford Authority for around-the-clock Ford news coverage.
Source: The Guardian