Back in 2002, the hottest pickup that Ford made was the Lightning. The Lightning trucks are iconic, but for some people, the Lightning truck didn't work because it was a two-door with bucket seats. Ford decided to cater to a crowd that might be interested in a four-door version of the truck with the 2002 Ford Harley-Davidson F-150. The truck in the images here is for sale and has been customized from stock with modifications that may not be to everyones taste.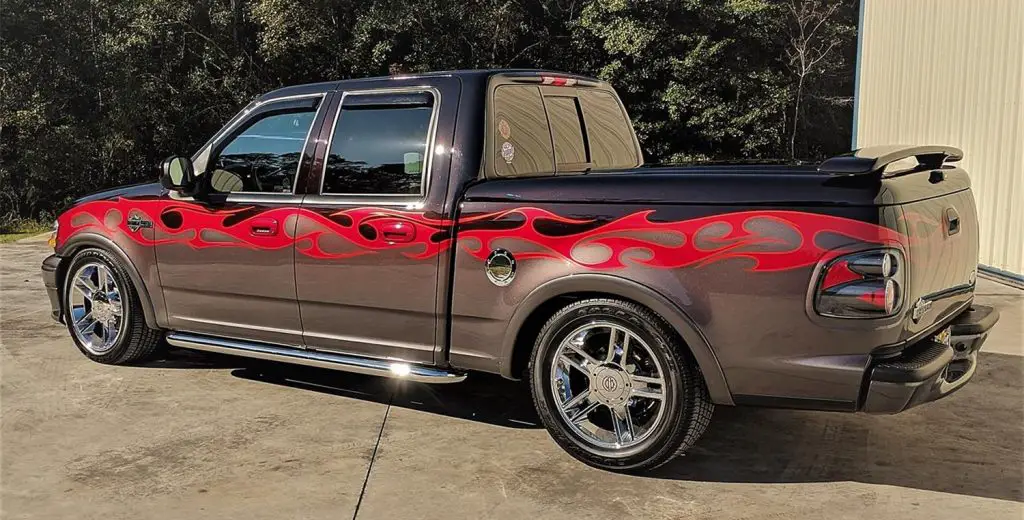 For the 2002 model year, Ford surprised some people by taking the 5.4-liter V-8 from the Lightning pickup and detuned it slightly to produce 340 horsepower and 425 pound-feet of torque for use in the 2002 Ford Harley-Davidson F-150 pickup. The supercharged and intercooled engine was paired up with a 4R100-HD four-speed automatic transmission.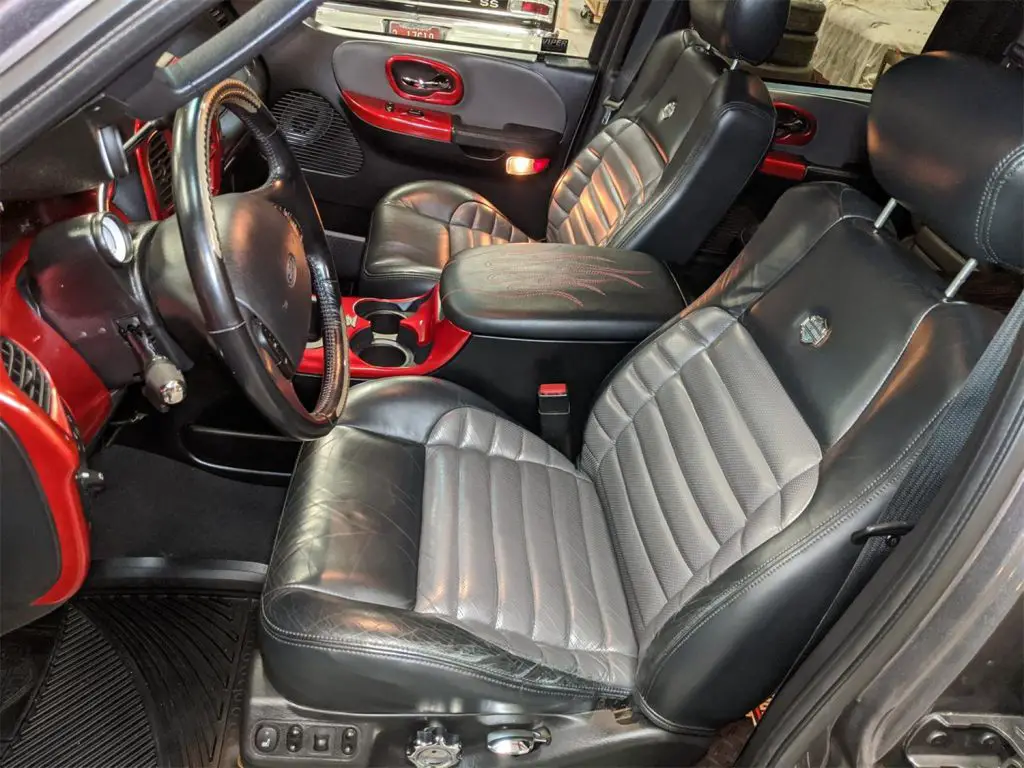 The truck that's for sale here has custom paint in a two-tone design with red tribal graphics down the side. It also has a fiberglass body-color tonneau cover with the spoiler on the end. Inside, the interior has been customized with some red trim and some polished aluminum odds and ends. The bucket seats front and back are clean with no rips or tears, and both the front and rear consoles appear in good condition with customized flame graphics embroidered in the top. The engine compartment is clean and has been customized with what appears to be a braided hose sleeve kit and silver with red ends and various billet components, including a polished supercharger.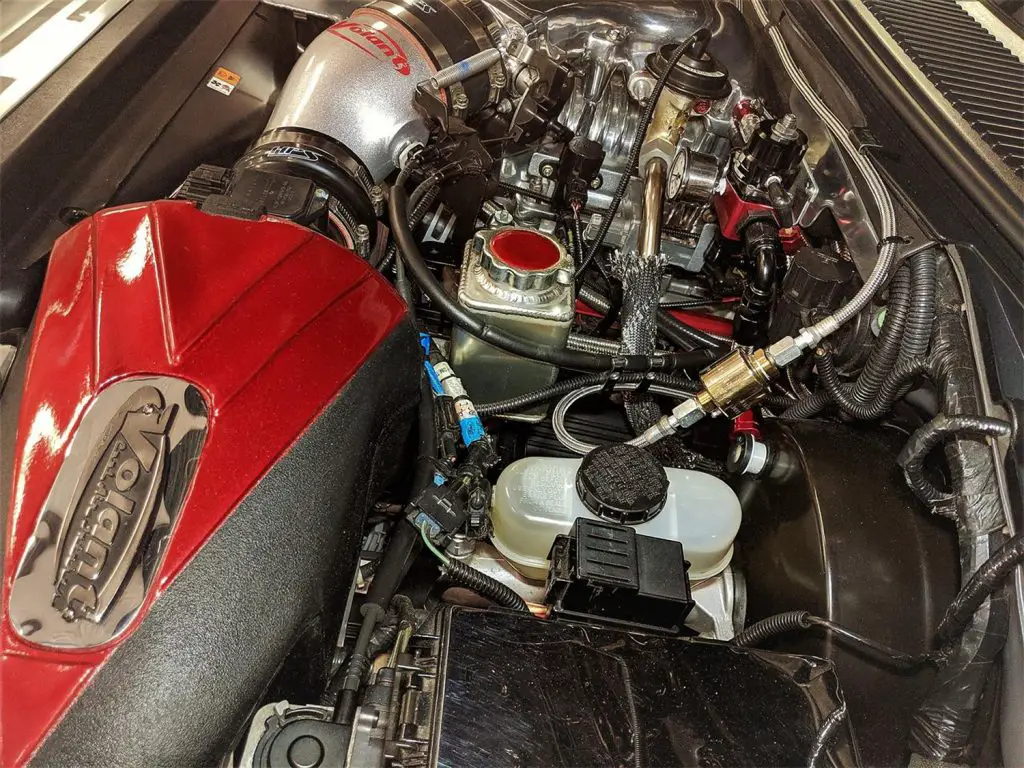 One bit of mystery that isn't mentioned in the listing is how much boost the supercharger is putting out. The factor supercharger on these trucks wasn't polished, so it's an aftermarket unit. The truck has 35,000 miles on it and has been owned by the same person since new. The truck is number 4088 out of a 5000 unit production run. It has factory options of a moonroof, sliding rear window, heated front seats, and a six-disc CD player. The seller is asking $34,500, and the big question to us is whether the truck is worth that much money. The only way to get a Harley-Davison F-150 today is through Tuscany.
Subscribe to Ford Authority for more Ford F-150 news and around-the-clock Ford news coverage.
Source: ClassicCars