It's nearly impossible to buy a real Ford GT40 from the 60s as there weren't many made, and those that are out there are insanely expensive. The car in these images isn't a "real" 1966 Ford GT40 Mk1 racing car. It is a hand-built clone of the original with carbon fiber bodywork built by a man called Andrew Broadly of GT40 North America Inc. Andrew is the son of the chief designer of the original 1966 Ford GT40 Mk1, Eric Broadly of Lola. The car was allegedly built from the exact plans used for the original racers.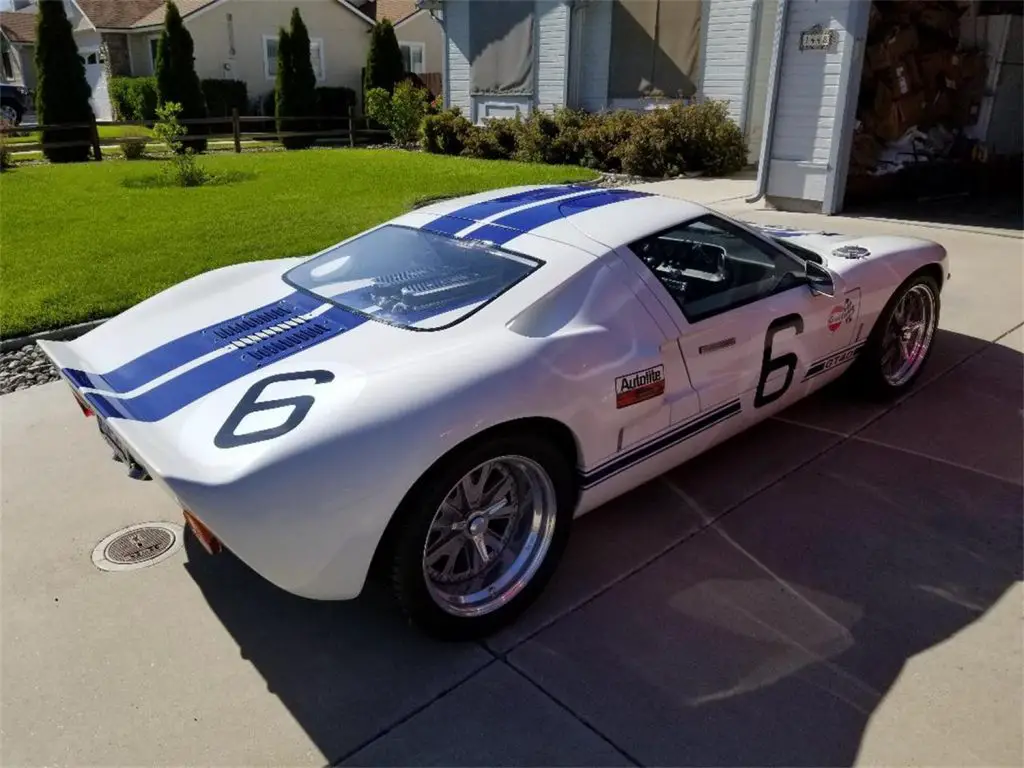 Since this car has carbon-fiber bodywork, it tips the scales only 2016 pounds, and it's street legal. This car was featured in the SEMA Roush Performance Engines exhibit booth back in 2004. The car has approximately 4000 miles on it. When new it cost $210,000 and had another $22,000 of additional improvements. The car is for sale right now, and the seller is asking $139,000.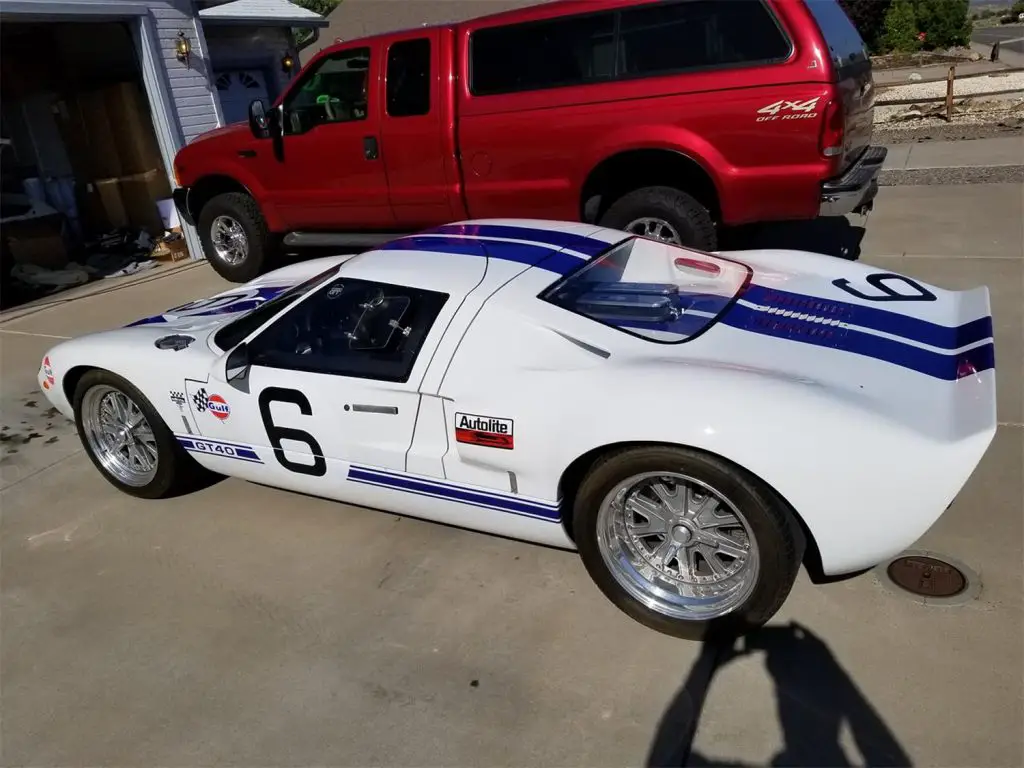 Only 12 of these cars were ever built, and this one is said to be the "his" version of a "his and hers" set that were made in white with blue racing stripes. The car has knockoff wheels, a modern stereo system with satellite radio, air conditioning, electric fuel pump, MSD ignition, and loads more features. Powering the beautiful car is a custom Ford Racing 351 Windsor V8 that makes 560 horsepower. The engine was built by Precision Machined Engines and is blueprinted.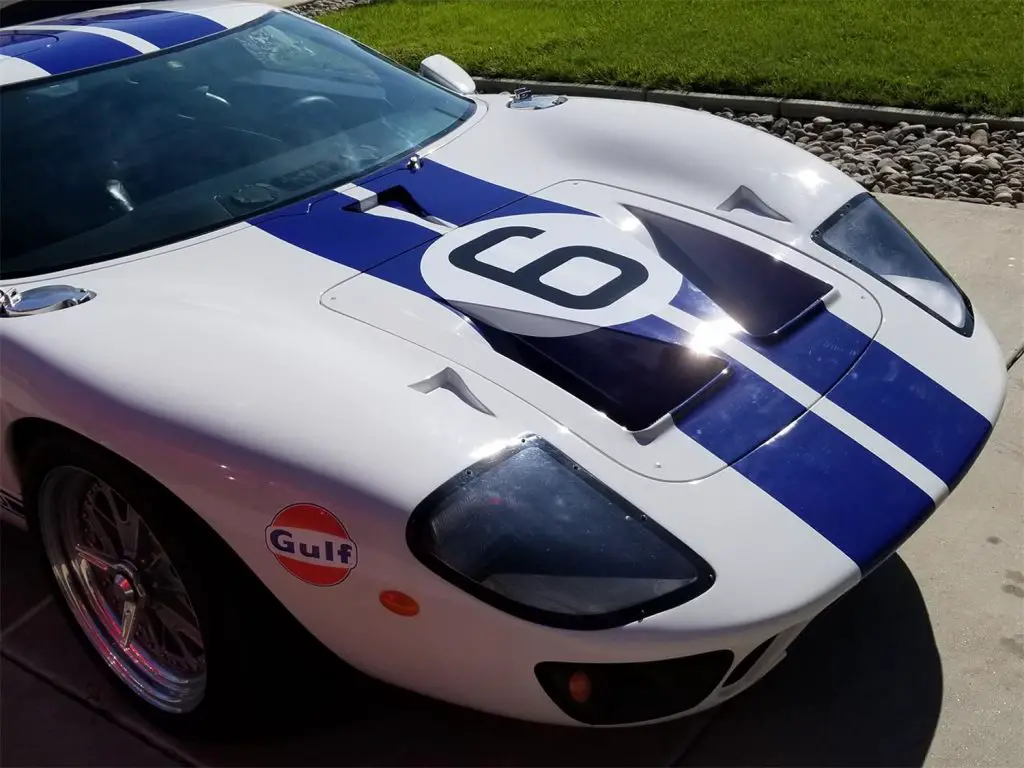 The engine also uses a stroker crankshaft, H-Beam forged connecting rods with ARP heavy-duty bolts, SRP flattop performance pistons, comp cams camshaft, aluminum Edelbrock RPM cylinder heads, and lots more hot rod parts. The transmission is a manual shift Renault five-speed R21 unit. Considering how much this car cost brand-new and how well it's executed, the price seems fair enough for what you get. The car looks good enough to have been a movie car from 'Ford v Ferrari.'
Subscribe to Ford Authority for around-the-clock Ford news coverage.
Source: Classic Cars