Finding a 1970 Ford Mustang Boss 302 that has been converted to road racing specifications is a difficult thing to do these days as there aren't many of the cars around. This Boss 302 is for sale on eBay paired up with a racing hauler that was built just for the car. The 1970 Ford Mustang Boss 302 started life as a real street Boss 302. The seller says that in the era, Ford had published two books on how to turn the street Boss 302 into a Trans Am racer, and the car in the images followed the recipe in the book to turn into a near-perfect replica of the Parnelli Jones racer.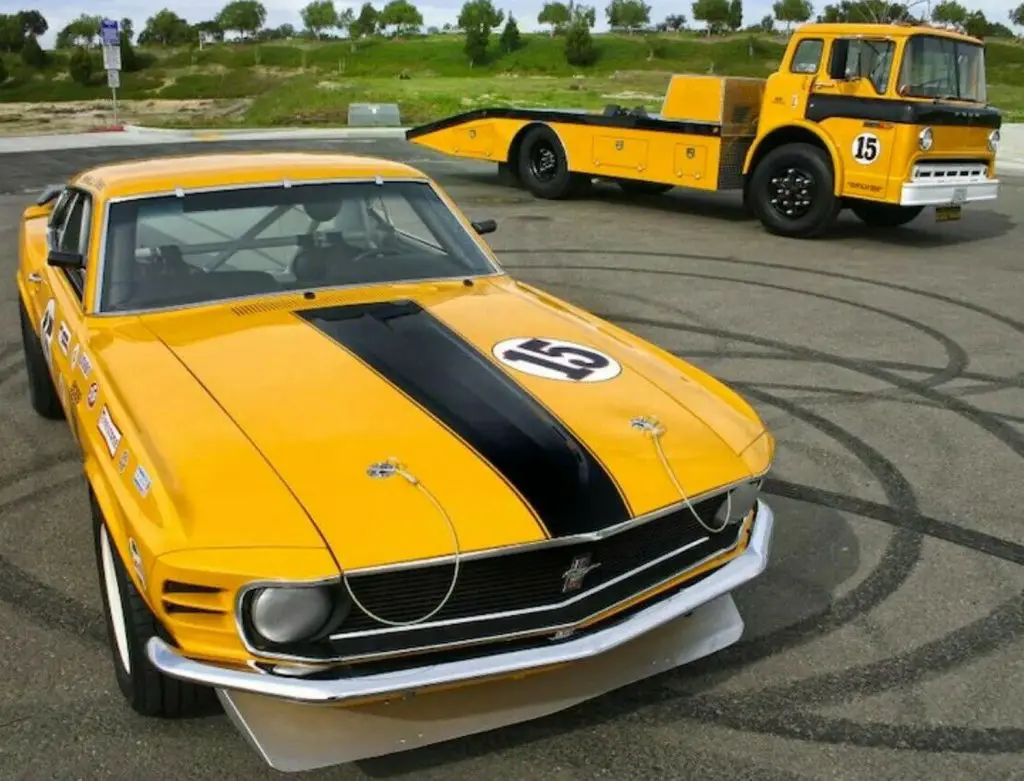 The car was a real G-code 1970 Boss 302, and the seller says that the only significant deviation from a 1970s era car is the brakes which were upgraded to Wilwood 4-piston, 4-wheel discs. Every effort was made to make the car race prepped to 1970s standards. The engine was built by Smokey Yunick Machine Shop to replicate Trans Am specifications. It has a 1969 steel crank, J&E pistons, Carrillo Rods, original Bud Moore Mini Plenum 750 cfm Holly carb that was modified by Pro mod, Crowler roller rockers, and a 4-speed Top Loader transmission with a 4.33 rear end. The car also has an original Bud Moore exhaust system made from thin wall stainless steel.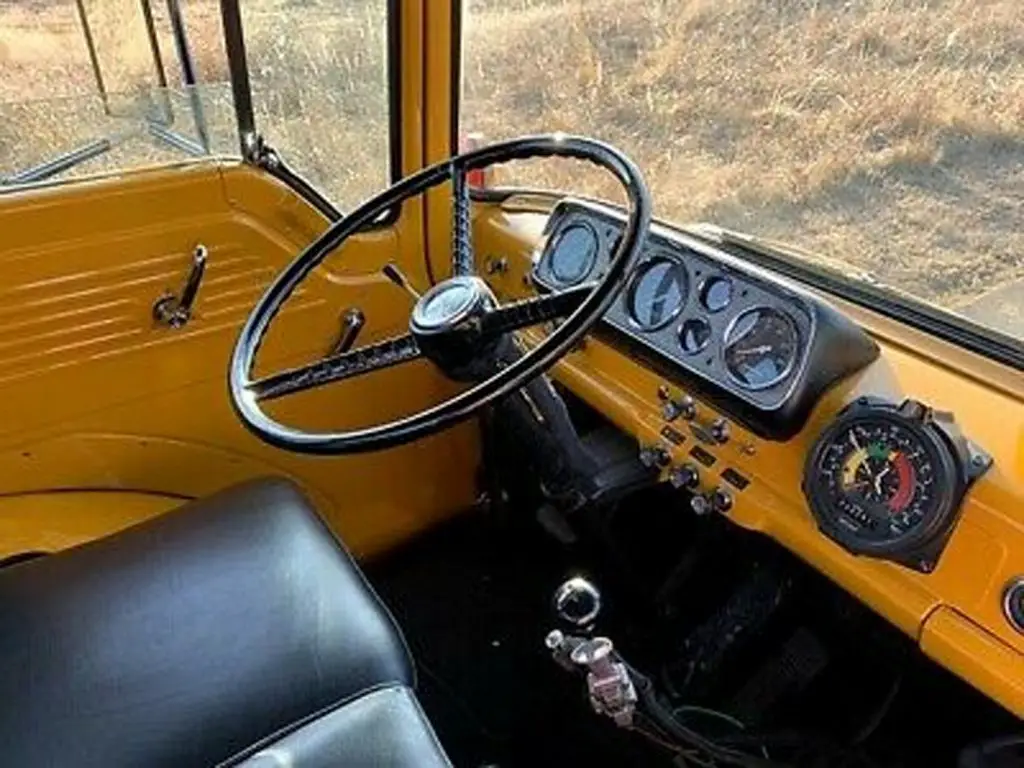 The truck that is included in the auction package is a Ford C8000 cab-over that was built from 1957 through 1990. The seller says that most of the trucks had gas engines, but this one has a CAT 3208 V8 diesel displacing 636 cubic-inches. The V8 makes 210 horsepower and over 500 pound-feet of torque. The tuck has a 10-speed manual transmission and airbrakes.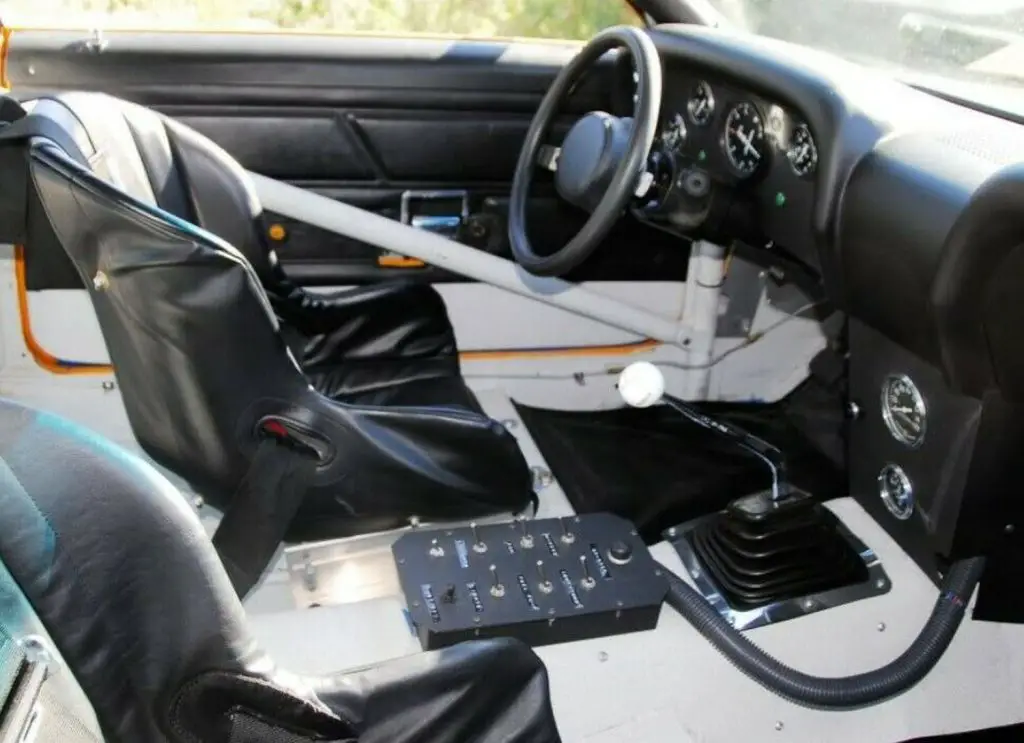 We see in the images that it has loads of storage, making it perfect for schlepping around your racing car. The truck build is based on two transports that were built in the '70s era with Bud Moore stating that one was made for Holman-Moody and the other for Bud Moore Engineering. The pair comes with lots of documentation on the build and are on eBay for auction right now. As of writing, the bid is up to $60,000, and the reserve is met, someone is going home with this excellent pair of vehicles today.
Subscribe to Ford Authority for more Mustang news and around-the-clock Ford news coverage.
Source: eBay