Earlier this week, Ford mentioned that it was teaming up with 3M and other companies to produce medical supplies and equipment. Ford offered up a bunch of images of its personnel working on products without much in the way of explanation. Ford 3D printing will certainly be leveraged to produce the 100,000 protective plastic face shields the automaker wants to produce each week.
The Blue Oval confirmed that it would use its Advanced Manufacturing Center in Redford, Michigan, for use in personal protective equipment. That facility is packed with 3D printing technology. Ford open that facility in 2018 at a cost of $45 million. When the Advanced Manufacturing Center opened, Ford said that it had 23 3D printers and that it was working with ten different 3D printing companies at the facility. While Ford expects to produce a huge number of the basic face shield masks, it will take much longer to produce the more involved medical equipment.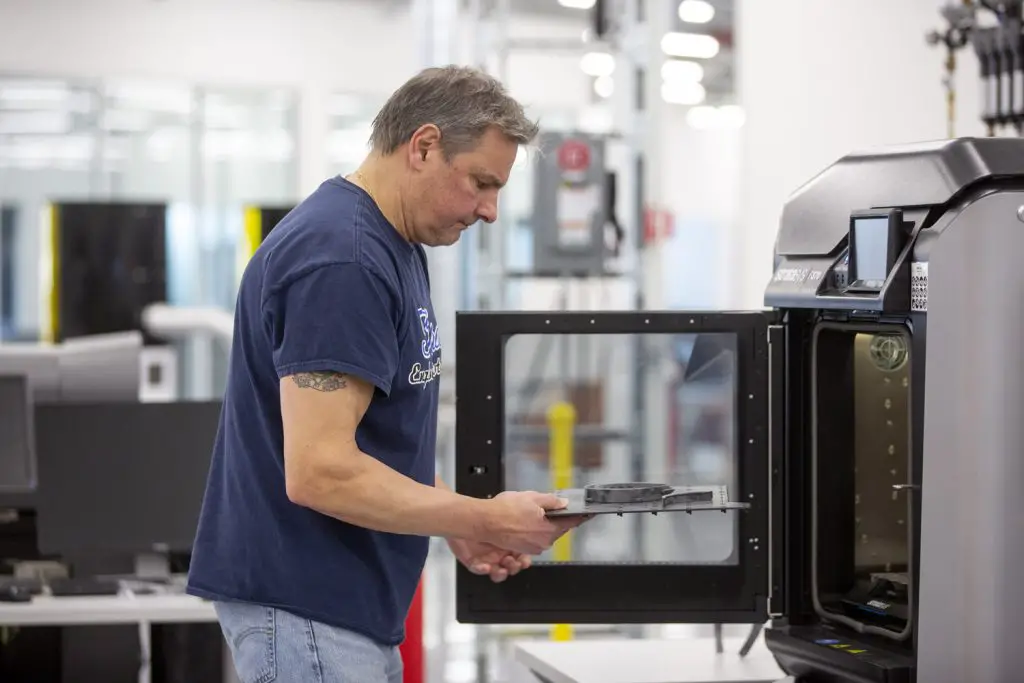 Experts have said that it will take weeks or months to design and fabricate plastic-injection tool-and-die parts alone. The 3D printing method is considerably faster as all it needs is an STL file and a spool of plastic or other material to make the prints. This spool of material can be delivered only a few days.
Ford currently uses those 3D printers to make to brake parts for the Shelby GT500. The automaker also produces an interior component for the Chinese-market F-150 pickup there. Some of the tools used in the factory where the Ford Ranger is produced are also made on 3D printers. A source claims that recently Ford has been looking at mass-producing parts like the intake manifold and engine covers using 3D printing. Currently, both parts are made from plastic injection molds.
Subscribe to Ford Authority for around-the-clock Ford news coverage.