Ford Argentina sales decreased 39 percent to 2,467 units in February 2020 compared to February 2019 results. The figures place Ford as the sixth best-selling auto brand in Argentina, behind Volkswagen, Renault, Toyota, Chevrolet and Fiat.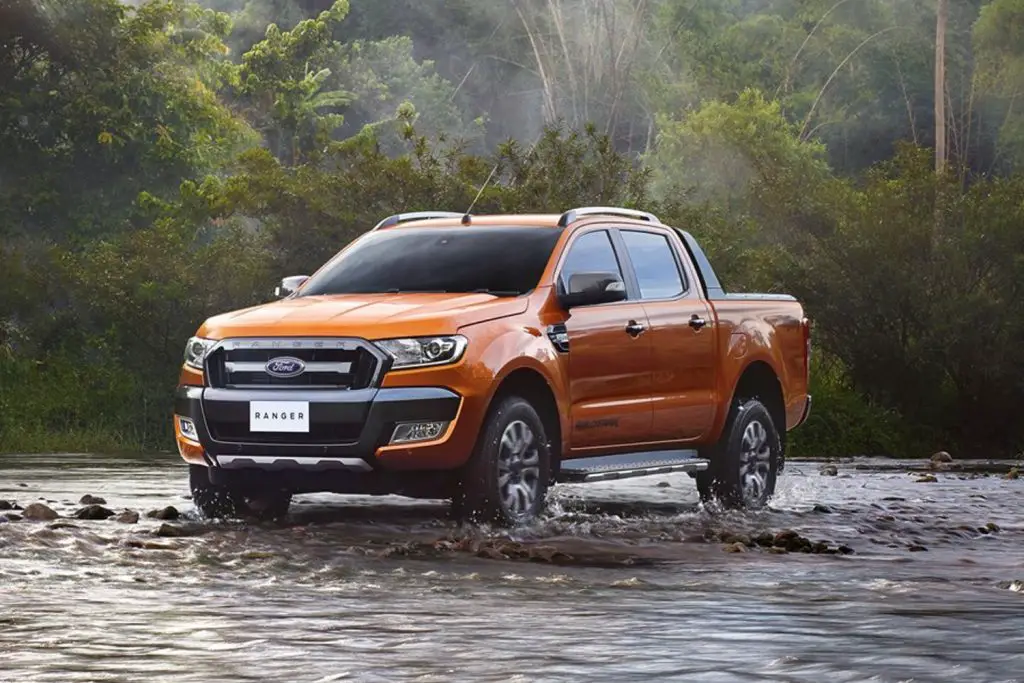 In contrast to Ford's negative sales performance, sales of the Ford Ranger increased in a healthy manner in February. Meanwhile, the Ford F-150 registered 29 units in its first month on sale since its official launch in Argentina.
Model Sales – Month
Individual model sales performance was as follows:
During the first two months of the 2020 calendar year, Ford Argentina sales decreased 37 percent to 7,313 units.
Sales Results - February 2020 - Argentina - Ford
| MODEL | FEB 2020 / FEB 2019 | FEBRUARY 2020 | FEBRUARY 2019 | YTD 2020 / YTD 2019 | YTD 2020 | YTD 2019 |
| --- | --- | --- | --- | --- | --- | --- |
| ECOSPORT | -18.19% | 688 | 841 | -28.28% | 1,950 | 2,719 |
| F-SERIES | * | 29 | * | * | 29 | * |
| FIESTA | -88.73% | 39 | 346 | -86.60% | 151 | 1,127 |
| FOCUS | -77.16% | 82 | 359 | -72.38% | 303 | 1,097 |
| KA | -49.42% | 827 | 1,635 | -35.91% | 2,549 | 3,977 |
| KUGA | -62.50% | 9 | 24 | -45.61% | 31 | 57 |
| MONDEO | -57.50% | 34 | 80 | -44.92% | 130 | 236 |
| MUSTANG | -50.00% | 1 | 2 | +116.67% | 13 | 6 |
| RANGER | +5.16% | 733 | 697 | -7.21% | 2,097 | 2,260 |
| TRANSIT | -66.67% | 12 | 36 | -68.22% | 34 | 107 |
| FORD TOTAL | -38.65% | 2,467 | 4,021 | -36.90% | 7,313 | 11,589 |
About The Numbers
All percent change figures compared to Ford Argentina sales in February 2019, except if noted
Further Reading & Sales Reporting
Running Ford Motor Company sales numbers
Ford Motor Company Q1 2020 sales reports:

U.S. Ford Motor Company Q1 2020 sales results:

U.S. Ford Q1 2020 sales results (Ford brand)
U.S. Lincoln Q1 2020 sales results

Ford Motor Company Argentina Q1 2020 sales results:
Ford Motor Company Brazil Q1 2020 sales results:
Ford Motor Company Korea Q1 2020 sales results:

Ford Motor Company Korea January 2020 sales results:

Ford Korea January 2020 sales results
Lincoln Korea January 2020 sales results

Ford Motor Company Korea February 2020 sales results:
Ford Motor Company Korea March 2020 sales results:

Ford Motor Company Mexico Q1 2020 sales results:
Ford Russia Q1 2020 sales results: