One of the most critical components for all automakers today, including Ford, is battery design. Batteries are important not only for fully electric vehicles but also for hybrids. Electrified vehicles are critical for automakers moving forward as they try to meet ever-increasing efficiency and emission standards around the world. The push to electrification means that the battery pack is one of the most critical components for an automaker. Ford has a battery guru called Bob Taenaka.
Taenaka got his start working for NASA, where he designed battery packs for spaceships for the first two decades of his career. He later moved to Ford, where he continued designing battery packs for a different reason. The battery packs that Taenaka is designing are for electrified vehicles, and he has a personal reason why he wants to reduce pollution.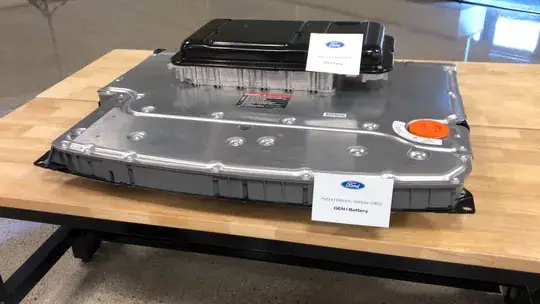 Taenaka grew up in California and says that he remembers as a young child being in elementary school and trying to play on the playground some days with lots of smog from pollution. He says he still remembers a burning sensation in his eyes and beginning to cough and wheeze if he took too deep of a breath playing outside. He says that some days the kids were unable to go outside due to the pollution. That inspired him to work on alternative energy, but he says he had no idea that it would lead to a 37-year career as a battery engineer.
Tanaka says that electrified vehicles and spacecraft are very similar. Both have energy storage systems and propulsion systems. One common link between spacecraft and car batteries is reliability and durability. Taenaka says if you don't have those attributes, you never get a good product. The engineer also believes that hybrids and fully electric vehicles are both "really important" to achieving long-term air quality goals and environmental solutions. With more than $11.5 billion in electrified vehicles to be spent by 2022, Ford is investing heavily in electrification.
Subscribe to Ford Authority for around-the-clock Ford news coverage.
Source: Freepress