Ford Brazil sales decreased 3 percent to 15,080 units in February 2020 compared to February 2019 results.
Despite the overall negative performance in Ford Brazil sales, three models posted increases in sales in February, including Ford's two best-selling models in the country – Ka and EcoSport. Meanwhile, the Mustang registered the brand's biggest increase for the second consecutive month.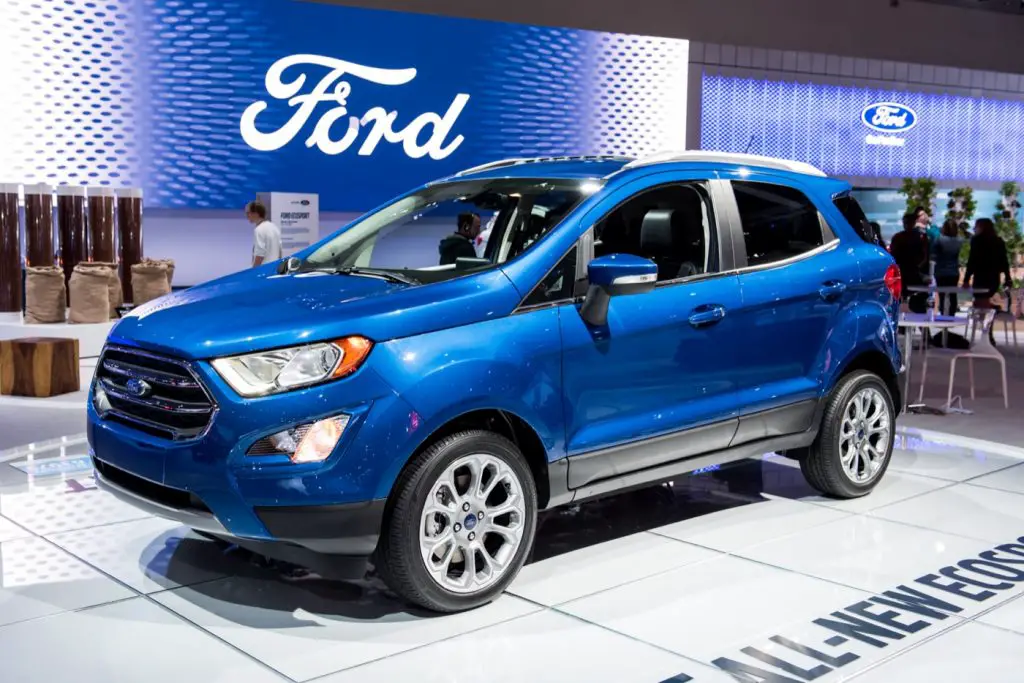 Individual model sales performance was as follows:
During the first two months of the 2020 calendar year, Ford Brazil sales decreased 7 percent to 29,508 units.
Sales Results - February 2020 - Brazil - Ford
| MODEL | FEB 2020 / FEB 2019 | FEBRUARY 2020 | FEBRUARY 2019 | YTD 2020 / YTD 2019 | YTD 2020 | YTD 2019 |
| --- | --- | --- | --- | --- | --- | --- |
| ECOSPORT | +8.64% | 2,440 | 2,246 | -7.26% | 4,678 | 5,044 |
| FOCUS | -98.37% | 6 | 369 | -98.80% | 8 | 665 |
| FUSION | -98.20% | 2 | 111 | -96.33% | 12 | 327 |
| KA | +5.48% | 11,235 | 10,651 | +1.69% | 21,717 | 21,356 |
| MUSTANG | +22.73% | 54 | 44 | +24.24% | 82 | 66 |
| RANGER | -6.00% | 1,316 | 1,400 | +0.75% | 2,953 | 2,931 |
| FORD TOTAL | -2.85% | 15,080 | 15,522 | -7.12% | 29,508 | 31,769 |
About The Numbers
All percent change figures compared to Ford Brazil sales in February 2019, except if noted
Further Reading & Sales Reporting
Running Ford Motor Company sales numbers
Ford Motor Company Q1 2020 sales reports:

U.S. Ford Motor Company Q1 2020 sales results:

U.S. Ford Q1 2020 sales results (Ford brand)
U.S. Lincoln Q1 2020 sales results

Ford Motor Company Argentina Q1 2020 sales results:
Ford Motor Company Brazil Q1 2020 sales results:

Ford Brazil January 2020 sales results (Ford brand)
Ford Brazil February 2020 sales results (Ford brand) (this page)
Ford Brazil March 2020 sales results (Ford brand)

Ford Motor Company Korea Q1 2020 sales results:

Ford Motor Company Korea January 2020 sales results:

Ford Korea January 2020 sales results
Lincoln Korea January 2020 sales results

Ford Motor Company Korea February 2020 sales results:
Ford Motor Company Korea March 2020 sales results:

Ford Motor Company Mexico Q1 2020 sales results:
Ford Russia Q1 2020 sales results: