Ford Europe has announced a significant move to help fight the coronavirus and help in containment efforts. Ford Europe has announced that starting on Thursday, March 19th, it will suspend the production of vehicles and engines at Ford's main manufacturing sites in continental Europe. Ford says the suspension of production is temporary and is expected to last for "a number of weeks" depending on the pandemic situation, national restrictions, supplier constraints, and dealer stock requirements.
Ford says that the action has been taken after the national governments have restricted all but essential travel and personal contact. Ford's action comes after the WHO designated Europe as the new epicenter of the coronavirus epidemic, with the number of reported cases growing significantly recently. The number of cases is also expected to continue to rise rapidly within Europe. Ford says that the decision to stop production temporarily will contribute towards the effort to contain the spread of the virus.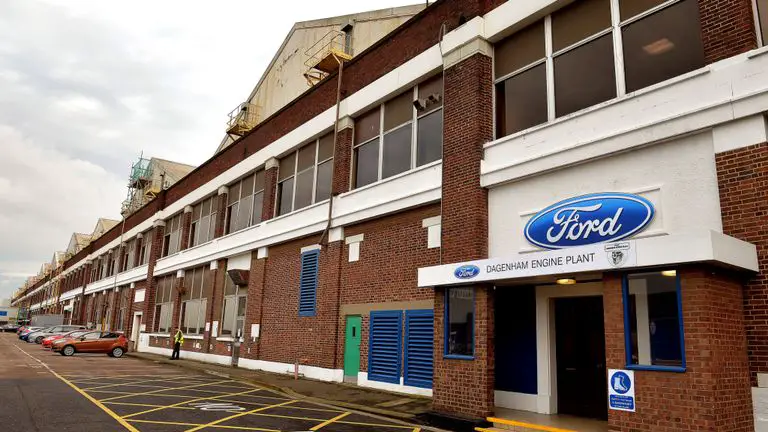 While Ford is suspending production across Europe, Ford Europe president Stuart Rowley has said that the impact of coronavirus at Ford facilities has been limited so far. He also noted that the effects of the coronavirus on employees, dealers, suppliers, and customers have been unprecedented. Ford Europe has been fighting increasingly erratic supplies of components required for manufacturing efforts within the continent. The automaker also notes that sales of vehicles across the industry have declined with dealerships having to cease sales operations in some countries temporarily.
Ford does note that the servicing of vehicles is regarded as an essential societal need, and dealerships are continuing to provide essential maintenance and service across the continent. Ford says that it's vehicle manufacturing sites in Cologne and Saarlouis in Germany and the Craiova facility in Romania will stop production this Thursday. As we mentioned before, the Valencia assembly and engine facility in Spain had already temporarily stopped production as of Monday after employees were diagnosed with coronavirus. Ford says that only essential work, such as maintenance and security, will remain on-site at the facilities. It's unclear at this point if Ford intends to continue paying workers despite the plant shutdowns.
Subscribe to Ford Authority for around-the-clock Ford news coverage.